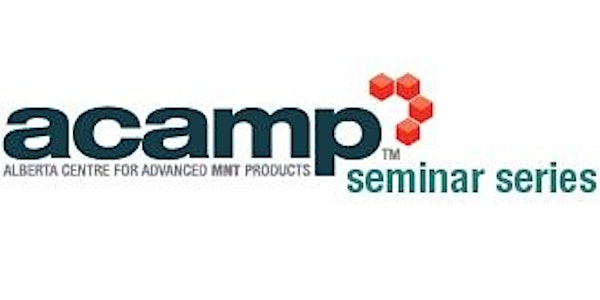 ACAMP Seminar Series: Advanced Embedded Systems
When and where
Location
Cardel Theatre 180 Quarry Park Boulevard SE Calgary, Alberta T2C 3G3 Canada
Description

ACAMP Seminar Series
ACAMP is proud to present the ACAMP Seminar Series, a series of quarterly technology commercialization events aimed at bringing together Alberta's innovation community. Designed, hosted, and launched in 2009 by ACAMP, this innovative seminar series covers high growth application and market opportunities.
Seminar Focus: Advanced Embedded Systems
The Advanced Embedded Systems Industries are seeing significant growth in Alberta, throughout Canada and all over the world. Innovative and creative applications of these technologies are continuously being developed.
Industry Insights
Embedded systems are used in numerous end-use industries; as a result, increasing demand from application areas is expected to fuel market growth over the next six years. The global embedded systems market was valued at 140 billion USD in 2013, and is expected to reach 214 billion USD by 2020.
Application Insights
We will address 3 core segments of Embedded system in the seminar:
Industrial applications

in energy comprise process control, monitoring systems, data acquisition, and much more. Additional industrial applications include smart metering systems, emerging robotics technologies and feedback control systems for automation are expected to contribute to the global market for industrial applications.

Connected Vehicles

applications accounted for 20.8% of the market in 2013 and are expected to remain the largest segment over the next six years. Furthermore, increasing penetration of electric vehicles for ensuring emission control is estimated to drive embedded system consumption.

Demand for connected cars that are also safer, lighter and more fuel-efficient is creating opportunities for Canadian companies.

Emerging technologies

in various embedded systems applications push this industry forward. It is expected that new emerging solutions, such as Printable Electronics and the Internet of things (IoT), has the potential to add $10 to $15 trillion (with a "T") to global GDP over the next 20 years.
This is an excellent opportunity to learn about new developments in the industry, to meet active industry key members, and establish new partnerships.
Sessions Include:
Industrial Applications, Connected Vehicles, Emerging Technologies
Registration is Free and Required
If you have any questions/comments or are interested in a speaking opportunity at this seminar, please contact:
Yaron Etzion, yetzion@acamp.ca, 780-468-2443
Sign up for the seminar series on our homepage acamp.ca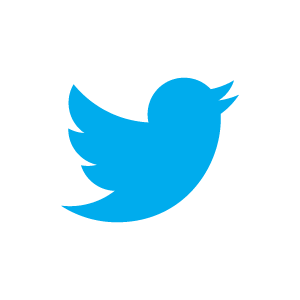 Follow us on Twitter:
ACAMP:@acampmnt
ACAMP Advanced Embedded Systems: @ACAMP_Yaron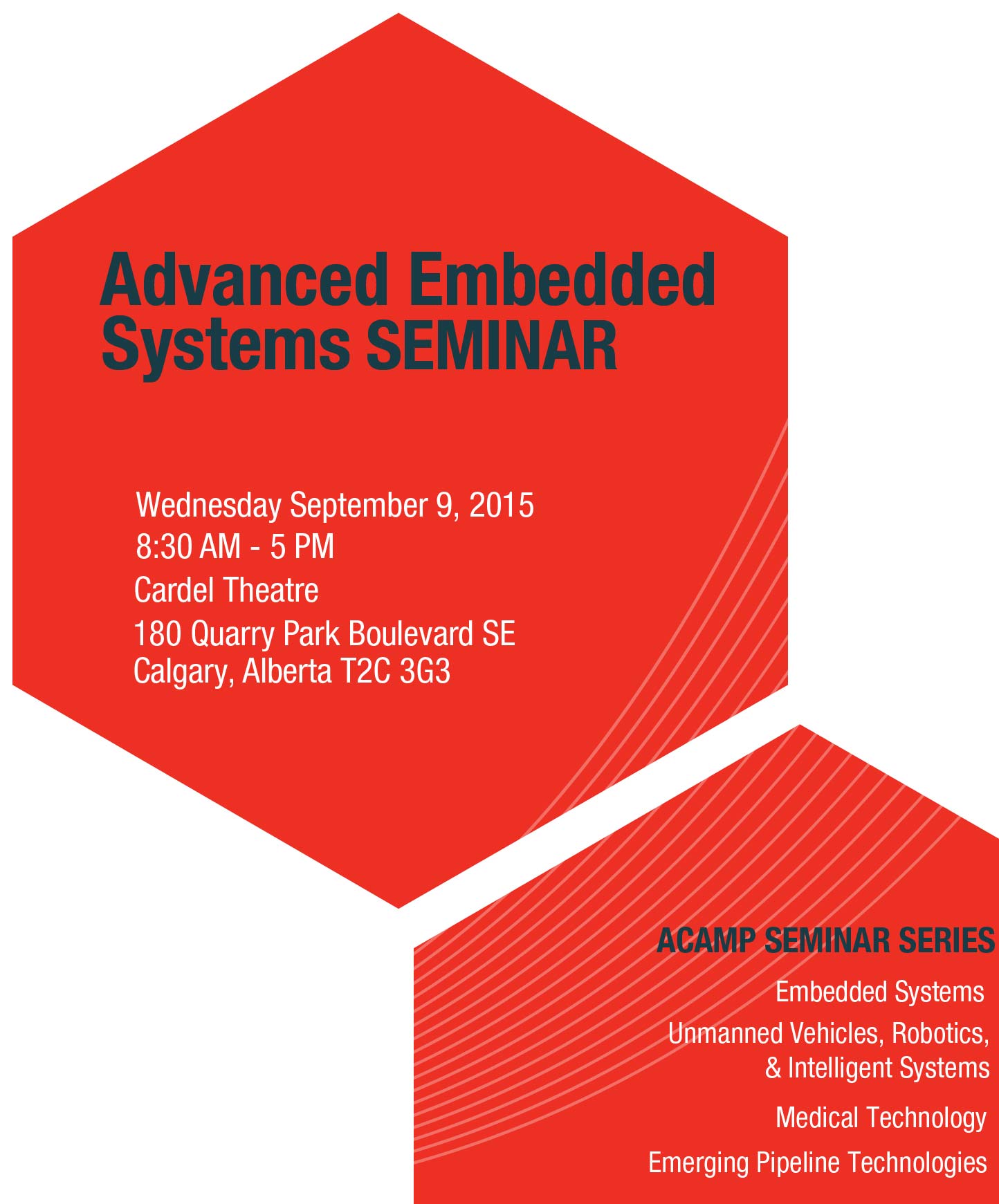 ACAMP (Alberta Centre for Advanced MNT Products) is a not-for-profit organization that provides specialized business services to MNT clients including Marketing & Business Development, Product Development, Packaging & Assembly, and Manufacturing.