Description

ACAMP Seminar Series
ACAMP is proud to present the ACAMP Seminar Series, a series of quarterly technology commercialization events aimed at bringing together Alberta's innovation community.

Since 2009, the innovative ACAMP Seminar Series has covered high growth technology applications and market opportunities.
Advanced Monitoring Systems
Advanced monitoring technologies are prevalent throughout our daily lives, developed in response to our need for better and more accurate information, to protect us and our environment. Innovative technologies are being developed to provide information that allows us to make better decisions towards optimizing business performance, our personal safety and community well-being.
Industry Insights
Monitoring systems are becoming more complex and with the ability to automatically screen and access situations that exist in business and globally. Obtaining timely and accurate information is essential to understanding and effectively managing the environment around us. Advanced monitoring systems generate awareness of steady state conditions and system upsets. Attend this seminar to learn about exciting new technologies that incorporate advanced sensing and communications technologies for monitoring that contribute to informed decision making and management.
Application Insights
Our seminar speakers will address four applications for Advanced Monitoring Systems:
Pipelines: Canada has a network of over 830,000 km of oil and gas pipelines comprised of gathering and feeder systems, and transmission and distribution lines. In 2013, Canadian Energy Pipeline Association members invested $1.4 billion in pipeline safety to make sure pipelines are designed, built and operated in a safe, reliable and sustainable manner. Technology is integral to safe pipeline operation in issues related to corrosion prevention, inspections, leak detection, and damage prevention. Learn how smart pigs, advanced electronic sensors, and acoustics technologies are used to monitor pipeline integrity and performance.

Environment: Industry's social license to operate is increasingly being linked to effects on air, water, and land. In response regulators have raised the bar for environmental performance. To help measure and monitor performance, world class monitoring tools are being applied. Learn of advanced technologies that have been developed and how these tools are utilized to drive effective and efficient decisions.

Security: In today's competitive business environment, global threats and new economic realities are driving the need for increased operational efficiency and monitoring for unauthorized access. This translates into many areas being unmanned and monitored remotely, or attended periodically by a lone individual. Learn how leading edge advanced monitoring systems are being efficiently and effectively applied to address security and safety.

Commercial: From personal to industrial applications, advanced monitoring technologies drive optimal performance management. Rapid access to performance metrics allows for data-based decision making to affect timely and meaningful change. Learn how the data from advanced monitoring technologies is being used to improve health, medical and industrial performance.
This is an excellent opportunity to learn about new developments in the industry, meet industry leaders in technology development and implementation, and establish new partnerships.
Registration is Free and Required
If you have any questions/comments or are interested in a speaking opportunity at this seminar, please contact:
Stephan Zuberec, szuberec@acamp.ca, (403) 291-8946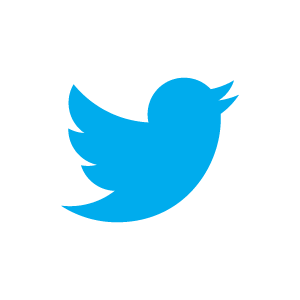 Follow us on Twitter:
ACAMP:@acampmnt
ACAMP (Alberta Centre for Advanced MNT Products) is a not-for-profit organization that provides specialized business services to MNT clients including Marketing & Business Development, Product Development, Packaging & Assembly, and Manufacturing.
Sponsored by: