Location
Cardel Theatre
180 Quarry Park Blvd SE
Calgary, AB T2C 3G3
Canada
Sales Have Ended
Registrations are closed
As this is a free event and seating is limited, we request that you take the time to cancel your ticket should your plans change and you are unable to attend. Thank you.
Description





Advanced Systems For Transportation
Autonomous systems for transportation are poised to offer a cleaner environment by significantly reducing pollution, improving traffic flow in congested areas, and optimizing real estate in urban communities. The industries and corporations that are involved in this field will shape the next wave and will enable improved efficiency, productivity and economic growth. A recent report by McKinsey estimated that the application of advanced robotics and autonomous systems could generate a potential economic impact worldwide of nearly $6.4 trillion US per year by 2025. This impact will result in new products transforming the way transportation systems work and services are delivered.
Industry Insights
The transportation industry is moving quickly to develop and adopt autonomous systems. There are different levels of autonomy, starting from the driver in full vehicle control, all the way to zero involvement of the driver and the vehicle in full control:
Advanced driver assistance systems: Advanced driver assistance systems (ADAS) are systems that will automate vehicle systems for safer and higher comfort driving experience.
Connected vehicles: The connected vehicle is a technology that localizes car to another vehicle, infrastructure or device to support safety, mobility and environment.
Autonomous Drive: The autonomous drive is the ultimate goal, which in that the car of the future will be able to drive itself. To do that, the vehicle must be able to sense the surroundings and act, memorize and communicate everywhere.
Application Insights
The Government of Alberta is taking the lead on Clean Technology for protecting the health, environment and economy of our citizens. Autonomous systems shows great potential to meet the requirements of Alberta and Canada.
Our seminar speakers will address three applications areas relating to Autonomous Systems:
Usage Cases: The need for higher efficiency and a cleaner environment is the driving force behind activities at manufacturing companies in order to increase automation, reduce pollution, lower traffic, and optimize real estate in metropolitan cities. Several OEMs will review their latest technologies for autonomous and connected vehicles for a greener environment.


Technology Challenges and Enhancements – Sensor Fusion: Drivers of the future are more socially responsible and connected, requiring the top priority of the Tier-1 suppliers to deliver higher performance systems. Realtime leading edge sensor systems are the focal point of the autonomous systems. The system integrators will be presenting at this event to discuss their latest solutions that are tailored to low latency needs of the autonomous transportation systems.


Technology Challenges and Enhancements – Artificial Intelligence and Data Analytics: Artificial intelligence and analytics from various data sets are essential for command and control of the autonomous navigation algorithms. The latest developments in this field will be discussed and shown as to how cloud service providers are successfully solving these complex problems.
This is an excellent opportunity to learn about new developments in the industry, meet industry leaders in technology development and implementation, and establish new partnerships.
Registration is free and required
If you are interested in a speaking opportunity at this seminar, or would like to sponsor this event, please contact Neil Goud:
ngoud@acamp.ca, (780) 468-2443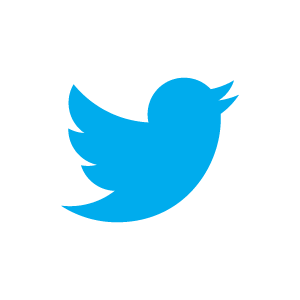 Follow us on Twitter:
ACAMP:@acampmnt
ACAMP (Alberta Centre for Advanced MNT Products) is a not-for-profit organization that provides specialized business services to MNT clients including Marketing & Business Development, Product Development, Packaging & Assembly, and Manufacturing.
Sponsored by: