Description

ACAMP Seminar Series
ACAMP is proud to present the ACAMP Seminar Series, a series of quarterly technology commercialization events aimed at bringing together Alberta's innovation community. Designed, hosted, and launched in 2009 by ACAMP, this innovative seminar series covers high growth application and market opportunities.
Seminar Focus:
Smart Cities - Driving a New Economy
Industries related to the creation and building of "Smart Cities" are seeing significant growth in Alberta, throughout Canada and all over the world. Innovative and creative applications of existing and new technologies are continuously being integrated and evolved thereby fostering new economic growth opportunities.
Industry Insights
Smart Cities are innovative, conceptual, and city-wide technology-human-infrastructure integration platforms. Attend this seminar to learn more about existing and "needs to be developed" technologies that can and will make up the infrastructure of the ever evolving Smart City. Learn about those ideas which can promote and prioritize the use of information, sensing and communication technology, manufacturing efficiency, construction and economic development of a Smart City, while maintaining environmental sustainability.
Application Insights
Our seminar speakers will address 4 core segments which go into the makeup of a Smart City:
Intelligent Roadways and Connected Vehicles are comprised of embedded sensors, road to vehicle and vehicle to vehicle communications / monitoring systems, data acquisition, and much more, thereby creating major opportunities encompassing vehicle manufacturing, logistics, and micro-electronic technology developments and applications. Demand for connected cars that are also safer, lighter and more fuel-efficient is creating opportunities for Canadian companies.

Smart Building and Construction industries are expected to grow globally from $72 Billion in 2015 to $363 Billion by 2020, equating to a Compound Annual Growth Rate (CAGR) of 38.0%. Come and discover where the challenges opportunities exist for this dynamic market.

Intelligent Connectivity: According to research firm Gartner, unprecedented connectivity between a plethora of devices tapping intelligence from smart machines will drive this dramatic transformation. The results include dazzling user experiences and business advances. Come learn which ones will be needed for the development of a Smart City.

Smart Power Grids & Sustainable Power is a broad concept that describes the integration of hardware, software, computer monitoring and control technologies, and modern communications networks into an electricity grid. The attractiveness of the smart grid is its promise of helping electric utilities become more efficient and effective in operating generation, transmission and distribution networks, helping with the integration of more renewable and variable energy sources empowering consumers with greater information with the capability to control their electricity consumption and costs
This is an excellent opportunity to learn about new developments in the industry, to meet active industry key members, and to establish new partnerships.
Registration is Free and Required
If you have any questions/comments or are interested in a speaking opportunity at this seminar, please contact:
Garth Likes, glikes@acamp.ca, 780-468-2443
Sign up for the seminar series on our homepage acamp.ca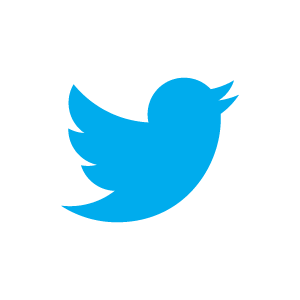 Follow us on Twitter:
ACAMP:@acampmnt
ACAMP (Alberta Centre for Advanced MNT Products) is a not-for-profit organization that provides specialized business services to MNT clients including Marketing & Business Development, Product Development, Packaging & Assembly, and Manufacturing.
Sponsored by:


Supported by: