Location
Cardel Theatre
180 Quarry Park Blvd SE
Calgary, AB T2C 3G3
Canada
Sales Have Ended
Registrations are closed
As this is a free event and seating is limited, please take the time to cancel your ticket should your plans change. Thank you.
Description

ACAMP Seminar Series
ACAMP is proud to present the ACAMP Seminar Series, a series of quarterly technology commercialization events aimed at bringing together Alberta's innovation community. Designed, hosted, and launched in 2009 by ACAMP, this innovative seminar series covers the following market sectors: Cleantech, Health and Medical, Conventional Energy and Unmanned Vehicles.
Seminar Focus: Applications of Robotics & Intelligent Systems
The Unmanned Vehicles and Robotics Industries are seeing significant growth in Alberta, Canada and all over the world. Innovative and creative applications of these technologies are continuously being developed.
Unmanned Vehicles, Robotics and Intelligent Systems are important for the growth of new opportunities in sensors, controlled mechanical systems, artificial intelligence and signal processing for autonomous applications in markets including Exploration/Environment, Pipeline/Oil & Gas, Security/Law Enforcement, and Health/Medical.
These markets are quickly adopting Unmanned Vehicles / Robotics to reduce costs, improve performance, and decrease risk to people performing these tasks.
This is an excellent opportunity for establishing new partnerships and to learn about new developments in the industry.
Sessions include:
Exploration / Environment
Pipeline / Oil & Gas
Security / Law Enforcement
Health & Medical / Commercial
Registration for this free event is required
Sign up for the seminar series on our homepage acamp.ca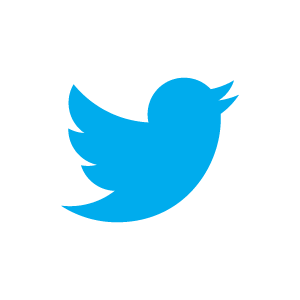 Follow us on Twitter:
ACAMP:@acampmnt
ACAMP Robotics: @ACAMP_Naush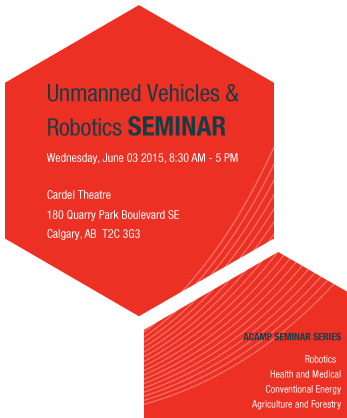 ACAMP (Alberta Centre for Advanced MNT Products) is a not-for-profit organization that provides specialized business services to MNT clients including Marketing & Business Development, Product Development, Packaging & Assembly, and Manufacturing.