Accelerate Your Career & Make a Difference {Charity Event, Melyssa Mentor}

Thursday, December 5, 2013 from 6:00 PM to 9:30 PM (EST)
Event Details
http://www.eventbrite.ca/e/accelerate-your-career-make-a-difference-panel-speed-mentoring-fundraising-tickets-9304757781
Differentiate as top talent to get amazing opportunities faster, earn more money, and accelerate your career!
Are you in career transition and trying to figure out what to do next?
Come join a panel of top industry experts and a group of ambitious professionals for an evening of learning, inspiration, and best of all, charity! 
This December 5th, 2013, a former Google Recruiter and current Career Coach, Speaker and Recruiter will moderate a panel of accomplished professionals and entrepreneurs to help you get the inside scoop on how to take your career to the next level. Plus you get speed mentoring with the speakers!
In the spirit of the holidays, all profits will be donated and matched by Diana (event organizer) to donate to charity - Make a Wish Canada. Participants are also encouraged to bring canned goods to donate to a local food bank.
You'll hear from top consultants, bankers, marketers, accountants, entrepreneurs, recruiters who have diverse experience with top tier organizations like Bain, Deloitte, Accenture, RBC, TD Bank, KPMG, Holt Renfrew, The Home Depot, Coca-Cola, Molson, Bell, TELUS and more!
They've changed careers, hired for top talent, started businesses and achieved amazing successes!
Sign up today and learn how to:
Get hired into top companies
Differentiate your personal brand as top talent in this ultra-competitive job market
You'll also get the opportunity to be mentored by the speakers in an intimate setting (1 mentor to 5 mentees max)
Here's the itinerary: 
6:00 - Welcome and introductions

6:15 - 1st panel discussion

6:45 - Speed mentoring (4 rounds at 10 mins each)

7:30 - 2nd panel discussion

8:00 - Speed mentoring (4 rounds at 10 mins each)

8:45 - Wrap-up and free flow networking
Hors d'oeuvres will be served!
EXTRA BONUS: You'll get a FREE Networking eGuide and a list of 130+ networking & informational interview questions to help you network effectively.
Event limited to 50 people. Take action to take control of your destiny! 
Come prepared with your questions! And remember to bring your business cards to network!
---
Panel Moderator & Mentor: Diana YK Chan, MBA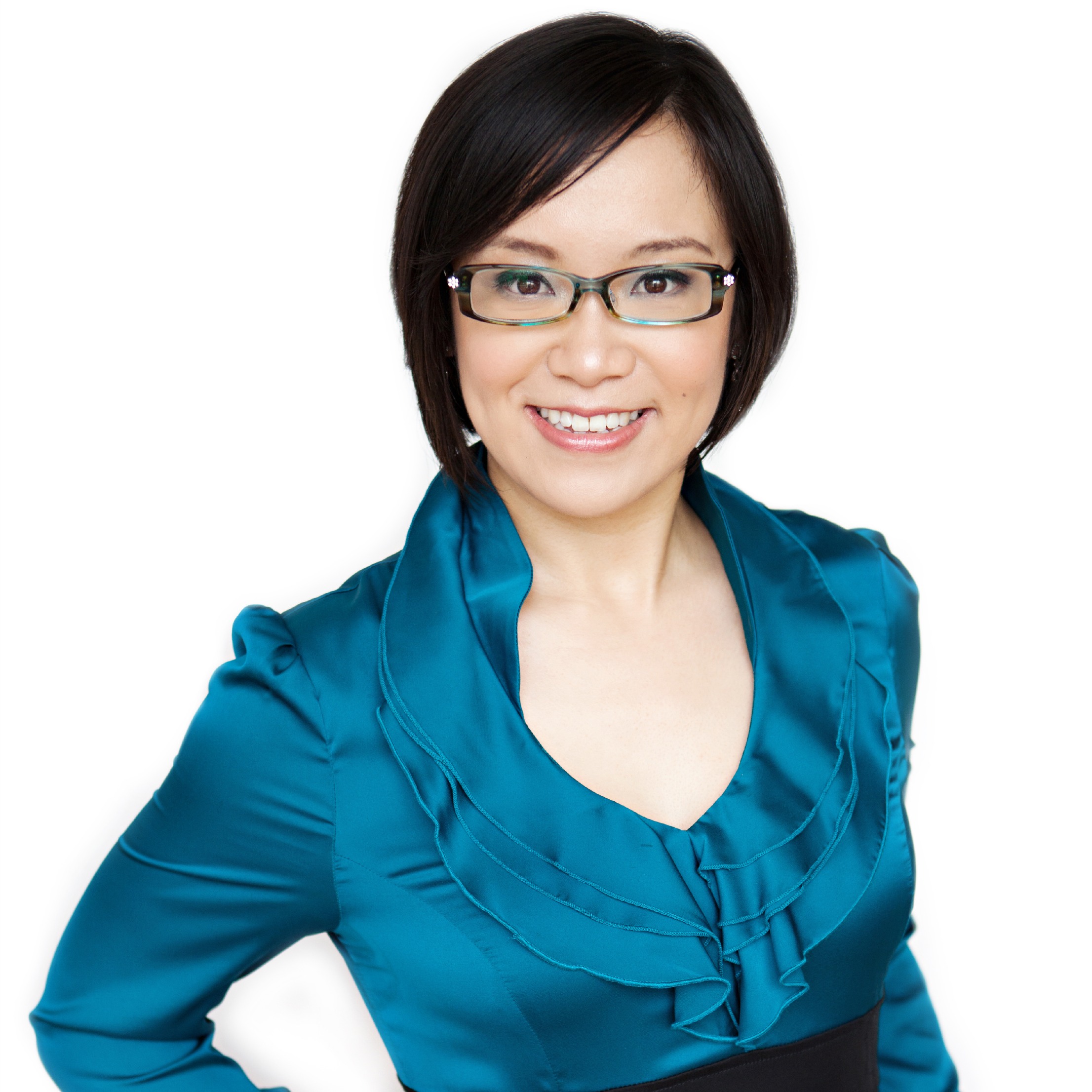 Diana is a Personal Branding Strategist, Career Coach, Speaker, Trainer, who is passionate about inspiring people to create a fulfilling life and career that makes a difference. Diana founded Magnify Your Marketability with a mission to discover and develop top talent. She empowers people to own their greatness with confidence and differentiate as top talent to get the job they love, earn more money and accelerate their career. Diana is also a Recruiter at fishRecruit where she specializes in recruiting top talent for digital sales and marketing roles.
She has a track record in helping people get hired into top organizations in record time by tapping into the hidden job market through effective networking. Her clients have gone on to top companies such as Google, Facebook, Microsoft, BlackBerry, Bell, TELUS, Rogers, BCG, Deloitte, L'Oreal, SC Johnson, BMO, TD Bank, and many more.
Diana has over 10 years of experience in recruiting, training, leadership development, coaching, consulting and mentoring. She worked at top tier firms including Google, Accenture, Ivey and TELUS. As a former Recruiter at Google and Ivey MBA & Executive MBA Admissions, Diana has screened over 10,000 resumes and conducted thousands of interviews, where she knows what it takes to stand out.
Diana completed her undergrad and MBA from Ivey. She is also a professionally trained Life Coach from Coaching Training Institute.
---
The Amazing Panel Speakers & Mentors:
Lucas Chang, MBA | Business Consultant & Coach @ KnL interCHANG Business Consulting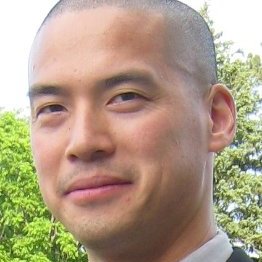 Lucas Chang enthusiastically connects people and opportunities under the guise of being a self-employed business consultant.  Specializing in change management, process optimization and talent management, Lucas brings 15 years of experience in consulting, leading large web and contact centre teams and driving culture change in organizations of all sizes to help companies profitably drive growth.
In his experience across independent consulting, Telus and Accenture, Lucas has worked in the telecommunications, financial services, utilities, public sector, commodities trading, health and transportation industries.  Among his proudest professional highlights would be seeing meaningful growth in the 200+ people who he's been lucky enough to coach; his proudest roles, however, are "Dad" to Keira and Leah and "Husband" to Judy. He would like to thank Diana for inviting him to contribute to this event.
Carson Cheung, CMA & MBA | Director of Loyalty & Retention - Analytics @ Bell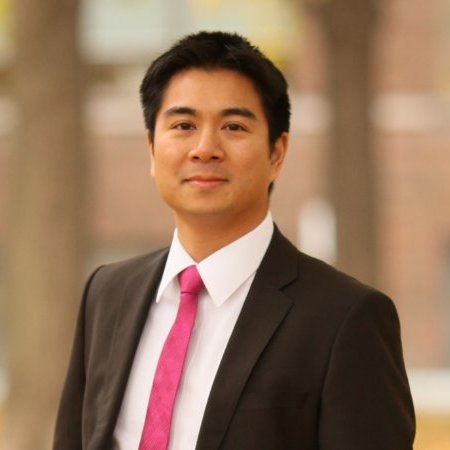 Carson Cheung is a driven, yet quiet leader accountable for fostering long standing relationships with over 7M of Bell Canada's customer connections. His current role as Director of Loyalty & Retention Analytics is a blend of opportunity discovery, analytics, project management and campaign marketing to design and implement programs to enhance the customer experience. In his 10 years of telecommunications experience at TELUS and Bell, Carson has always sought out new challenging roles that allow him to work with great people, drive change and raise the bar on results in areas such as Project Management, Forecasting & Budgeting, Pricing, and Product Marketing.
Carson holds Undergraduate degrees from Western University in Electrical Engineering and a HBA from the Richard Ivey School of Business; he also has an MBA from the Kellogg-Schulich Executive program and is a Certified Management Accountant.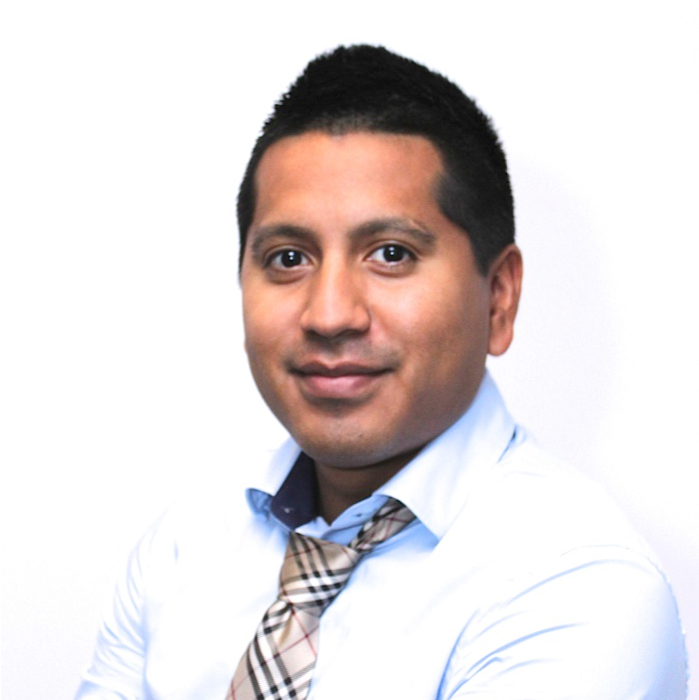 Jonathan Chiriboga has been a marketer for over 9 years. He's been in love with the art of marketing ever since he can remember and currently specializes in the Digital and Social Media space. He currently blogs at digitalopenconcept.com and also for The Canadian Marketing Association. With experience on both client and agency side, he has worked on some of the most amazing brands such as The Home Depot, Holt Renfrew, Mercedes-Benz, Audi, Shoppers Drug Mart and General Motors. He has managed agencies and has been part of agency teams such as BIMM Direct & Digital and Maclaren McCann, producing award-winning work.
Jonathan holds an MBA and Bachelor Commerce degree from Ryerson University's Ted Rogers School of Management. He also holds a Project Management Professional (PMP) accreditation from the Project Management Institute and has a Certified Social Marketing Associate (CSMA) from the eMarketing Association. He is currently a Career Mentor in Ryerson's Career Mentoring Program and a Council member on The Canadian Marketing Association's Branding & Strategic Planning Council.
Finally, he is a Twitter junkie and loves interacting with people through that social media platform. You can connect with him @jonchiriboga
Irfan Daya, MBA | Senior Account Manager @ RBC

Irfan Daya is a Commercial Banker in RBC's Knowledge Based Industries Group. Irfan works closely with entrepreneurs in the local mid-market technology space in support of their business and financial goals.  Prior to this role, Irfan contributed to myriad business platforms across RBC including corporate treasury, enterprise strategy and most recently as anInvestment Banker in RBC's U.S. municipal finance group in New York. 

Irfan has held various leadership roles in sales, client relations and executive recruitment in both small and mid-sized organizations. In addition to his bank-related efforts, Irfan continues to serve the community by volunteering with organizations such as the United Way Toronto, the For Youth Initiative and other local philanthropic initiatives. Irfan holds Undergraduate degrees in Finance and Economics from the University of Ottawa and Brock University, a Masters degree in Economics from Queen's University and a Masters of Business Administration from the Richard Ivey School of Business at the University of Western Ontario.myriad business platforms across RBC including corporate treasury, enterprise strategy and most recently as an Investment Banker in RBC's U.S. municipal finance group in New York. 
Vanessa Jang, MBA | Manager of Strategic Retail Partnerships @ RBC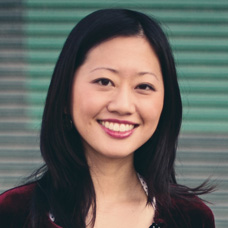 Vanessa Jang currently works as Manager of Strategic Retail Partnerships at RBC, with focus on managing the newly developed RBC-Shoppers Drug Mart Alliance. In her role, she works with various partners including Marketing, Product Groups, Sales, Role Design, and Communications to design and implement initiatives that improve the performance of the channel (e.g. increase new client acquisition). Previous to this role, she worked as a consultant at Deloitte in business transformation and process improvement in the Financial Services and Health Care industries with projects in Vancouver, Toronto, and San Francisco, and volunteered as a teacher in China and Ukraine. Vanessa received her Bachelor of Commerce degree from the Sauder School of Business at the University of British Columbia and her MBA from the Ivey School of Business at Western University.
Chivon John | Communications Specialist @ Rogers & Wellness Coach @ CJ Media Group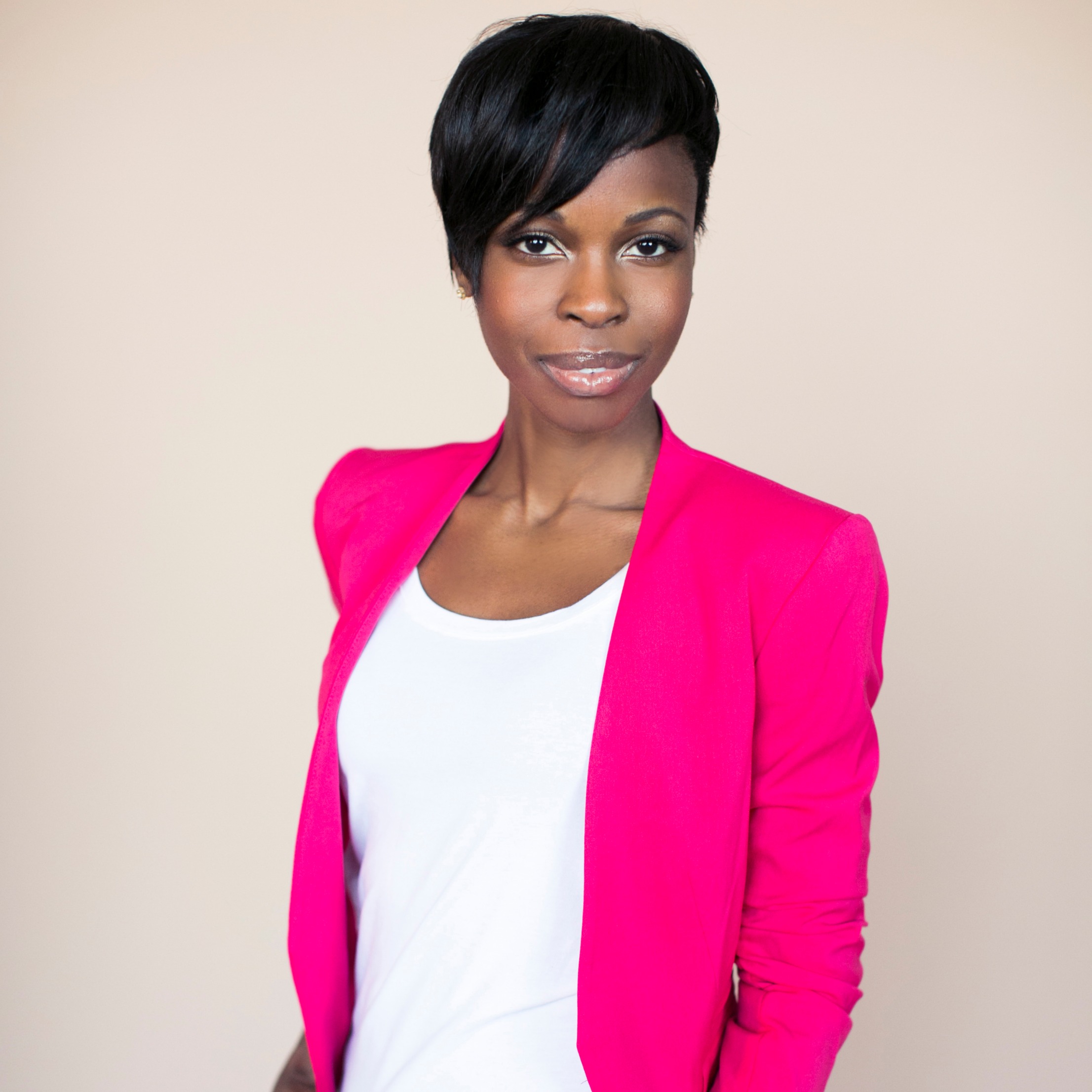 Chivon is a Project Management and Communications Professional with over 8 years of experience in the industries of telecommunications, financial services and health & wellness. She is a certified PMP and graduated from York University with an Honours Degree in Information Technology. As a skilled writer and consultant, Chivon helps entrepreneurs in the areas of personal branding and works with senior executives to execute communication and engagement strategies. Concurrently, Chivon balances a career in the health and wellness industry as a Wellness Coach, Speaker and Personal Trainer. She works tirelessly to empower others to recognize the importance of investing in their physical and emotional well being, releasing limiting beliefs and finding their voice to confidently pursue their passions. Chivon a contributor to The Huffington Post and her blog was a runner up in the 2013 Blog Awards for Best Health Magazine.
James Kemble | Founder & Managing Partner @ fishRecruit

James, the founder of fishRecruit, has been in the recruiting industry for nearly 15 years and has deep search experience across various sectors, functions and levels. James values integrity, accountability and results. Today, fishRecruit continues to achieve great success emulating these same values. 
James is a graduate of the University of Western Ontario.  He enjoys time with family and friends, a variety of sports, music and movies. 
James has deep search experience.  He is driven by his passion for people and clients. What makes James a great recruiter is simply his ability to engage people in any given setting and listening to them with a genuine desire to help them realize their goals. He is equally interested in client and candidate agendas for building or joining great teams. This balanced approach is the foundation for making meaningful long term placements.
James Larsen, MBA | Management Consultant & Team Leader @ Bain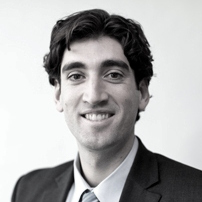 James Larsen was born and raised in Vancouver, BC. He studied Mechanical Engineering at Queen's University and after graduation in 2003, worked at the Institute for Fuel Cell Innovation where he designed, manufactured and conducted research on hydrogen fuel cells.  In 2005 he transitioned to AMEC, working with the mechanical team on the design and construction management of large-scale diamond, gold and potash mines.  In 2010, James began his MBA at the Richard Ivey School of Business.  Following graduation in 2011, he began his current career as a Consultant with Bain & Company in Toronto where he helps solve challenging managerial issues facing market-leading companies across a variety of industries.  
Laura McLennan | Founder Partner @ fishRecruit

After spending 13 years working in almost every facet of Marketing and Sales with Colgate-Palmolive, Coca-Cola and Molson/Coors, Laura took her in-depth knowledge of CPG and combined with a natural "eye for talent" and embarked on the journey of helping to build fishRecruit! Laura has discovered a genuine passion for matching people and careers and is proud of the top performing teams she has helped her clients build over the past 8 years.
Laura is a graduate of Wilfrid Laurier University and became an Assess Practitioner in 2009. She is an avid runner, a new fan of cycling and hops on planes to go to new places every chance she gets. 
What Laura loves best about recruiting is her ability to become a change agent and a problem solver and having a career that allows her to affect the success of a business or the day to day happiness of an individual in a large or small way. 
Melyssa Moniz | Business & Life Mentor @ MelyssaMoniz.ca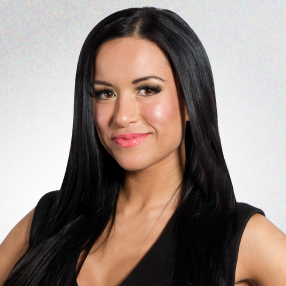 Melyssa Moniz, Speaker, Author, Business and Life Mentor, is passionate about giving her clients the inspiration and strategies for creating a master plan to live a life they love!  With loving guidance and tools, Melyssa gives her clients the opportunity to increase their clarity, focus, purpose and drive.  She's a creative teacher with a commitment to sharing her light and creating positivity. She serves as a mentor, writer, and speaker on helping people find their passion and to create success in their life. It is her genuine passion for infinite possibilities and human potential that guides her work to evolve and allow her to serve her clients and audiences. She is destined to leave a legacy in this life time by helping others discover what they are passionate about, what they truly want, and how to realize those new-found aspirations.
Adrian Wong, CA | Tax Manager @ Franco-Nevada Corporation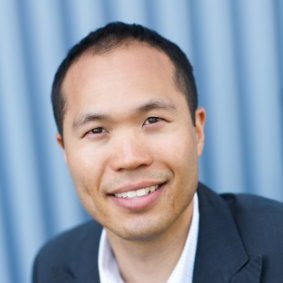 Adrian Wong is a Chartered Professional Accountant and works as Tax Manager at Franco-Nevada Corporation, a royalty company that specializes in financing mining operations.  In his role, Adrian is responsible for overseeing the company's domestic and international tax functions including compliance and advisory.  Previous to his role, he worked at TD Bank Group and KPMG LLP in both audit and tax capacities.  During part of his time at KPMG, he was seconded to the Netherlands office where he helped advise foreign companies expanding into Canada.  Adrian graduated with a Bachelor of Commerce degree from Queen's University.  In his spare time, he enjoys anything to do with the outdoors, travelling and photography.

When & Where

Hyatt Regency Toronto
370 King Street West
Toronto, ON M5V 1J9
Canada

Thursday, December 5, 2013 from 6:00 PM to 9:30 PM (EST)
Add to my calendar
Organizer
Mentor to Women on the Rise, Entrepreneurs, Service-Based Business, Leaders.  

Reputable Passion Expert. Successful Entrepreneur. Motivational Speaker.  

Marketing and Communications Consultant. Communications Leader. Health and Wellness Advocator.

4 Time Author.  International Speaker.  Successful Business Woman.

10+ years Entrepreneurial experience

Served over 10,000 mentees and entrepreneurs. 

A graduate from the Ted Rogers School of Business Management and an expert within health and fitness industry. 

Founder of Melyssa Moniz Mentoring Inc. and the co-founder of P.O.S.E. Dance Company, Inc.
Serving Corporations Such as:


Cadillac-Fairview Corporation Limited 

Ryerson University 

Hermès Canada 

Nike Canada 

USANA Health Sciences

DivaGirl Inc.

MY PROMISE
I help people leverage their passions and live a lifestyle they've always wanted!
I help entrepreneurs leverage their passions and build a business they love!
LOVE TO READ MOTIVATIONAL AND SELF-HELP BOOKS? THINKING OF GIFT IDEAS?
JOIN THE CONVERSATION:
#liveyourpassion #lovetomentor #bossbabenation #movewithus