Description
AccelerateAB returns in April 2015 for another year of roundtables, keynotes, sessions and receptions. Together with our community partners, The A100 invites you to join us on the road to AccelerateAB at a series of events that bring together speakers, collaborative conversation and world-class networking opportunities.
The second edition of the series is a fireside chat with Shawn Abbott of iNovia Capital and Geoff Lyon of CoolIT.
------
Shawn Abbott
As a Partner with iNovia Capital, Shawn Abbott brings over 20 years experience as an investor, entrepreneur and manager to his portfolio companies. Shawn is presently an investor and board member at Top Hat, CoolIT Systems, Drivewyze, Peraso, Reflex. He is past chair of theA100.org board, past chair of the Banff Venture Forum and on the Venture Capital Association of Alberta executive committee.
Shawn has a passion for building Communications and Internet companies, as evidenced by his past involvement in fifteen technology start-ups across three continents. His work pioneering internet security as CTO, then President, at Rainbow Technologies (NASDAQ:RNBO) saw the company grow ten-fold in profitability before being sold to SafeNet (NASDAQ:SFNT) for nearly a half billion dollars. In the late 1980s, he established and built the AND Group, which pioneered the CD-ROM locking used on several million discs.
Shawn also holds an early patent as one of the inventors of now popular USB keys. His publications include a chapter on hardware cryptography in the ICSA Guide to Cryptography. He is an accomplished public speaker, having presented at more than one hundred conferences on digital security and entrepreneurism, and taught software design courses internationally.
Shawn earned his Bachelor's of Science in physics at the University of Alberta and has done postgraduate study at the University of Calgary, Stanford, and UC Irvine.
Geoff Lyon
Chief Executive & Technical Officer Geoff Lyon excels at providing leadership and his exceptionally strong vision which has placed CoolIT at the forefront of the industry. Geoff has led CoolIT through its inaugural product introductions and together with the founding partners and executive team, continues to hold CoolIT as the premier liquid cooling technology company in the world.
-----
Brought to you by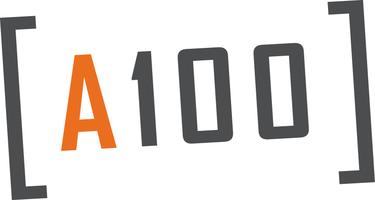 With the support of
The C100
Startup Calgary
Startup Edmonton
AcceleratorYYC
Assembly Co-Working Space
TEC Edmonton
VMS University of Alberta
VMS Calgary
Innovate Calgary
Chic Geek
eHUB Entrepreneurship @Ualberta
MRU Innovation & Entrepreneurship
The Hunter Centre for Entrepreneurship & Innovation
The VCAA
Special thanks to Assembly Co-working Spacefor hosting the event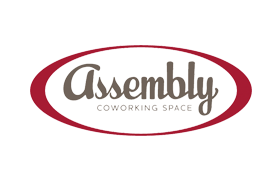 Registration is required & space is limited. Note that if you sign up to attend and don't show, you may not be invited to future events. Thanks.
Organizer of AccelerateAB Keynote Series - Geoff Lyon, CoolIT & Shawn Abbott, iNovia Capital