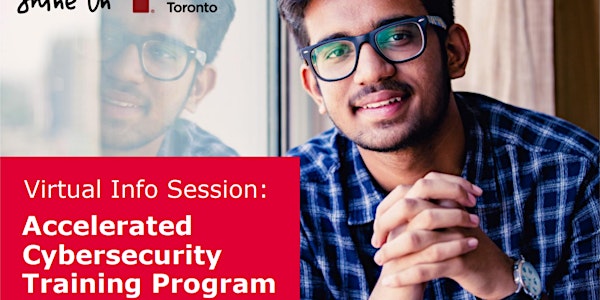 Accelerated Cybersecurity Program by Toronto Metropolitan University
Virtual Info Session: Accelerated Cybersecurity Training Program
About this event
Virtual Info Session: Accelerated Cybersecurity Training Program
Tuesday July 19 , 2022 12pm-1pm
Join us to learn about the 7 month Accelerated Cybersecurity Training Program at the Rogers Cybersecure Catalyst by Toronto Metropolitan University!
Program Highlights
Eligibility:
Cost: $500
• Women Stream
• New Careers Stream
• New Canadians Stream
Certifications: Obtain 3 industry recognized GIAC Certifications, the GFACT, GSEC and GCIH.
Program Admissions Specialist will be present to answer all of your questions!
For questions, please email: peel.resource@ymcagta.org
Mississauga YMCA Employment & Community55 City Centre Drive, Unit 100, Mississauga