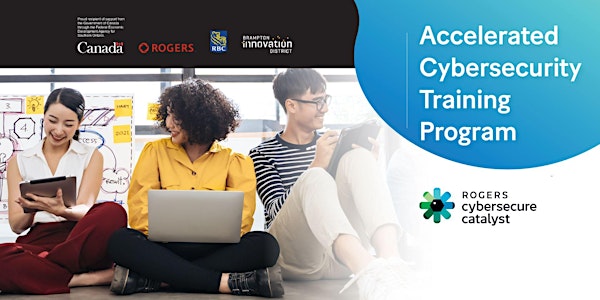 Accelerated Cybersecurity Training Program
Accelerated Cybersecurity Training Program - Community Info Session
About this event
The Rogers Cybersecure Catalyst at Ryerson University invites you to join us for one of our information sessions on the Accelerated Cybersecurity Training Program!
In partnership with the SANS Institute, the Program is a 7 month, intensive cybersecurity training and certification program designed to give students the skills they need to launch careers in the cybersecurity sector.
Over the course of the Program, students will earn three GIAC certifications ( GFACT, GSEC and GCIH), which are recognized worldwide as providing the highest and most rigorous assurance of cybersecurity knowledge and skills.
Through the generous funding from our partners, RBC, Rogers Communications, City of Brampton and the Government of Canada, we are able to offer this program for only $500!
If you are a potential student, an employer, or a recruitment agency looking to get more information, this session will provide you with specific details about our program. You will also get a chance to meet our team and ask any questions you may have.
For more details, please visit our website.
To access the meeting details, click here