AC clients are invited to join us for February's Founder Hour with Victor Salinas and Aaron Barth
About this event
Founder Hour gives AC clients the opportunity to learn more about their peers, heighten collaboration and network with other likeminded founders within the AC community!
Once a month, two founders share a little bit about themselves, their companies, and experiences as trailblazers in their industry. At the end of each speaker's talk, there will be time for questions and networking for all attendees.
Join us as we hear from Victor Salinas of SmartConcil and Aaron Barth of Learning Snippets
Speaker bios:
Victor Salinas of SmartConcil
Victor Salinas is the CEO and Founder at SmartConcil. As an international student, Victor always found it difficult to bring money to Canada and pay for expenses. Leveraging over 20 years of experience in the financial industry, he decided to create his own software company, focusing on building solutions for financial institutions and reducing the complexity of transferring money overseas.
Victor is very passionate about Blockchain and Machine Learning technologies and 2 years ago he decided to choose Canada as a destination of expansion through the StartupVisa Program. Since joining the AC's Accelerator Program in September of 2019, Victor has moved to phase 2 of the program and was accepted into cohort 12 of AC Jumpstart.
Aaron Barth of Learning Snippets
Dr. Aaron Barth, president and founder of Dialectic and Learning Snippets, wields more than 15 years of experience pinpointing complex people problems and solving them for corporate and non-profit organizations in a variety of industries. He is widely recognized as a leader in training design, behaviour change, and learning strategy.
Aaron has been training on the topics of unconscious bias and critical thinking for over 15 years for clients such as Ontario Power Generation, Osgoode Professional Development, and The Co-Operators. Dialectic has worked with a range of organizations, including Mazda Canada, Royal Canin, and the Human Rights Campaign, CMHA, and others.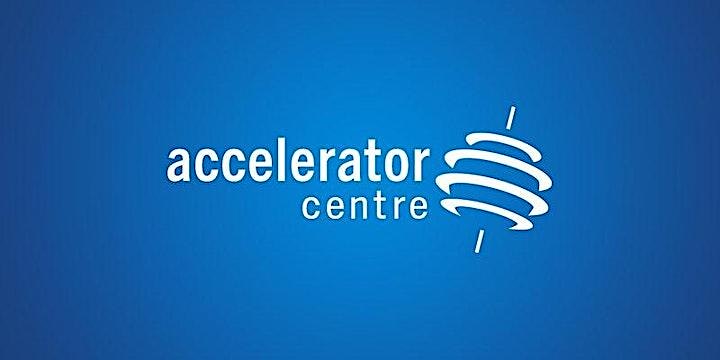 Organizer of Accelerator Centre's January Founder Hour
The Accelerator Centre is an award-winning startup accelerator dedicated to building and scaling sustainable, globally competitive companies and giving startups the highest probability of long-term success. We are ranked the #1 private business accelerator in Canada and are among the World Top 5 due, in part, to our reputation for meaningful, one-to-one mentorship and helping entrepreneurs go from the idea stage to high-growth enterprises.