Accelerator for Women In Entrepreneurship (AWE) Lunch & Learn: Sales is a c...
Description
Everyone in a company has a role in sales and advocating for your company and solution. Whether you are a business owner, relatively new to sales or just want to learn how to do a better job getting your idea across in a board room – this session is for you.
So many women say they don't want to be a sales person, they are not good at it or it's too stressful. However research states that women often make better sales people, have higher revenue and more retained customers. Sales is a lucrative, rewarding and process driven business skill, and one that also promotes the development of leadership skills. Sales is a great avenue to the C-Suite.
In this session you will learn:
The Art and Science of sales and selling

Building your idea and pitch

Sales processes

Best Practices in pipeline building

Why you want to build, develop and master these skills
This will be a workshop style session where you will be provided with tools to help you learn, develop and practice these selling skills.
Agenda:
11:00am-11:30am: Registration
11:30am- 12:00pm: Lunch and Networking
12:00pm- 1:30pm: Presentation & Workshop Exercises
1:30pm- 2:00pm: Closeout and Networking
Who should attend:
This program is for women who are new to sales, curious about the lucrative world of sales or just want to learn some of the skills to better position themselves, their solution and their ideas.
---
About the Speaker: Corinne Sharp, President of Sharp Perspective Inc | Co-Founder, Executive Director - The WIT Network | President - Canadian Channel Chiefs Council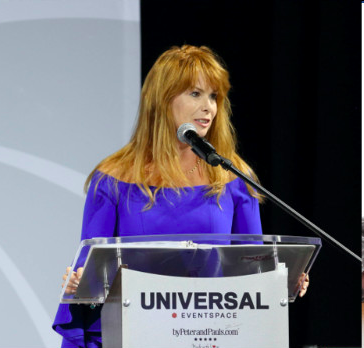 Corinne Sharp has been working in the IT sector for over 20 years leading sales, marketing and channel teams both at Fortune 100 companies as well as start-up and re-imagined software companies. As President of Sharp Perspective, she works with organizations from start-ups through to large global organizations on their sales, channel and management strategies.
She is the Co-Founder and Executive Director of The WIT Network, a global and local organization focused supporting women and young girls in their pursuits of careers in the technology sector. As the President of the Canadian Channel Chief's Council, she is active within the technology ecosystem supporting business growth and collaboration across the industry.
Corinne has held leadership roles with Microsoft and General Electric in both Enterprise and SMB organizations. At Microsoft, Corinne built and managed the largest Canadian partner ecosystem and was accountable for the health and results across resellers, solution integrators, distributors and cloud partners with world class partner satisfaction.
With all these passions and business pursuits, along with being a wife, mom and homeschool teacher, Corinne's energy and spirit is contagious.

---
About the Program: Innovation Factory's Accelerator for Women in Entrepreneurship (AWE)
AWE is a program designed to support success for women entrepreneurs through inclusive, educational programming and focused engagement that accelerates results for female founded and co-founded companies.
All are welcome!
Lunch included in ticket price.