Acceptance & Change in Psychotherapy: Working with Emotion
Event Information
Location
Toronto Central Grosvenor Street YMCA Centre
20 Grosvenor Street
Toronto, Ontario M4Y2VA
Canada
Description
Various approaches to therapy differentially emphasize following, leading, acceptance and modification. Within this course, acceptance means treating oneself as valid while change involves making some aspect of oneself different in a particular way. We will present a view in which long lasting change is seen as best built on a foundation of self-acceptance. The focus in acceptance is specifically on accepting experiences that are largely out of our control like feelings, memories and bodily sensations. Saying it is OK to feel what you feel, when you feel it. There is change even in acceptance; what must change is our refusal to accept ourselves and others as we all are right now. This stance of acceptance towards what is happening inside can propel a person to powerful behavioral change.
Both dimensions of acceptance and change focused interventions have been shown to be helpful but how does a clinician know when to lead, when to follow, when to promote acceptance and when to promote change. This is particularly relevant when it comes to working with emotion. When do we promote awareness, the experience and acceptance of emotion? And when do we promote changing emotion and how? When might explicit focus on self-compassion be indicated as either an acceptance or change oriented intervention?
In this workshop two master therapists and trainers coming from two different approaches, Kelly Koerner from a Behavioral and Dialectical Behavior Therapy background and Leslie Greenberg from a Humanistic and Emotion Focused Therapy background, will discuss and present their views on acceptance and change in working with emotion. Working with clients will be demonstrated on videos with clients; modeling role-play and practice will help you incorporate the concepts and therapeutic skills into every day clinical practice.
---
Learning Objectives:
By the end of the course, participants will be able to:
1) Assess different types of emotional processes
2) Assess and understand when to promote acceptance and when to facilitate change
3) Utilize two strategies to co-create the conditions that facilitate deeper acceptance of self and others
4) Describe and apply two strategies to increase and decrease emotional experience
5) Develop ways of working effectively with inhibition of emotion
---

Dr. Leslie Greenberg, Ph.D.,
C. Psych., is a Distinguished Research Professor
of Psychology at York
University in Toronto,
Ontario. He was the Director of the York University Psychotherapy Research Clinic and is the primary originator and developer of Emotion-Focused Therapy (EFT) for individuals and couples.

Dr. Kelly Koerner, Ph.D.,
C.Psych., is Creative Director of the Evidence-Based Practice Institute, LLC, where she combines technology, design, and social enterprise to help clinicians improve clients' outcomes. She is an expert clinician, clinical supervisor, and trainer in Dialectical Behavior Therapy with specialized training in other evidence-based practices. As a trainer, she is known for her warmth and highly engaging, practical teaching style. She is adjunct clinical faculty at the University of Washington. Her recent book is, Doing Dialectical Behavior Therapy: A Practical Guide.
---
What to Expect:
In this cutting edge workshop, you will experience two masterful therapists and trainers coming together to explore how to work with emotion with clients of varying issues and severity. Differing perspectives and an integrative approach will be discovered in order for you to gain skill in working with your clients.

Facilitation on each of the two days will involve a combination of lecture, videotapes, role-plays and open Q + A periods to provide participants with practical and highly experiential learning.

Continental breakfast, nutritious snacks and lunch will be provided.
If you are a registered social worker or social service worker you may be eligible for a reimbursement of up to $500 from the Government of Ontario.
Visit www.swsswpdf.org for more information and how to apply.
This workshop offers continuing education credits for psychologists through the Ontario Psychological Association.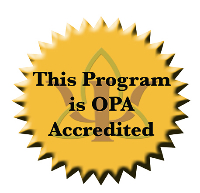 Cancellations/Refunds:
An administrative fee of $50 will be charged for cancellations before November 17th, 2017. For a refund less the $50 fee, written notification of cancellation should be emailed to info@cmbh.space. Cancellations made after November 17, 2017 are subject to the full fee of the workshop. CMBH reserves the right to cancel workshops due to unforeseen circumstances.
Date and Time
Location
Toronto Central Grosvenor Street YMCA Centre
20 Grosvenor Street
Toronto, Ontario M4Y2VA
Canada