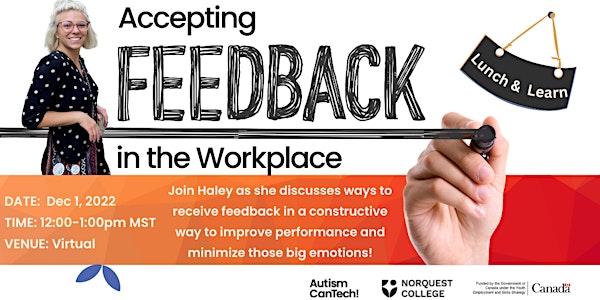 Accepting Feedback in the Workplace
Join in the candid discussion of receiving feedback constructively in the workplace and learn strategies to do so.
About this event
During this webinar:
Haley will speak about receiving feedback in a constructive way to improve your work and will give strategies on how to begin developing an understanding about other people's roles and views to minimize the big emotions that come with receiving feedback.
About the host:
Haley Dunwoodie is a Career Coach with Autism CanTech with a Sociology and Education degree and a Masters in Educational Leadership. She has been working at Norquest since May 2022, but has numerous years experience as a teacher, working with the Autistic population.