| | |
| --- | --- |
| Access Activators: Relaxed Performance Training | |
Event Details
With the generous support of the Ontario Arts Council, in partnership with Tangled Arts+Disability, and in collaboration with the Harbourfront Centre, we are thrilled to announce that British Council Canada is launching a pioneering Relaxed Performance (RP) training program in Toronto, Ontario. This pilot program Access Activators: Relaxed Performance Consulting will see the activation and animation of RP in 25 arts and performance venues across Ontario over the next two years.
In 2016 the British Council invited six artists and cultural organizers invested in advocating for accessible arts to be trained by UK's Include Arts. Now certified trainers 'in the making', the team of Access Activators will bring their knowledge and energy to support organizations across Ontario to integrate Relaxed Performance into their programming.
We wish to invite you and your organization to be among our leading participants in this exciting pilot program.
What is a Relaxed Performance?
Relaxed performances were initially designed to make theatre spaces more comfortable and welcoming to audience members with autism spectrum disorders, sensory and communication disorders or learning disabilities. Other audience members who benefit from Relaxed Performances include parents with toddlers, people with Tourette's syndrome, people who experience anxiety or even people who just don't enjoy the conventions that are experienced in a traditional theatre setting.
Why should your organization offer Relaxed Performances?
As well as complying with federal and provincial accessibility legislation, expanding your programming in ways that welcome disability will improve your sustainability as a cultural space while putting your organization on the map. More importantly, it is imperative that all audiences be able to experience arts and culture without barriers. Join us in helping to make our arts and cultural sector more inclusive.
What will the program look like?
The Relaxed Performance training provided by the Access Activators will include the following 3 levels.
1. The Foundation: The Principles of a Relaxed Performance
(We encourage all staff to attend including the Artistic Director, General Manager, programming team, box office staff, front of house staff, marketing and communications, audience development team and volunteers.)
Duration: 4 hours
The foundation workshop provides a basic overview of Relaxed Performance, what it is, who is it for, how it started and examples of what it can look like in practice. This overview will include information about building a Visual Story and how to work with artists and producers so that the integrity of the artwork is never compromised when integrating a Relaxed Performance.
Social and medical models of disability

History and variances of Relaxed Performance model

What is Autistic Spectrum Disorder?

Elements of Relaxed Performance
2. Opening the Doors: Front of House Staff training
(For Front of House staff, volunteers and box office)
Duration: 3 hours
The 2nd level, Opening the Doors workshop provides training support to your organization's front of house staff and volunteers on engaging audience members in a Relaxed environment. This workshop aims to enhance awareness around different experiences that your audience members might have at the theatre and to help staff feel more confident accommodating your audience.
What to expect at a RP

Front of House policy and procedure

Accessible environments

Communication and behaviours

3. Getting the Word Out: Marketing and Audience Development
(For Marketing and communications, audience development and outreach staff/team)
Duration: 3 hours
This workshop is geared towards your organization's marketing and communications team and will look at the various ways that your team can engage audiences who may want to take advantage of a Relaxed Performance program. This session will include a workshopping opportunity that will invite your marketing/communications staff to start brainstorming how they will successfully market a future RP event.
Understanding who your audience is.

Selling tickets

Marketing, language and communication

Measuring your success
Fees:
We are requesting a registration fee of $325. This fee will secure your spot for participation in all three sessions for up to five members of your organization. Each session will host a maximum of 5 organizations. If you would like to bring more people, please contact Lindsay at lindsay@tangledarts.org to see if there are any extra spots.
Dates: September 12-14
Note: The Foundation is being offered on the 12th and the 13th - you only need to register for one of these dates. The tickets are sold for admittance of up to five members of your team to either the 12th or 13th plus the 14th. For example, if you want to attend the 12th, you would register for a ticket called RSVP: September 12 & 14. If you prefer to attend the 13th, you would register a ticket for RSVP: September 13 & 14. If members of your team want to attend both the 12th and 13th, please let us know and we will try to accommodate you.
September 12 and 13th: The Foundation: Tuesday or Wednesday, 10am-3:30pm  
(We encourage all staff to attend including the Artistic Director, General Manager, programming team, box office staff, front of house staff, marketing and communications, audience development team and volunteers.)
September 14th: Opening the Doors: 9am-12pm
Front of House Staff training (For Front of House staff and volunteers)
September 14th: Getting the Word Out: 1-4pm
Marketing and Audience Development (For Marketing and communications, audience development and outreach staff/team)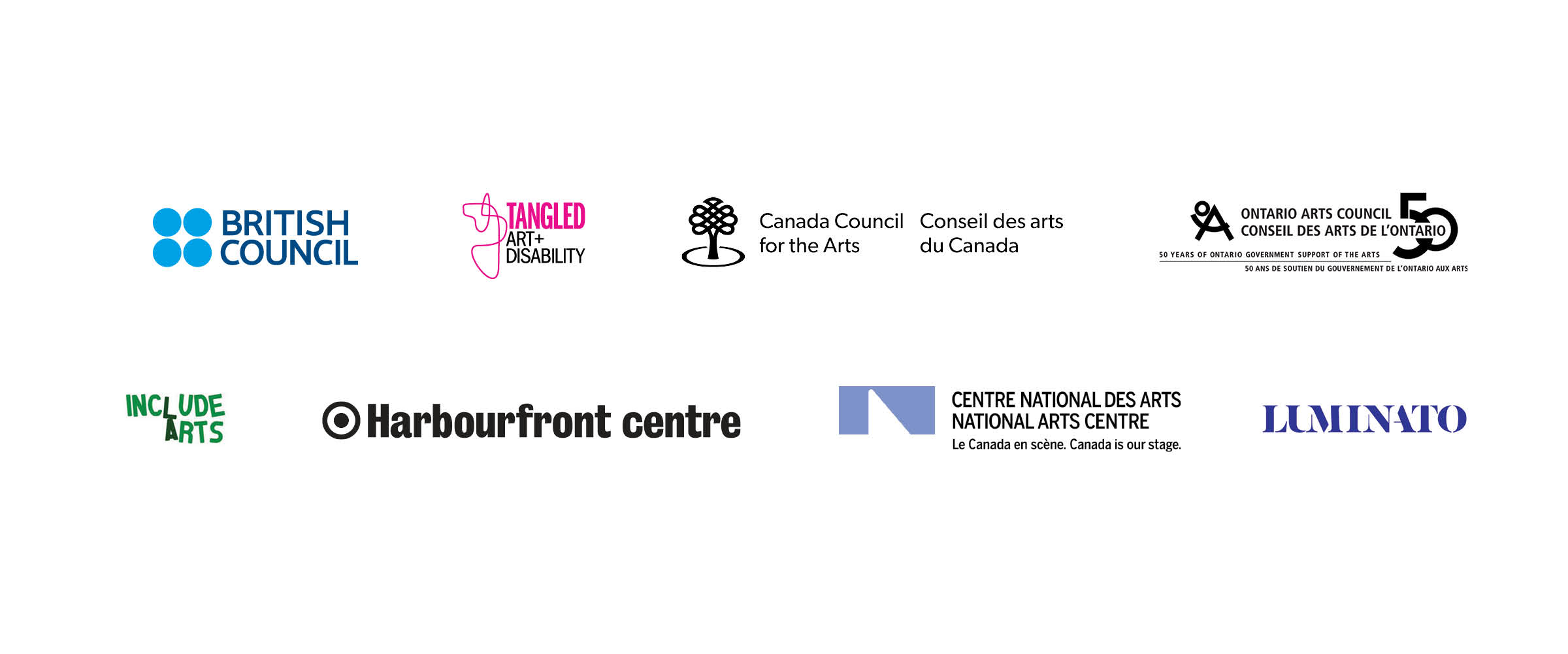 Attendee List
Sort by:
Date
Where

Harbourfront Centre
235 Queens Quay West
Toronto, ON M5J 2G8
Canada