Description
Join us at the 4th annual LifeSciences BC ACCESS TO INNOVATION Conference at the Vancouver Convention Centre West.
Stakeholders include: Academia, Health Institutions, Government, Centres of Innovation, SMEs, Multi-national Corporates, Investors and Payers
Agenda:
To understand the challenges and explore a variety of solutions to move life sciences innovation forward.
Hear about the need to engage in innovation and how it will affect your organization.
Meet with the different stakeholders, and learn the many ways stakeholders across the country can engage across the innovation continuum.

Watch the Access to Innovation videos here.

Event details:
Date: Wednesday, January 30, 2019
Time: 8:00am – 7:00pm
Location: Room 301, Vancouver Convention Centre West
1055 Canada Place, Vancouver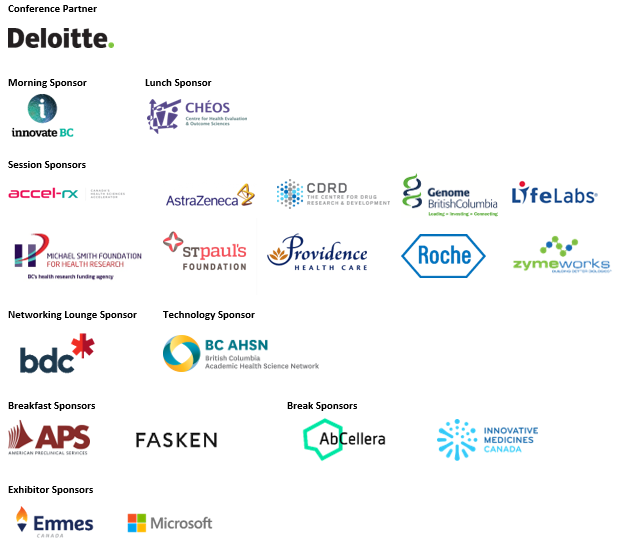 ---
For more information please contact:
Ryan Butt
Senior Manager, Events & Outreach
Telephone: 604 669-9909 ext. 104
Email: rbutt@lifesciencesbc.ca