We're thrilled to welcome Bean Gill for a talk on accessibility and inclusivity!
About this event
No one expects to have a disability so when it happens it comes with a steep learning curve. Bean will explain how her life was impacted by a spinal cord injury and how inaccessible the world really is. Between physical barriers and attitudinal ones, it's no surprise why so many people live in isolation...let's put an end to that and truly live in an inclusive world.
About Bean
Bean Gill was born in Edmonton to an East Indian family and has 3 crazy siblings. She grew up to become an x-ray technologist whose career was cut short by an unforeseen event that left her paralyzed from the waist down in 2012. Now happily divorced and running a growing non profit organization called ReYu Paralysis Recovery Centre she is changing the way the public sees people with disabilities. She advocates for equality in ALL aspects and uses her loud voice to raise awareness and create change in the world around her. She is the reigning Miss Wheelchair Canada, won Global's Woman of Vision award, was recognized by Mattel as one of Canada's top 60 inspiring women as part of Barbie's 60th Anniversary. She also won Top 40 Under 40 in 2019 and RBC's Women of Influence Award in the Ones to Watch category.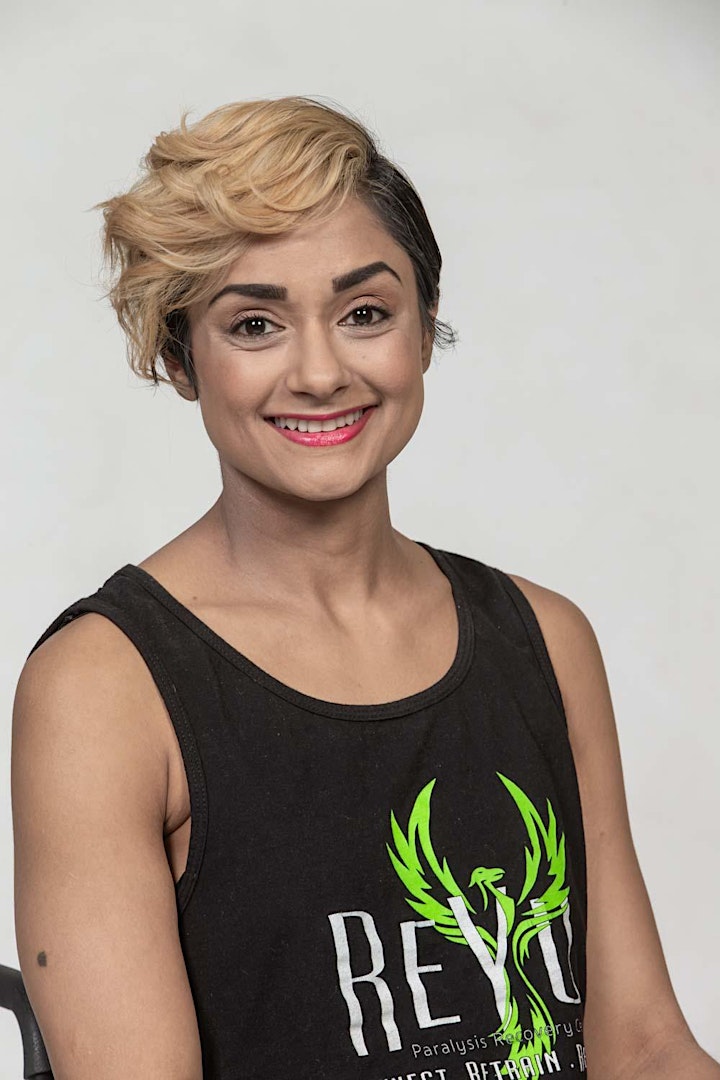 Organizer of Accessibility & Inclusion...What They Really Look Like In Alberta
Assist a family member or friend with challenges resulting from illness, disability or aging? We're here for you. Caregivers Alberta is an organization of caregivers, for caregivers. We focus on the caregiver as an individual- helping them maintain their well-being rather than teaching them how to be better caregivers.