Description
The AIDS Committee of Durham Region (ACDR) is proud to present its biannual learning event, the 2020 ACDR Conference "Linkage to Care".
Join us for two full days of learning about the work being done at our local agency, connecting knowledge gained from people coming through our door, new research findings and emerging priorities. Provincial and local experts will provide treatment, epidemiological, and prevention updates. Participation from the local networks that serve priority populations will assist attendees to understand strategies that will better connect vulnerable populations to appropriate access points in Durham Region.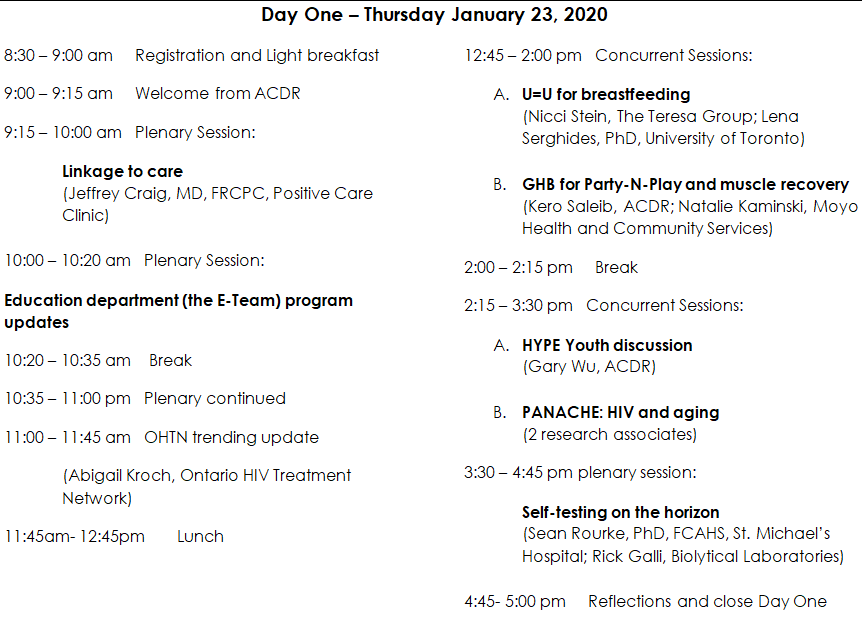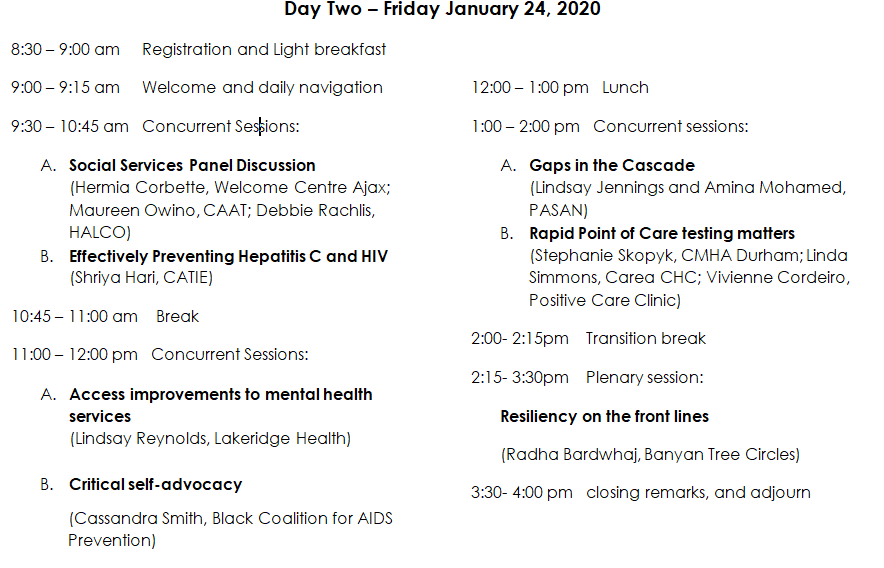 To view this schedule in an accessible format, please email education@aidsdurham.com.