Description
The AIDS Committee of Durham Region (ACDR) is proud to present its biannual learning event, the 2020 ACDR Conference "Linkage to Care".
Join us for two full days of learning about the work being done at our local agency, connecting knowledge gained from people "coming through our door, new research findings and emerging priorities. We have an exciting agenda planned that will interest and inform attendees. Provincial and local experts will provide treatment, epidemiological, and prevention updates. Participation from the local networks that serve priority populations will assist attendees to understand strategies that will better connect vulnerable populations to appropriate access points in Durham Region.
Registration includes two days of networking and shared learning, hearty meals to keep you activated throughout, and great opportunities to find out how we can all play a role in better connecting at risk communities to testing and prevention services.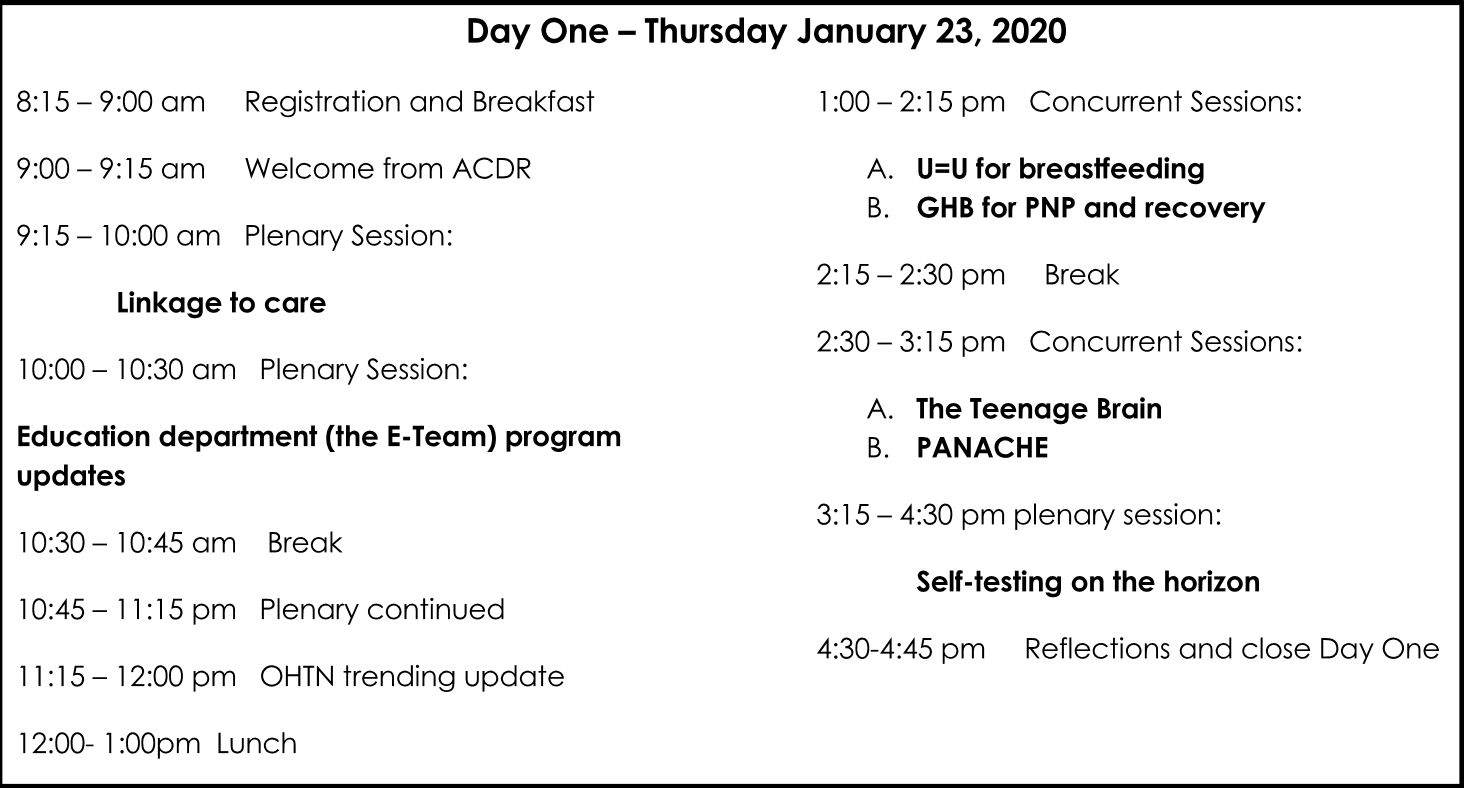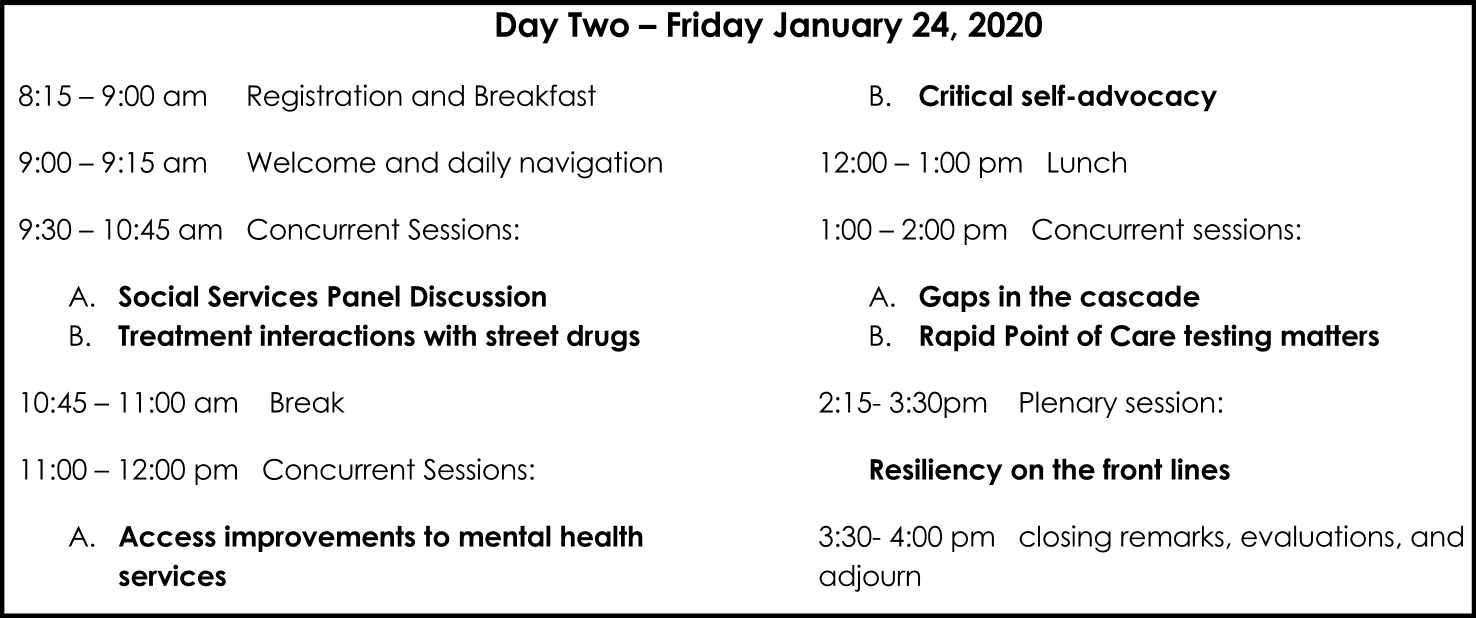 ACDR leads in the creation of a safe and healthy community, free from stigma, where creativity and resilience are fostered and individuals are supported toward achieving their greatest potential. For more information on our organization, please visit aidsdurham.com. To view the schedule in an accessible format, please email education@aidsdurham.com.