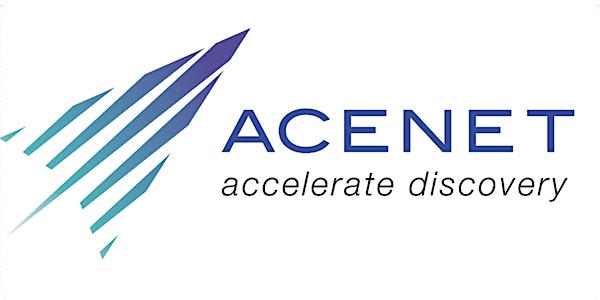 ACENET: Fortran as a Second Language
This workshop will be a hands-on introduction to the FORTRAN programming language.
When and where
Date and time
Thu, Mar 16, 2023 9:00 AM - 1:00 PM PDT
About this event
Prerequisites: Familiarity with another programming language
Fortran, one of the initial high-level programming languages, continues to be an excellent option for high-performance computing due to its superb performance. The newer versions offer many modern features, including object-oriented programming capabilities to programmers. This course will cover some of these features.
The session will take place on:
Thursday, March 16th - 1:00pm - 5:00pm (Atlantic time)
You need to have a laptop with a Mac, Linux or Windows operating system (not a tablet, Chromebook, etc) on which you have administrative privileges, as you will need to pre-load specific software packages. 
Participants must register using their institutional / organizational email address (not a personal email, ie. gmail)
This session will take place online. Instructions for how to join will be sent out one day prior to the start of the event.
About the organizer
ACENET, a regional partner of the Digital Research Alliance of Canada (the Alliance), has been providing advanced computing resources, expertise and training in Atlantic Canada since 2003. It provides post-secondary institutional research teams and industry with desktop access to high performance computing (HPC), graphical processing unit (GPU), big data and cloud computing resources, storage, and a file transfer platform for terabytes of data.
Its technical staff of Research Consultants and Advanced Computing System Administrators are ready to assist users, providing in-depth consulting expertise in using the resources, group and individual training from novice to advanced, and ongoing user support.