About this Event
SMART Goals provide the clarity and focus required to get the most out of your efforts. They also omit the possibility of overlooking major or minor details that will help or hinder your efforts towards achieving your goals. SMART Goals are a great way of getting yourself mentally prepared for what's ahead. With more knowledge of what has to be done, you will be focused and aware of times when your attention should be aimed elsewhere.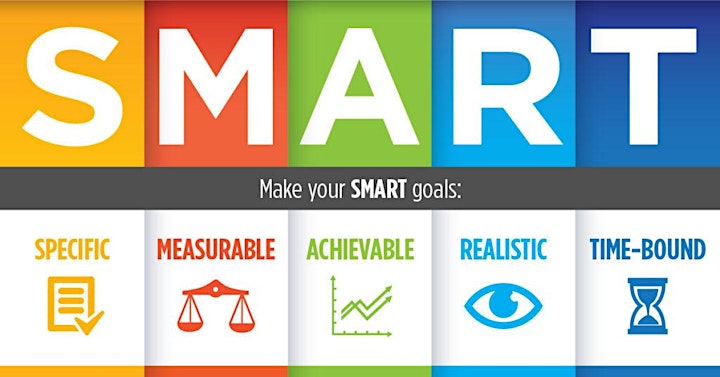 In this workshop you with learn how to:
Clearly articulate the goals you want to achieve.
Define how you will measure the success of your goals and objectives.
Choose goals that are achievable and action oriented.
Determine based on interior and exterior influences if goal is realistic given the time in which to accomplish.
Who Should Attend?
Executive Directors, Volunteer Managers, Program Managers, Administration, Human Resources, Marketing, Front-line Staff, any position in which you have organizational goals and metrics to achieve.
Registration is Limited!