As of February 2021, Project Manager is the 4th most in-demand job according to LinkedIn. Now that is HUGE! Question is, are you certified?
About this event
The Project Management Professional Certificate signifies that you speak and understand the global language of project management and connects you to a community of professionals, organizations, and experts worldwide. Successfully completing and passing your certification exam comes with the following benefits:
10 Benefits of Becoming a Certified Project Manager
1. PMP ® is the most important industry-recognized certification for project managers.
2. Demonstrates Proof of Professional Achievement.
3. Improves the way you manage your Projects.
4. Increases your Marketability.
5. Displays your willingness to pursue Growth.
6. Increases Customer Confidence.
7. Valued globally across Industries & Companies like Pfizer, HSBC, Dell Perot Systems, ABB, Cap Gemini, Citigroup, SAP, Cisco Systems, IBM, Hewlett Packard, KPMG, e.t.c
8. Globally recognized and demanded.
9. Demonstrates that you have the experience, education, and competency to lead and direct projects.
10. Increased marketability to employers and higher salary.
The PMP Examination Roadmap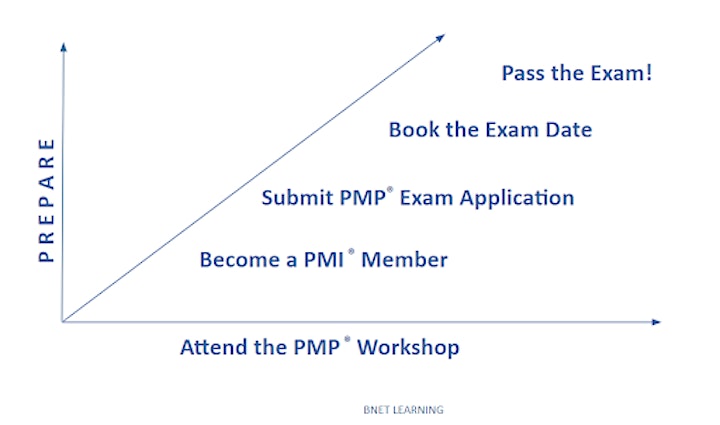 Passing the PMP Certification Exam at first attempt regardless of the changes made by PMI in January 2021 is possible and BNET Learning is here to support you ace the exam.
This information session is a precusor to our PMP Certification BootCamp and we will be sharing information on the new PMP Certification exam and more importantly how to join the BNET Learning PMP BootCamp commencing in May 2021.