Description
The Association of Change Management Professionals (ACMP) Alberta Chapter is pleased to invite you to our Annual General Meeting!
A celebration of our 2017-18 accomplishments, we will conduct a brief review of our chapter, enjoy dinner together, and then grow our change skills with a fantastic speaker!
This event is proudly sponsored by Ethier, a premier consulting firm that drives business excellence.
After the official AGM closes and dinner is served, we will hear Sohail Thaker, Partner at Ethier speak on The Importance of Self Awareness for Change Leaders.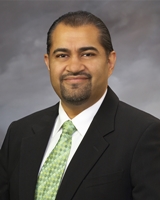 "That which we do not bring to consciousness appears in our lives as fate." (Carl Jung)
As Change Leaders we are often asked to help organizations, and the individuals in these organizations, to move through the challenges of a change. It is important that we understand the emotions that people are faced with when going through a change, and how we can provide support. Before you can help others with their change journey, are you aware of your own strengths and weaknesses and how they impact you as a leader? Many of us are aware of our strengths, but few of us have taken the time to look at our weaknesses. Without a balanced view of ourselves, it is hard to be authentic and to build trusted relationships, both of which I believe are key in helping lead effective change. Join Sohail as he discusses this topic and offers some practical advice you can use on your own journey, including:

What is self-awareness?
How understanding your strengths and weaknesses will make you a better leader
Why Change Leaders should develop their self-awareness
About Our Speaker:

In a career spanning over three decades, Sohail has worked in North America, Africa, India, and Europe.
Prior to joining the Partnership, he was an Ethier consultant for twelve years. His expertise includes
project management (Traditional, Agile and Scrum), business analysis, business process innovation,
change management, and facilitation. Sohail facilitates Ethier's Organizational Change Management,
Senior I.S. Leadership, and Management Systems Leadership industry Roundtables.
Accomplishments:

30+ years' experience
MBA in International Business
Certified Project Management Professional (PMP) with the Project Management Institute
Prosci ADKAR certified
Sohail in real life:

Star Trek geek, Star Wars nerd and zombie aficionado, has dogs named 'Wookiee' and "Ewok"
Practices Iaido, the Japanese martial art of drawing the sword
Is a born again runner and completed the Calgary Marathon in 2014
Involved in personal development workshops for many years, also facilitates and provides counseling
About the Location
There is parking (free after 6pm) on the street on the East side of the building. There is also parking in a lot on the West side of the building.
About Dinner
Dinner is complimentary for members in good standing, and will include a vegetarian option.
Agenda
5:00 Arrive/networking
5:30 Call to order
5:35 Membership and President's Report
5:45 Financials
5:55 By-Law Changes - Vote
6:05 Slate of Directors - Vote
6:10 Close
6:10 – 6:30 Dinner
6:30 Speaker