Description
The ACORN annual conference is a three-day event that brings together organic and sustainable farmers, processors, and businesses from across the region and beyond! The conference is an opportunity for delegates to broaden their knowledge and network with other people with similar values and priorities. We look forward to seeing you November 26-28, 2018 in Charlottetown, PE for the 2018 ACORN Conference: Building Bridges: Creating New Relationships in Agriculture.
Visit the ACORN website for more information on conference details. For information on the conference, study tours click here.
Become an ACORN member! to receive discounts on your ticket purchases. More information here.
Become a volunteer to receive discounts on your ticket purchases. More information here
There is a special price for The Delta Hotel for the ACORN conference delegates, make your reservation here, Book before the 26th of October.*
*The Room discount is extended till November 8th, reservations will need to be done on the phone starting October 27th.
*For Members Only: Contact ACORN if you did not receive your member discount code*
*We can offer a 50% reduction to youth age 12-18 for conference basic passes, contact ACORN to receive a promo code. We are happy to be able to offer a childcare service on site for delegates little ones. Younger kids could go to a workshop at their parent's discretion as long as it's not distracting to other participants.
*Student Discount available with proof of enrollment, 15% off registration fees
Refund Policy:
Cancellations received in writing prior to November 1st, 2018 will be charged a $25 administrative fee (this fee is to cover any related administrative or other processing costs). Cancellations received after November 1st will not be refunded. Substitutions received in writing from the registered participant will be accepted. Cancellations and substitutions should be e-mailed to events@acornorganic.org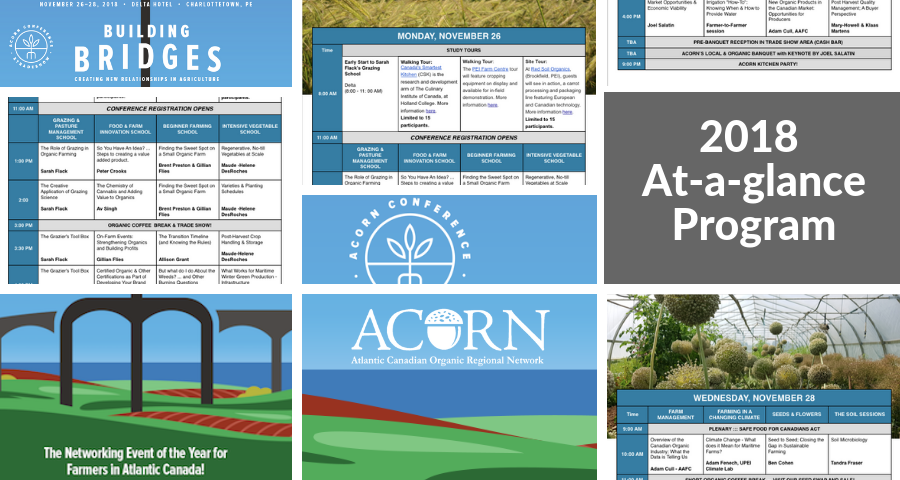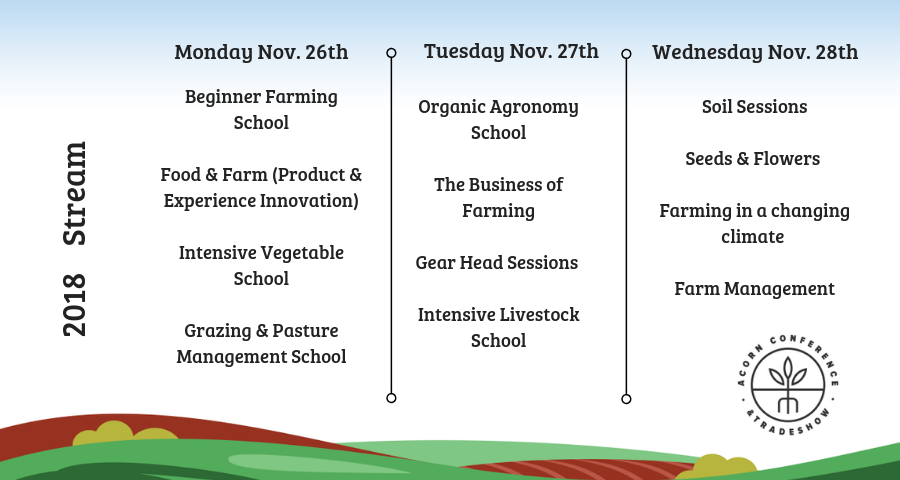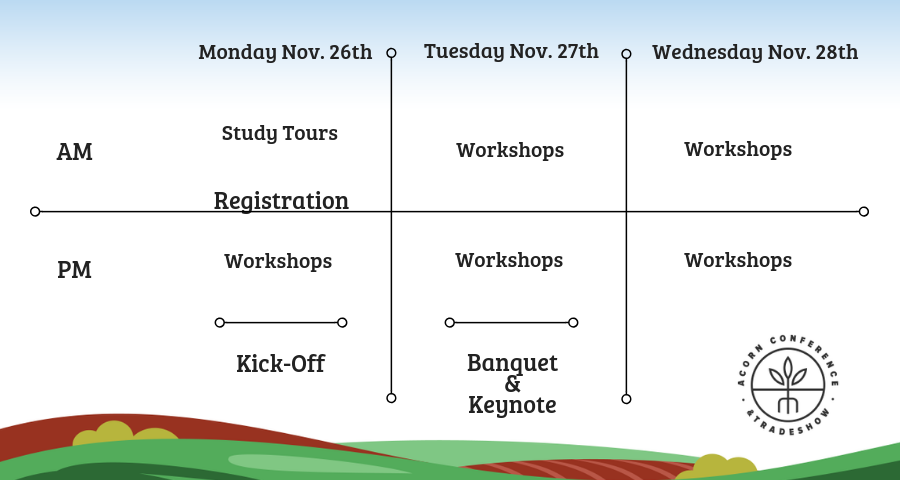 Highlights of this year's conference: