ACT SYMPOSIUM: Getting Unstuck With ACT
Description
Notice:
Update for Covid-19 Contingency: Revised April 2, 2020
Unfortunately, as the Covid-19 pandemic escalates, the educational and community-building goals we had hoped this ACT Symposium could meet are being eclipsed by much more pressing demands on all participants. Sadly, the Symposium organizing committee has had to take the decision to postpone the event at this time. We will aim to reschedule it in the upcoming months and will keep you posted.
Please accept our apologies for this change. We hope to be able to reschedule the original Symposium at a later date, either in the originally planned format or as a virtual symposium. We will reach out again to you when we have more clarity about the timing and will look forward to seeing you at the Symposium.
If you have any questions, please email Mary Bell at mary.bell@sickkids.ca or Angela Edoo at angela.edoo@sickkids.ca
As a more immediate offering, Dr. Sheri Turrell and Mary Bell will run a very simple, free one-hour online ACT event presenting a few ACT strategies to clinicians as a means of coping with what we are currently facing and in order to support the adolescents we serve. We will let you know as soon as we have a date for that.
Meantime, we send the heartfelt wish that you and those you care for stay safe, healthy and connected to friends and family.
Thank you.
ACT Alliance Symposium
Are you working with or interested in Acceptance & Commitment Therapy?

Would you like to meet others who are experimenting with ACT?

Do you serve youth & their families with mental health or substance use concerns?
This is a unique One Day Symposium designed & created for Paediatric Clinician & Researchers to advance learning in Acceptance & Commitment Therapy (ACT). Created for you by SickKids ACT Alliance, in conjunction with The Mindfulness Project at SickKids.
It offers:
A brief review of ACT core concepts & processes.

An opportunity to hear from clinicians who are using ACT with youth & their families in a variety of ways.

Time to share with other clinicans who are using ACT and to explore collaborations.

A very special keynote address on working with young people & families using ACT.

A live demonstration of an ACT group therapy session.

A chance to experiment with some ACT techniques.
KEYNOTE SPEAKER: DR. LISA COYNE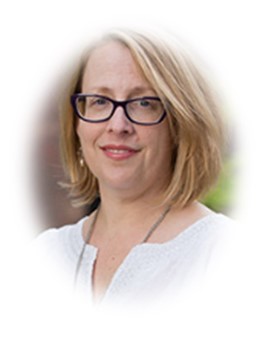 Assistant Professor of Psychology in the Department of Psychiatry at Harvard Medical School.
Senior Clinical Consultant in the Child & Adolescent OCD Clinic at McLean Hospital in Massachusetts.
Incoming President of the Association for Contextual Behavioral Science.
SYMPOSIUM AGENDA & SCHEDULE: Location: 2nd Flr. Gallery
---


8:30 - 9:00 AM Registration 2nd Flr. Lobby
---
9:00 - 9:15 AM Welcome & Introduction
Dr. Karen Leslie MD MEd FRCPC & Mary Bell MSW RSW
---
9:15 - 10:00 AM Review of the ACT Model
Dr. Sheri Turell Ph.D., C. Psch. & Mary Bell MSW RSW
---
10:00 - 10:50AM ACT with Youth
Dr. Danielle Ruskin Ph.D, C.Psych & Dr. Sara Ahola Kohut Ph.D., C. Psych.
---
10:50 - 11:15AM Break
---
11:15 - 12:00PM Facilitated Panel Discussion
Dr.Danielle Ruskin Ph.D, C.Psych, Dr.Sara Ahola Kohut Ph.D. C. Psych
---
12:00 - 1:00PM Networking Lunch (Meal Provided)
---
1:00 - 2:00PM Keynote Speech Dr. Lisa Coyne Ph.D
---
2:00 - 3:00PM ACT with Parents
Dr. Kenneth Fung MD FRCPC MSc, Dr. Julia Orkin MD, Kate Robson (Parent support) CCENT
---
3:00 - 3:30PM Facilitated Panel Discussion
Dr. Kenneth Fung MD FRCPC MSc, Dr. Julia Orkin MD & Kate Robson (Parent Support) CCENT
---
3:30 - 3:40PM Break
---
3:40 - 4:10PM Application to Practice
Dr. Sara Ahola Kohut Ph.D., C. Psych. & Dr. Joel Tourigny Ph.D, C.Psych
---
4:10 - 5:15PM Live Demo of ACT Group
Dr. Sheri Turrell Ph.D., C. Psych., Mary Bell MSW RSW
---
5:15 - 5:30PM Closing Remarks
Dr. Karen Leslie MD MEd FRCPC & Mary Bell MSW RSW
---
Guests & Presenters:













Kenneth Fung, MD FRCPC MSc FAPA FCPA is a Staff Psychiatrist and Clinical Director of the Asian Initiative in Mental Health Program at the Toronto Western Hospital, University Health Network. He is also Associate Professor with the Department of Psychiatry, University of Toronto. He completed a two-year fellowship in Cultural Psychiatry at the University of Toronto, and his Master thesis was on alexithymia among Chinese Canadians. His primary research, teaching, and clinical interests include both cultural psychiatry and psychotherapy. He is the Block Co-coordinator of the Cultural Psychiatry Core Seminars for psychiatry residents. He is the seminar co-lead and psychotherapy supervisor in Cognitive Behavioral Therapy (CBT) at the University Health Network, and teaches and conducts research in Acceptance and Commitment Therapy (ACT). He is involved in community-based research projects related to HIV, mental health stigma, and immigrant and refugee mental health. He is psychiatric consultant to the Hong Fook Mental Health Association and is involved in various mental health promotion and education projects as well as cultural competence training in the community. He offers consultations at Mon Sheong Scarborough Long-Term Care Centre. He is the President of the Society of the Study of Psychiatry and Culture and the Past Chair of the Transcultural Section of the Canadian Psychiatric Association. He is the past Chair and current Historian of the Federation of Chinese American and Chinese Canadian Medical Societies. He is the past Chair of the Ontario Chapter of the Association of Contextual Behavioral Science (ACBS) and was a member of the Diversity Committee of ACBS. He is a Fellow of the American Psychiatric Association, the Canadian Psychiatric Association, and Association of Contextual Behavioral Science (ACBS). He is co-recipient of the 2015 Social Responsibility Award from the University of Toronto Faculty of Medicine and is recipient of the 2016 American Psychiatric Association Foundation Award for Advancing Minority Health and the 2017 College of Physicians and Surgeons of Ontario Council Award. In 2018, he received The Psychotherapy Award for Academic Excellence from University of Toronto and the Canada 150 Medal.

Dr. Sheri Turrell Ph.D., C. Psych., is a Psychologist and ACBS Peer Reviewed ACT Trainer, who is most passionate about her work with Acceptance and Commitment Therapy with patients of all ages. She has conducted research studies to examine the effectiveness of ACT as a group-based therapy. Dr. Turrell is coauthor of two ACT books: "ACT for Adolescents: A Transdiagnostic Guide for Clinicians," and "The Mindfulness and Acceptance Workbook for Teen Anxiety."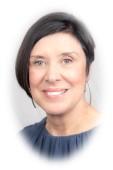 Mary Bell MSW RSW is a Social Worker in the Adolescent Medicine at SickKids. With Dr. Sheri Turrell, Ph. D., co-wrote the therapist manual "Act for Adolescents". She is also co-author of "The Mindfulness and Acceptance Workbook for Teen Anxiety". Mary has done training in ACT throughout the province and has co-presented on ACT at World Conferences of The Association for Contextual Behavioral Science. With Dr. Turrell, she implemented an ACT based treatment group for parents in the SickKids Adolescent Medicine Substance Abuse Program. She is currently leading the The ACT Alliance, a SickKids initiative to advance knowledge and practice skills in ACT.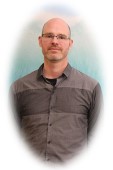 Dr. Joel Tourigny Ph.D, C.Psych., has focused his energy on working directly with children and youth for the last 25 years. Prior to beginning his graduate studies Dr. Tourigny worked as a child and youth counsellor in a variety of programs including youth outreach, youth corrections, alternative education, outward bound programs, and inpatient mental health facilities. Looking to engage more deeply with his clients he completed his Ph.D. in clinical psychology at the University of Saskatchewan in 2002 and his internship at the Alberta Children's Hospital in Calgary in 2003. As a practicing psychologist, Dr. Tourigny has spent time working in both mental health and pediatric environments across four provinces. Most recently he has been a staff member at Sick Kids Hospital in Toronto serving the aftercare oncology program. He remains focused on clinical work with children, youth, and adults, and he enjoys teaching opportunities when they arise.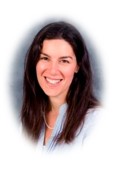 ​​​​Dr. Danielle Ruskin, PhD, C. Psych., is the Clinical and Health Psychologist in the Chronic Pain Clinic at The Hospital for Sick Children. Dr. Ruskin completed her Bachelor of Arts in Psychology from McGill University, her Masters in School and Child Clinical Psychology from the University of Toronto, and her PhD in Clinical Psychology at York University. At the Chronic Pain Clinic, Dr. Ruskin works with a team of inter-professional experts to help children reduce pain and get back to normal routines. Mindfulness and acceptance approaches, along with cognitive behavioral therapies, parenting therapies and behavioral strategies are used to teach children skills for managing pain and improving function.

Dr. Ruskin developed a personal interest in mindfulness while completing her graduate work in the United States. Currently, she holds several grants to examine the use of mindfulness approaches for adolescents with various health conditions (chronic pain, inflammatory bowel disease, and irritable bowel disease).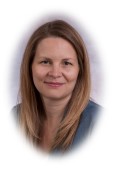 Dr. Sara Ahola Kohut. PhD, C. Psy., Sara Ahola Kohut is a clinical health psychologist with the Inflammatory Bowel Diseases Centre at the Hospital for Sick Children and associate scientist with the SickKids Research Institute. She also holds appointments within the Department of Psychiatry and Institutes for Medical Science at the University of Toronto. Clinically, Dr. Ahola Kohut works exclusively with children and adolescents living with chronic disease and their families. Her program of research focuses on building resilience in youth with chronic disease and covers two main foci: 1. building meaningful peer and social supports and 2. mindfulness-based approaches to living with chronic disease (exploring both mechanisms and interventions). Dr. Ahola Kohut's work also capitalizes on innovative approaches via the Internet to improve access to resources and interventions.
WHAT IS ACT?
Acceptance and Commitment therapy (ACT) is a "Third Wave" Cognitive Behavioural Therapy. It is a contemporary way of working in therapy with thoughts, feelings and other unwanted private experience using mindfulness. ACT has been shown to be effective for people dealing with a wide range of different mental health concerns. This treatment is transdiagnostic, meaning that it is useful for many mental health issues because it does not target the symptoms specifically.
Most Western mental health treatment models hold the assumption that a "normal, healthy" mind is free of suffering. "Third Wave" treatment models, and especially ACT, work instead from the assumption, informed by research and evolutionary science, that a "normal" mind is actually programmed in some ways that can cause us to suffer, so some of this suffering will be inevitable in life.
We all try to avoid experience that is unpleasant. However, the ACT explanation of human suffering is that suffering is actually caused by doing just this. Avoidance of unpleasant experience is our natural inclination, and is necessary for our survival. It works extremely well to make us responsive to signals of immediate danger. We would run if we heard someone shout "Fire!" However avoidance doesn't work so well for things we can't run from, like emotional distress or chronic pain. And when we are taking steps that are especially important and meaningful to us, we are likely to experience even more heightened anxiety and stress than usual because the stakes are higher for us. So we often suffer the most just when we are trying to do the things that are the most worthwhile.
This dilemma leaves us two choices: we can choose to do what's important to us and risk suffering, or not do it, and have less of the life we would truly want to have. Since some degree of this kind of suffering is inevitable, getting rid of symptoms is not actually the goal of ACT. Instead the goal is to live a fuller, richer life, more connected to what we truly value. Suffering, when understood in this way, can't be eradicated but can be experienced differently. In ACT this involves practicing mindfulness, bringing compassion to ourselves at those moments when our built-in tendency to avoid discomfort kicks in, then making space for the unwanted thoughts and feelings that are likely to show up while we do what is meaningful.
ACT encourages acceptance of unwanted inner experience, staying aware that it is normal. ACT offers a range of strategies that help us take a different perspective on it and work with it instead of fighting against it. ACT also encourages us to clarify our important values, making a commitment to move toward goals that are in the direction of values, in order to live the fullest, richest possible life.