Description

ACTia is pleased to host its Calgary social for our roughly 80 clean tech member organizations, key innovation ecosystem supporters & service providers, and other interested Albertans. Join us for a drink and open discussion about what you need from your industry association and how we can help each other put our businesses and our province on the global clean tech map.
This event occurs the last Wednesday of roughly every other month, at the Metropolitan on Stephen's Ave, in downtown Calgary. We typically have the semi-private area at the back.

Wed Sept 25: Special Guest: Robyn Auld (NSERC)

Robyn Auld is a Research and Innovation Development Officer for the Government of Canada, working for both the Natural Sciences and Engineering Research Council (NSERC) and the Office of Small and Medium Enterprises (OSME), part of Public Services and Procurement Canada (PSPC).
As a featured guest, Robyn will be sharing information on the new NSERC Alliance funding program and the DND IDEaS program. Alliance grants support research projects led by strong, complementary, collaborative teams that will generate new knowledge and accelerate the application of research results to create benefits for Canada. DND launched IDEaS last year with an investment of $1.6 billion over 20 years to boost Canada's current defence research and development. Applicants can include individuals, companies, academic institutions and others.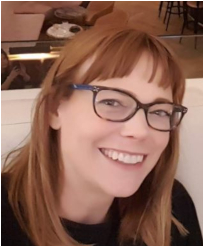 Printed colour copies of the AB Clean Tech Ecosystem Map will be available for everyone who registers!


Wednesday Nov 27: (ACTia Party - details tbd)
ACTia annual membership starts at only $150 for pre-revenue startups, and gets you into our events for free (or at a steep discount) often with a drink included. Learn more about the rates & benefits of ACTia membership here: https://www.actia.ca/membership

Sign up now for ACTia's newsletter to stay informed about upcoming clean tech events, conferences, trade missions, programs & services, innovation challenges, and funding opportunities.

For comments or questions, please contact info@actia.ca
To learn more about ACTia visit our website www.actia.ca