ACTia February 26th Events - IP Strategies (Members Only), ISC Plastic Challenge, Clean Tech Drinks

Wednesday, 26 February 2020 from 12:30 PM to 5:30 PM (MST)
Event Details
Members please click "Enter promotional code" button and enter the member only access code to be able to register for the IP Strategies Workshop and the 100% discounted Clean Tech Drinks ticket.
ACTia is hosting three back to back events on February 26th.
Please select the events you would like to attend in the ticket selection. 
---
IP Strategies for Cleantech Ventures (12:30pm-2:30pm)
(ACTia Members Only, reveal ticket type with the member access code)
Details of location will be sent in the "Registration Information" section of your confirmation email.
This session will introduce you to trademarks, patents, trade secrets, industrial designs and copyright, and explain how protecting intangible assets through formal IP rights can give you an advantage over the competition, and identify potential partners. You'll also learn common pitfalls and costly mistakes to avoid, how to develop an IP Strategy specific to your business, and budget, and CIPO's free resources available to startups and small businesses.
Event Agenda:
Introductions (5 min)

Presentation on IP Strategies by Marnie Fyten, Canadian Intellectual Property Office (45 min)

Q&A 15 min

Coffee 15 min

Discussion of Scenarios and Experience (John Goetz and Marnie Fyten, 'fireside Q&A', moderated by Jason Switzer, ACTia) 40 min
About your Facilitators: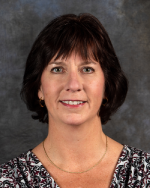 Marnie Fyten is an Edmonton-based IP Advisor with the Business Services Branch of the Canadian Intellectual Property Office (CIPO). She is responsible for delivering CIPO's IP awareness programs, tools and learning resources, to support innovative SMEs across the Prairies, and Northwest Territories.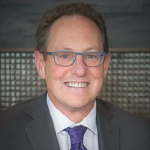 John Goetz is a principal at EnerNext Partners. John has extensive experience advising clients in the energy and cleantech sector. As a co-founder of EnerNext Partners, John brings his energy and cleantech experience and insights to these rapidly evolving and related areas of practice.
---
Seeking Innovative Solutions to Plastic Waste – ISC Plastics Challenge Launch (2:30-4:30pm) 
Location: Common Bond, 630 8 Ave SW #102, Calgary, AB T2P 1G6
Reducing plastic pollution is an international imperative. The Government of Canada is collaborating with small businesses to advance Canadian tech solutions, through the Innovative Solutions Canada (ISC) program. ISC operates two streams with a combined funding of over $140 million dedicated to Canadian innovators who want to start, grow, and get to market. Finalists can receive up to $1 million to develop a working prototype of their innovation. The Government of Canada may then act as a first customer, helping these small businesses commercialize their innovations, scale up their business and create cleantech jobs. Join ACTia and ISC on Wednesday February 26 to learn about the ISC program, the new Plastics challenges, and how Alberta's clean tech innovators can take advantage of this opportunity. Stick around after for ACTia's monthly clean tech networking event.
---
Clean Tech Drinks (4:00pm-5:30pm)
Location: Common Bond, 630 8 Ave SW #102, Calgary, AB T2P 1G6
ACTia is pleased to host its Calgary social for our roughly 80 clean tech member organizations, key innovation ecosystem supporters & service providers, and other interested Albertans. Join us for a drink and open discussion about what you need from your industry association and how we can help each other put our businesses and our province on the global clean tech map.
Topic of the evening - International Accelerator Programs: Experiences from ACTia Members

Speakers: 
Madison Savilow (Carbon Upcycling Technologies) - Repsol Accelerator, Spain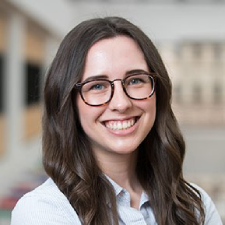 Madison's work in Carbon Upcycling Technologies focuses on business development and operations capacity. A large part of her work has been focused on the procurement and logistics of the scale-up for the Carbon XPRIZE.
Carbon Upcycling's work plan with Repsol is directly aligned with their scaleup, they are also engaging with Repsol to test and develop their plastic application with one of their subsidiaries, Dynasol.
 Sean Collins (Terrapin) - Tech Stars Accelerator, Norway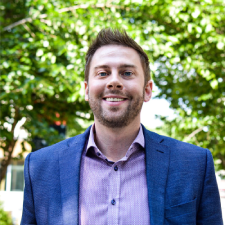 Terrapin is a scaleup that strives to unlock profitable industrial climate solutions. Currently, Terrapin does this by writing cheques for waste heat to power projects and going after the 290,000 petajoules of energy lost every year. 
Techstars Energy Accelerator in partnership with Equinor is a 13-week program for those working to disrupt the sectors of oil and gas, renewables, new business models, and digitalization. 10 startups are selected to engage with a global network and refine their solutions for the energy industry. 
Can't make it to this event? Find the dates to our next Clean Tech Drinks here
If you registered on the Clean Tech Drinks Eventbrite page, your registration is still valid. 
---
ACTia annual membership starts at only $150 for pre-revenue startups, and gets you into our events for free (or at a steep discount) often with a drink included.  Learn more about the rates & benefits of ACTia membership here:  https://www.actia.ca/membership

Sign up now for ACTia's newsletter to stay informed about upcoming clean tech events, conferences, trade missions, programs & services, innovation challenges, and funding opportunities.

If you're interested in being a speaker or sponsor of our Clean Tech Drinks events, or for general questions, please contact info@actia.ca 
To learn more about ACTia visit our website www.actia.ca
Have questions about ACTia February 26th Events - IP Strategies (Members Only), ISC Plastic Challenge, Clean Tech Drinks?
Contact ACTia
Save This Event
When & Where
630 8 AVE SW
102
Calgary, AB T2P 1G6
Canada

Wednesday, 26 February 2020 from 12:30 PM to 5:30 PM (MST)
Add to my calendar
Organizer
Founded in 2011, ACTia is the only, province-wide and industry-focused group working to support Albertans developing clean technology ("cleantech") — products and services that improve economic performance and reduce environmental footprint. 
ACTia is the leading voice for Alberta's cleantech sector; fostering local and global connections between technology developers, entrepreneurs, investors and customers; and is accelerating industry development. 
We ensure our members lead the way in clean technologies that will help sustain regional economic growth. ​