Description
JOIN OUR SOCIALS FOR FREE!
BYODog | Bring Your Own Dog! [ Optional ]


✺ Community + Movement + Technology ॐ
⁂ Monthly sold out events & pop-ups!
▵ Secret locations
@actifycity
BYOM | Bring Your Own Mat


The Lineup
♥
~ BFF Bring a fantastic friend!

~ SWEAT [ 2PM ] Workout, strengthen, and tone

~ STRETCH [ 3PM ] Restorative noise-isolated yoga

~ SYNC [ 4PM ] Shavasana noise-isolated guided meditation

~ SOCIAL & SHOP [ 4:20 - 6 PM ] Meet the friendliest people in our community during the vendor village shopping experience with @thewellnessmrkt

~ WORKSHOP [ 4:45PM ] Intention making bracelets

~ SHARE | Portions of tickets sold are donated
♥
All above times may slightly vary!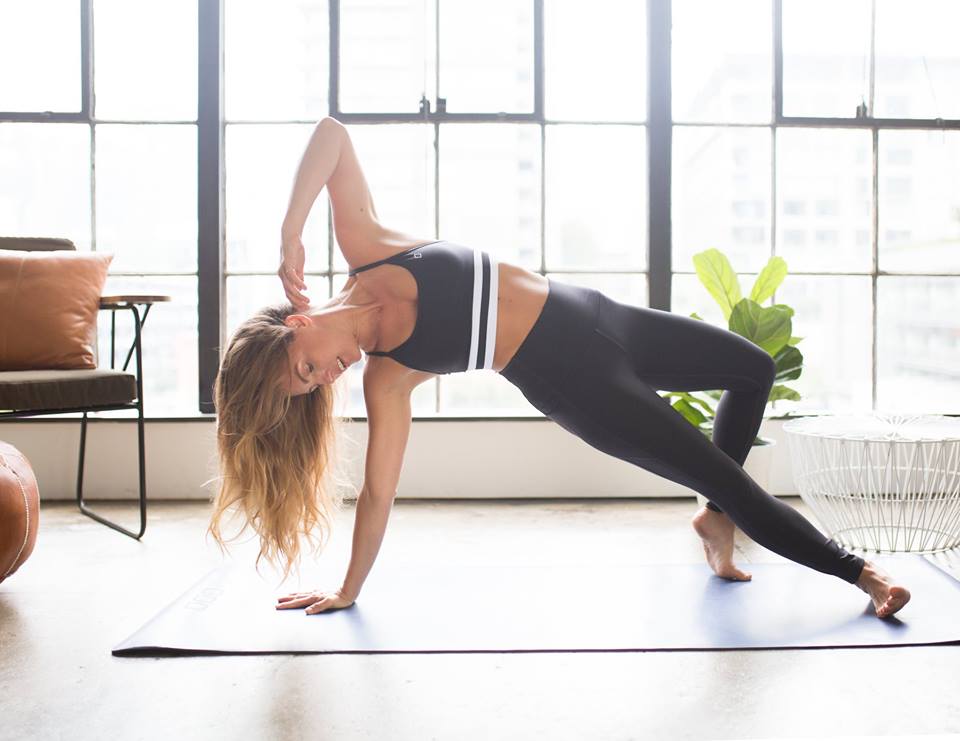 More Details
°
We're an inclusive community initiative building collaborative experiences, awesome workouts, and epic events.
°
FULL EXPERIENCE tickets include access to all portions of the event, our vendor village, games, shavasana massages, surprises and more! Not including workshops.
°
SWEAT workout to strengthen, and tone.
Start: 2:00 PM
Duration: 45 minutes
°
STRETCH restorative noise-isolated yoga with our @soundoffexperience headsets! Connect the breath to help improve balance, increase flexibility and mobility in a dog friendly environment. Optional to Bring Your Own Dog to join the fun.
Start: 3:00 PM
Duration: 60 minutes
°
SYNC through a shavasana noise-isolated guided meditation with our @soundoffexperience headsets, while receiving 3-5 minutes relaxation massages & hands-on reiki.
Start: 4:00 PM
Duration: 20 minutes
°
SOCIAL & SHOP celebration to meet the friendliest people in our community and to snag some treats, health juices, special prizes, and games! Meet some of the friendliest instructors and studio owners in our communities. In collaboration with @thewellnessmrkt, Toronto's newest well-being and natural therapies experiences! Providing engaging spaces where health-conscious individuals can come together to connect, be educated and get inspired.
Start: After SYNC
Duration: Until closing time
°
WORKSHOP
(1) 4:45PM | Intention making bracelets! Brittney, the owner of @aiyanajewelry is joining ActifyTO by providing an interactive, fun and engaging workshop as she guides others through creating your own personalized, One-Of-A-Kind Intention Bracelet. Aiyana is an Intentional Living Lifestyle Brand Inspired to provide others with Hope, Courage, and Strength on their journey no matter what life may present. Brittney, the owner of Aiyana began making jewelry during the most challenging time in her life. Making jewelry became a therapeutic practice as she worked alongside well known Neuroscientists and Professionals. She quickly began to witness and experience the power of Intention in her own healing journey and recovery, and is now so excited to share it with others. Brittney will be joining Actifycity and The Wellness Market providing an interactive, fun and engaging Workshop as she guides others through creating their own personalized, One-Of-A-Kind Intention Bracelet. Following, Brittney will be guiding everyone through a powerful neuroplasiticty based meditation while engaging all senses. Brittney will also be guiding others through a fun exercise created to help others form and reorganize synaptic connections to work in alignment with your intentions, goals and desires. All materials will be provided.
Start: After SYNC
Duration: Until closing time
°
All above times may slightly vary!
°
LOCATION
We create memorable experiences in secret downtown locations such as parks, rooftops, studios, gyms or venues. Depending on the city, the secret location will ONLY be revealed to ticket holders 4 hours prior to the meet-up so keep an eye out for emails, posts, stories and/or texts!

Movement: All workouts are a surprise!
B.Y.O.M | Just bring your own yoga mat, bedtime sheets and we'll do the rest.
Levels | All ability levels are welcome.
°
NON PROFIT | CHARITIES | VOLUNTEERS
$5 - $10 will be donated. We take that role very seriously and are very humbled to have been able to support great organizations in our communities.

@bootcampsforchange
Our goal is to create accessible fitness initiatives to everyone, we believe access to fitness can be life-changing and transformative. We facilitate weekly in-shelter fitness programs for homeless youth (16-24) and are based in the GTA, but are excited about our expansion into new cities as we extend our reach nationwide. Our goal is to empower youth through fitness and provide them with a transferable skillset that they can use in seeking employment.

@warrior.yoga
With your support, we pay our teachers to plan and guide our students through a yoga and mediation program which will give them lasting skills to reach a transformationally peaceful state of mind on their own

@ActifyTOvolunteers
We take that role very seriously and are very humbled to have been able to curate great experiences for our communities.



---
WAIVER & LIABILITY
Registrants, Attendees and Readers of ActifyCity™ (hereby referred to as "Participants") of ActifyCity™ must comprehend that serious risks may be associated with physical activity of any kind including any variety of yoga, meditation, dance, pilates, crossfit, any type of physical exercise, breath work practice and participation in yoga/fitness related activities, including body massage and/or touch, Concert, Yoga Dance / dog yoga and/or any kind of activity (leashed or unleashed) / Rave attendance and participation. Participants must acknowledge such potential risks may be minor or serious and participants must attend all sessions and/or activities accepting and assuming the inherent risks associated with their participation in any activities of ActifyCity™. ActifyCity™ or its founders, employees, affiliates, associates, members, and/or volunteers, are NOT responsible for any injury, including death, to any person participating in ActifyCity™. In consideration of my acceptance and my participation in ActifyCity™, I hereby release and covenant not to sue ActifyCity™, or its founders, for any and all present and future claims resulting from ordinary negligence and inherent risk during ActifyCity™ including but not limited to, any loss, injury, damage, or liability sustained by me. Please be aware that by entering this area, you consent to your voice, name, and/or likeness being used, without compensation, in films, pictures, and tapes for exploitation in any and all media, whether now known or hereafter devised, for eternity, and you release ActifyCity™, its successors, assigns and licensee from any liability whatsoever of any nature. Do not enter this area if you do not wish to be subject to the foregoing.

I have read the above release and waiver of liability and fully understand its contents. By purchasing this ticket, at the location, or via any other outlet, I voluntarily agree to the terms and conditions stated above.
--
We hope you can make it!
Cheers,
ActifyCity™
ARRIVAL
Please arrive 15-30 minutes prior to class.
FAQs
Will the headphones fall off during my class?
Our initial concern was the movement of the headphones during class. Great news! They don't move even in when you're upside down.
What can I bring into the event?
Good vibes and a yoga mat
How can I contact the organizer with any questions?
actifycity@gmail.com
What's the refund policy?
No refund.