Description
FITNESS - FOOD - MASSAGE - LIVE ART
DO NOT MISS OUT ON OUR AMAZING COMMUNITY EVENT! BUY TICKETS NOW BEFORE OUR NOISE-ISOLATED CLASSES SELL OUT!
NEW approach to fitness classes! See local artists, enjoy noise-isolated classes, and indulge at the food vendor village.
Ticket holders will immerse themselves in the beauty and motion of physical exercise with a pair of wireless noise isolating LED headphones.
Each session will consist of 2-3 instructors teaching separate classes on different channels. For the first time, attendees will have the power to choose between different experiences!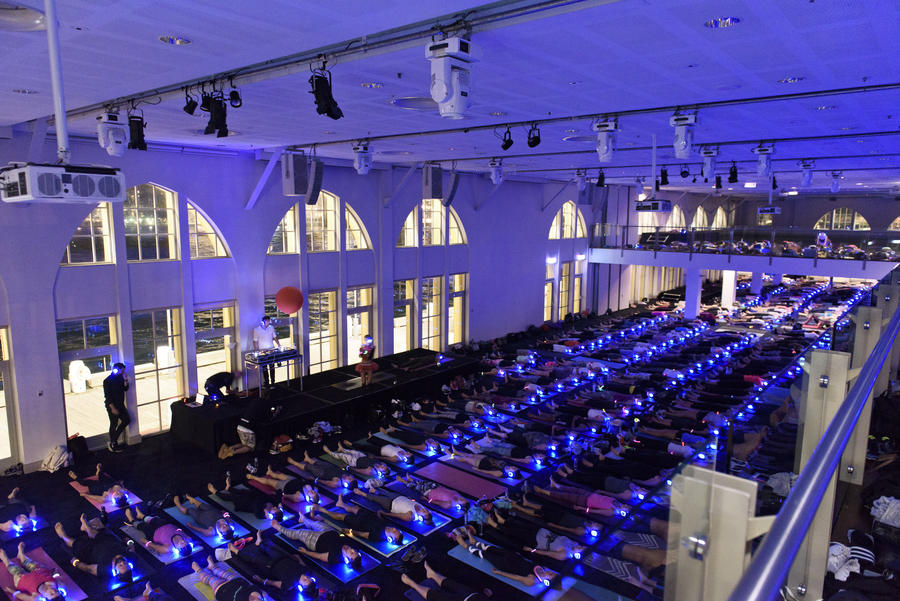 We're all familiar with the distractions that come with the student that arrives late, slams the door, knocks over a water bottle interrupting the grounding portion of the class.
Our noise-isolating LED headsets amplify sound audible to each attendee while eliminating all external distractions. Each headphone has access to 3 channels. Channel 1 illuminates blue, 2 red, and 3 green.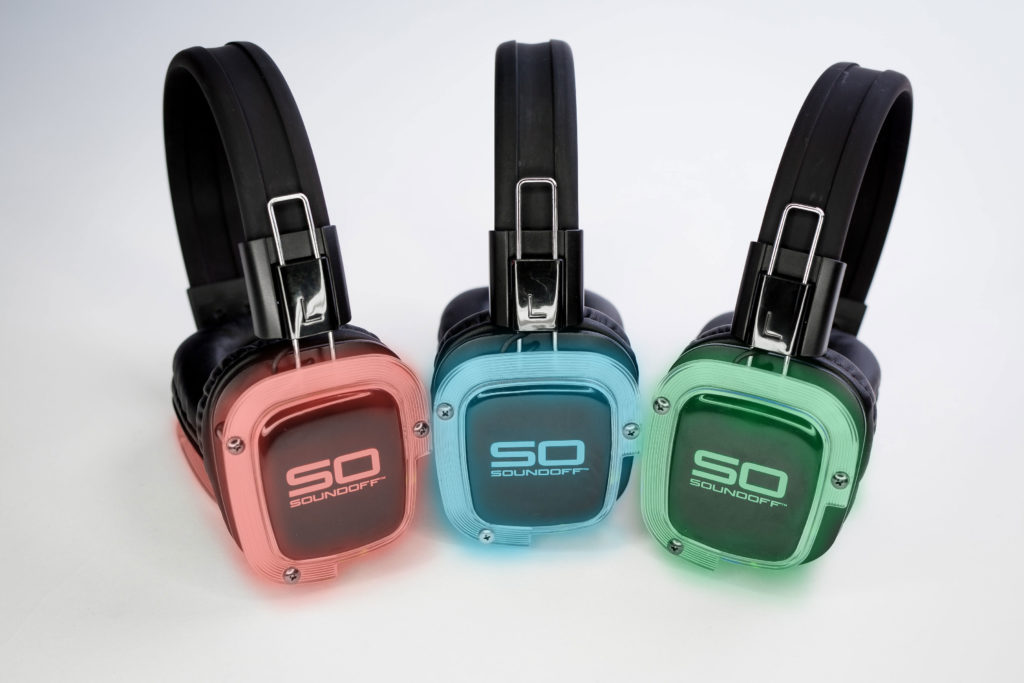 By using a switch on the headphone, you will have complete control over your experience as you can navigate between instructor BLUE from studio A or instructor GREEN from studio B. This is an opportunity for participants to explore and discover instructors from studios you've been anxious to visit.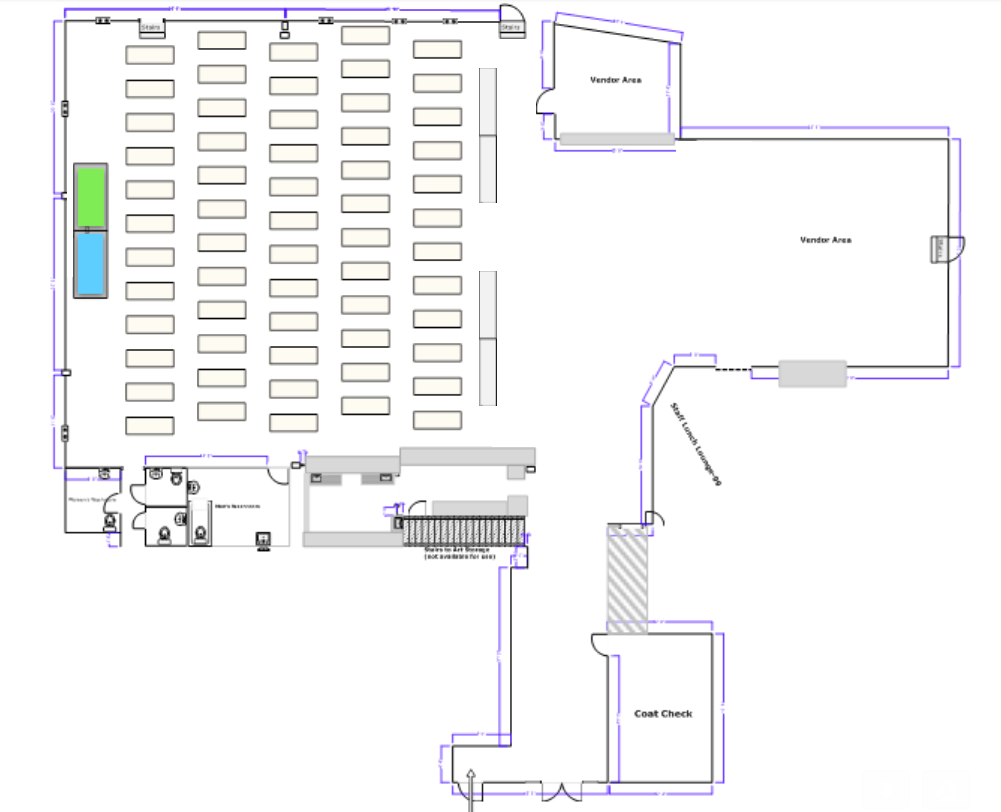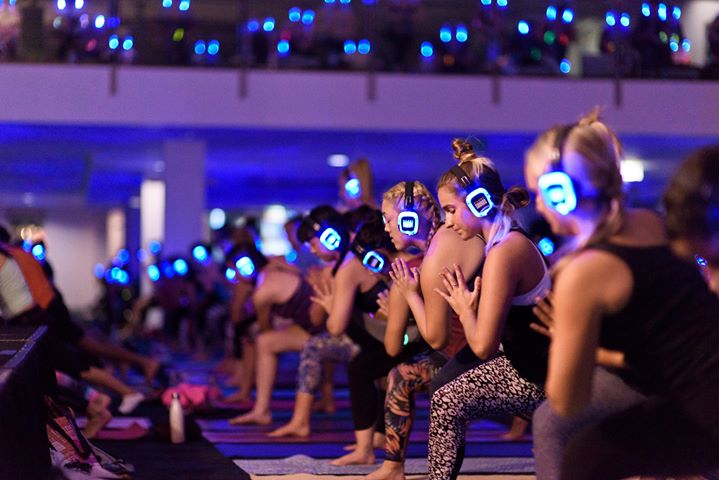 Purcharse additional items such as yoga mat rentals, water bottles and massages at the end of the checkout process.

At the end of the class, the vendors and art show awaits students with refreshments, snacks, and artistry.
MAXIMUM HEART RATE
LOW: 40-54% (L) MODERATE: 55-69% (M) HIGH: 70% + (H)
MYSTERY STUDIO LINE-UP
Let yourself escape in the mystery studio line-up that promises a day of unforgettable experiences.
SCHEDULE
12:00 PM M - H
Yoga | Pilates
2:00 PM M - M
@thefreedomfactorytoronto Yoga | @karinaveexo Yoga
@thefreedomfactorytoronto Shavasana Guided Meditation
4:00 PM M - L
HITT | Bootcamp
6:00 PM H - M

@actifycity Yoga | @wanderfulsoul Yoga
SOUNDOFF™
Sound Off Experierience noise-isolating LED headsets make amplified sound audible to each attendee while eliminating all external distractions.
LOCAL DONATIONS & COMMUNITY SUPPORT
During ActifyTO, we are providing providing a lot of local donations. A portion of every ticket purchased on one of the links below will raise money for that business, non-profit organization, school, or charity. Share the links on your blogs, website, social media and email list!
The Canadian Breast Cancer Foundation unique link page:
https://www.eventbrite.com/e/actifyto-wwwactifycitycom-tickets-43513981490?aff=TheCanadianBreastCancerFoundation&afu=250978434586
The Centre for Mindfulness Studies unique link page:
https://www.eventbrite.ca/e/actifyto-wwwactifycitycom-tickets-43513981490?aff=TheCentreforMindfulnessStudies&afu=250978434586
Sutherland-Chan Class of 2018 Graduation unique link page:
https://www.eventbrite.ca/e/actifyto-wwwactifycitycom-tickets-43513981490?aff=SutherlandChanGrad2018&afu=250137482844
ARTISTS
All of the artists have been provided by The Freedom Factory Toronto. As we feature local artists, we are supporting all of our respective creative freedom. Giving the artists space to create and exhibit their art and engage with the community inspires the attendees to support these artists.
https://www.thefreedomfactorytoronto.com/
https://www.actifycity.com/artists-application
VENDORS
From their favourite local coffee shop, to the always reliable neighbourhood store, Canadians are passionate about small and local businesses.
https://www.actifycity.com/exhibitor-application
FOOD & EXHIBITORS
We always invite local food businesses to share their delicious treats with you. It provides our community with the freshest gold standard of local food and products while building character specific to that region.
https://www.actifycity.com/exhibitor-application
SPONSORS
There are many ways to be a sponsor of the event. We are happy to customize levels and benefits of any sponsorship opportunity. Already have something in mind? Let us know.
https://www.actifycity.com/sponsorship-application
VOLUNTEER
Get involved! Visit actifycity.com and take a look at all of our options.
https://www.actifycity.com/volunteer/
BYOM
Bring your own mat, blanket, belt, blocks and whatever other props you might normally use for any fitness class.
ADDITIONAL ITEMS
Yoga Mat Rental: $1
Water Bottle: $1
Post Session / Shavasana Massage: $10 - $25
VENUE
Each hand picked site is transformed into unique spaces designed to empower entrepreneurs, wellness and fitness businesses in distinctive venues.
Throughout the years, 99 Sudbury has gone through many changes. Widely recognized as home to a restored glass factory, critically acclaimed restaurants, and Studio 99 Film Studios The most recent ventures, a fitness club and an event space, have grown magnificently over the years and 99 Sudbury has had the pleasure of welcoming guests like Google, Facebook, Lady Gaga, Benicio Del Toro, J Cole, Mustang, Q-Tip and Valentino.
ARRIVAL
Please arrive 15-30 minutes prior to class.
REFUND POLICY
No refunds.
TICKETS
Space is limited so secure your ticket early.
WAIVER & LIABILITY
Registrants, Attendees and Readers of ActifyCity™ (hereby referred to as "Participants") of ActifyCity™ must comprehend that serious risks may be associated with physical activity of any kind including any variety of yoga, meditation, dance, pilates, crossfit, any type of physical exercise, breath work practice and participation in yoga/fitness related activities, including Concert, Yoga Dance / Rave attendance and participation. Participants must acknowledge such potential risks may be minor or serious and participants must attend all sessions and/or activities accepting and assuming the inherent risks associated with their participation in any activities of ActifyCity™. ActifyCity™ or its founders, employees, affiliates, associates, members, and/or volunteers, are NOT responsible for any injury, including death, to any person participating in ActifyCity™. In consideration of my acceptance and my participation in ActifyCity™, I hereby release and covenant not to sue ActifyCity™, or its founders, for any and all present and future claims resulting from ordinary negligence and inherent risk during ActifyCity™ including but not limited to, any loss, injury, damage, or liability sustained by me. Please be aware that by entering this area, you consent to your voice, name, and/or likeness being used, without compensation, in films, pictures, and tapes for exploitation in any and all media, whether now known or hereafter devised, for eternity, and you release ActifyCity™, its successors, assigns and licensee from any liability whatsoever of any nature. Do not enter this area if you do not wish to be subject to the foregoing.
I have read the above release and waiver of liability and fully understand its contents. By purchasing this ticket, at the location, or via any other outlet, I voluntarily agree to the terms and conditions stated above.
We hope you can make it!
Cheers,
ActifyCity™
FAQs
Will the headphones fall off during my class?
Our initial concern was the movement of the headphones during class. Great news! They don't move even in when you're upside down.
What are my transportation options for getting to the event?
TTC Streetcars
501 / 504 / 514
What are my parking options at the the event?
Parking available on the street.
Underground garage under the 36 Lisgar Street.
What can I bring into the event?
BYOM.
How can I contact the organizer with any questions?
actifycity@gmail.com
What's the refund policy?
No refund.