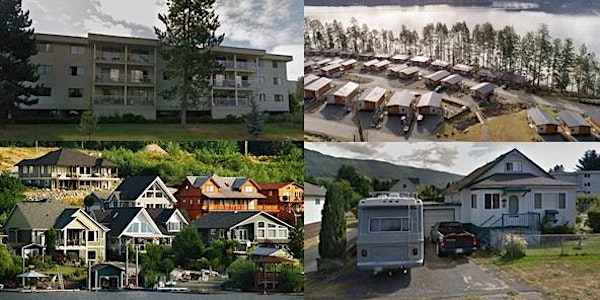 Action Planning for Attainable Housing in Lake Cowichan & Cowichan Region
Location
Riverside Inn
56 North Shore Drive
Lake Cowichan, BC V0R 2G0
Canada
Description
You're invited to an action packed workshop aimed at moving the dial on affordable housing in the Cowichan Lake area and throughout the Cowichan Region.
Throughout the later half of 2018, the Cowichan Housing Association and Social Planning Cowichan have been conducting housing research, consultations and interviews to develop a Regional Attainable Housing Strategy. With community partners at the Cowichan Lake Community Services, the purpose of this session, is to present what has been learned and invite your input into developing an action plan.
We will also hear from the Cowichan Lake Elder Care Society about a local senior's housing project in the works. Presenters Wayne Stinchcombe, Don Beldessi and Bob Day will speak about how the process has gone so far from the idea stage to the success of now being gifted land with an offer of another leading to a down payment on the new facility and next steps!
Our agenda will include:
Welcome & Introductions

A Background and Update on the Attainable Housing Strategy

Guest Speaker Presentation & Questions

World Cafe housing action planning

Closing Remarks & Next Steps
Please feel free to invite anyone who may be interested in attending this event. All are welcome!
For more information, please contact Rosalie at rosaliespcowichan@gmail.com or at 250-597-0172 ext. 109.
We hope to see you on February 21st!