About this Event
Acts 29 Canada is proud to announce our first national conference happening May 12-13, 2020. As many of you know, Acts 29 Canada has been steadily growing as a network since 2017 and we cannot wait to gather together with brothers and sisters from across our nation that share the same passion for Jesus and for church planting!
Acts 29 Canada est fier d'annoncer que sa première conférence nationale aura lieu du 12 au 13 mai 2020. Comme beaucoup d'entre vous le savent, Acts 29 Canada est en croissance constante en tant que réseau depuis 2017 et nous avons hâte de nous réunir avec nos frères et sœurs à travers le pays qui partage la même passion pour Jésus et l'implantation d'églises!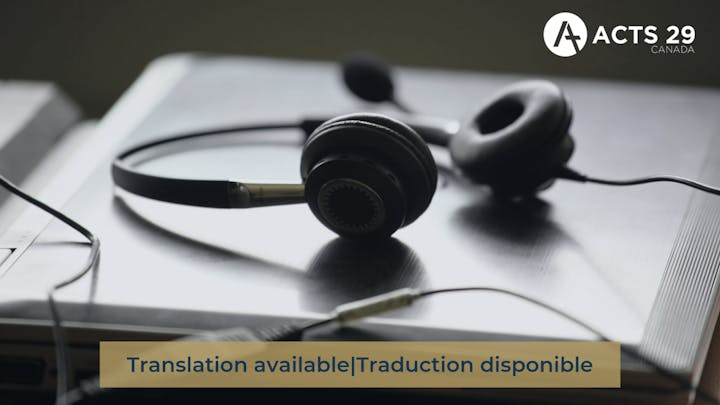 Acts 29 Canada is bilingual network desiring to serve both the English and French speaking peoples of our nation. There will be keynote speakers in both languages and translation via personal headphones and devices (phone,tablet, laptop) will be available.
Acts 29 Canada est un réseau bilingue désirant servir les peuples anglophones et francophones de notre pays. Il y aura des conférenciers dans les deux langues et une traduction via des écouteurs personnel et des appareils (téléphone, tablette, ordinateur portable) sera disponible.