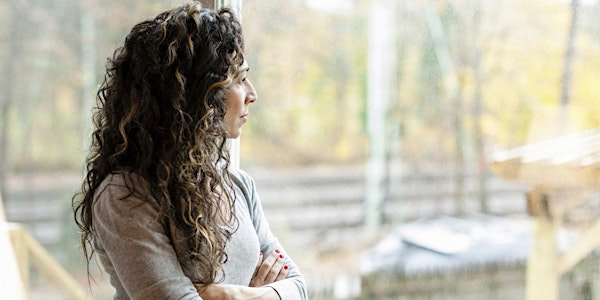 Actualizing Your Potential - Leadership Training
Refund Policy
Refunds up to 30 days before event
Description
WIL Actualizing Potential 2019
If you are an emerging leader or a seasoned one looking for a more conscious way to lead – this popular unique interactive program is for you!
Prepared specially for the WIL members across Canada and held since 2016, this program is hosted by professional leadership coaches, Tricia Ryan, MBA, and Elena Khomenko, ACC, and covers the most important skills critical for self-leadership and leading others. Participants get a Program Workbook.
The Program:
ü Live webinars – 6 one-hour live video sessions over 6 weeks
ü Personal assessment to focus your development
ü Your personal copy of Actualizing Potential Workbook to track your progress
ü Learning community of leaders across Canada and beyond
ü 2 hours of individual coaching with the program coaches
We will discuss setting and achieving goals, overcoming barriers to change, leveraging various communications styles, dealing with conflict, and other popular leadership topics.
The highly interactive program will help the participants to uncover and leverage their strengths, learn from our VIP speakers, share and build their learning as part of our exclusive online learning community.
Only 18 places for this cohort – Register before March 1, 2019
PROGRAM LOGISTICS
A multi-step program content was designed to include exercises, speakers, interactive Q&A
Date and time: 8:00 PM EST, every tuesday.
Time commitment: prepare to invest enough time to attend monthly live sessions, follow up on homework, interact with fellow classmates, read materials, and participate in assessments and coaching sessions.
Cost: CAD $500.00 per person, including live sessions, personal assessment, access to video recordings and seminar material, personal learning workbook, and two 1-hour individual coaching sessions
Program Overview and Sessions Schedule
March 5, 2019, 8:00 PM EST, Discover Your Inner Leader–Finding Your Why? This workshop focuses on the importance of purpose with experiential exercises and teamwork to help you define your WHY. This workshop also focuses on the 7 steps to goal setting and how a vision plays a key role in everything you do.
March 12, 2019, 8:00 PM EST Discover Your Values – What Are Your Values & How Do You Use Them. In this session you will identify your values and construct a value system that you can apply to all areas of your leadership.
March 19, 2019, 8:00 PM EST The Art and Discipline of Change. Learn about habit loops, how to change habits and the tools for accountability and lasting change. We will also discuss the differences in reaction to change and various approaches how to steward change in teams.
March 26, 2019, 8:00 PM EST Authentic Communication - Understanding and Using Communication Styles. In this program you will learn how to understand communication styles, recognize communication toxins, and select accountability practices as an antidote for poor communication.
April 2, 2019, 8:00 PM EST Authentic Conflict – The Truth About Conflict and How to use it as a Leader. In this program you will learn about the role of conflict and its impact on people, organizations and results. Also, you will practice several approaches to using conflict for building stronger cooperation.
April 9, 2019, 8:00 PM EST The Key to Learning and Growth – Embracing Failure and Emotions. In this program you will come to recognize the barriers to learning and start connecting the tools we learn in the program to the needs for learning and developing yourself and your team. We will learn about the role of emotions in leading self and connecting to others. We will practice using tools to accessing emotions and build structures leveraging emotions in leading and developing self and others.
Tricia Ryan is a recognized strategic planning expert and business coach. Adept in driving sales, expansion and profitability in start-up, turnaround and growth environments in both domestic and international markets. She is a consistent peak performer and visionary coach with advanced skills in strategic and market research planning, resource allocation and management, business development and launch. Solid business acumen combines with particularly strong relationship management and talent for revitalizing, building and developing teams that achieve impressive revenue gains within highly competitive and regulated markets. Her expertise also extends as a keynote speaker and as a resource for an expansive number of nationally and internationally significant periodicals, online journals, television programs and radio shows (including CBC, Huffington Post, Financial Post, Toronto Star, Gluten-Free Retailer, Grocery Business, Pharmacy Business etc.). In the community, Tricia is dedicated to professional development and children's issues. Her goals include progressive leadership, mentoring and giving back. She has been a member of IABC, CAPRA, CCTFA, AMA, Coaching Canada, MRIA and Dietitians of Canada. Her credentials include: Bachelor Degrees in both Arts and Science, an MBA in Marketing and Business, and she completed her internship as a registered dietitian. She is a certified Focal Point Business Coach, as well she has trained as a coach and facilitator with Stephen Covey, The Ford Institute, Lego Serious Play and The Creative Problem Solving Institute. Tricia's influential leadership style promotes collaboration and high performance in cross-functional teams. She has a passion for challenging assignments and sourcing original approaches to uncover "win- win" possibilities. With a clear desire to make things happen she is valued for her well-developed analytical business perspective and drive for business success.
Elena Khomenko, MBA, ACC, a certified professional coach and the human development expert, has over 15 years of experience in leading multi-cultural teams in Fortune 500 companies. Elena works with leaders in all areas of life who build successful careers, continue to work on themselves, and inspire others by giving them space for growth. Her executive coaching clients are female executives and young leaders from global Consumer Goods, Manufacturing, and Professional Services organizations. She supported new managers and leadership teams of several non-profit organizations in Canada and the US. Elena's doctoral research focuses on organizational learning and cross-cultural leadership.