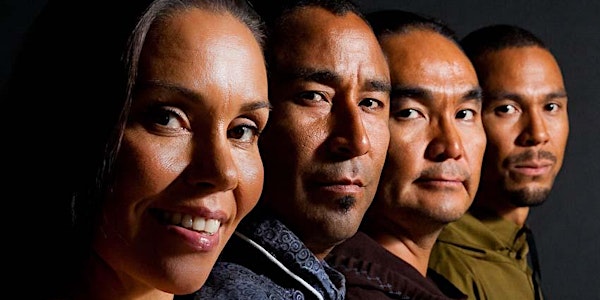 Adäka Cultural Festival: Pamyua
When and where
Location
Kwanlin Dün Cultural Centre 1171 Front Street Whitehorse, Yukon Y1A 0G9 Canada
Description
Openers: Dakhkà Khwàan Dancers
Traditional/Contemporary Yu'pik Music
Pamyua showcases Inuit culture through music and dance performance. The show is a platform to share Indigenous knowledge and history. Their style derives from traditional melodies reinterpreted with contemporary vocalization and instrumentation. Often described as "Inuit Soul Music", Pamyua has discovered their own genre.
The members are proud to represent Indigenous culture. The group believes unity is possible through music and dance and the members interpret Inuit traditions masterfully with joy and sincerity. The response to this message is tremendous as the group is a symbol of pride for Alaska's Indigenous people and to all who see them perform.
Check out their website at http://www.pamyua.com/
Tickets available online or at the door.
$25 for Adults | $15 for Elders & Youth | Free Admission for Kids Under 12