Event Information
Refund Policy
Refunds up to 7 days before event
Description
1st Annual White Lake Family Ice Fishing Tournament Presented by Garmin
This year Adam's Outfitting and Cedar Cove Resort will be teaming up with the Heart and Stroke Foundation for White Lakes 1st annual family ice fishing tournament!
Family fun for all.. Ice fishing, skating rink, snowman competition, tobaggoning, silent auction, on site restaurant.
Fantastic Prizes to be won including Garmin Panoptix Ice Kit value of $2349.99 CAD & Garmin Striker Plus 5 Ice Kit value of $519.99 CAD
1st and 2nd prize for longest Walleye, 1st and 2nd prize for longest Pike and receive a raffle ticket for every Perch caught!
No fishing licence required
Pre event fun- Create your own ice fishing rod:http://www.instructables.com/id/Ice-Fishing-Pole/
Cost:
Pre event-$10 per child, $15 per adult (18+), $40 per family (based on family of 4).
Day of event ticket-$15 per child $20 per adult, $45 per family (This fee included 1 fishing hole each, 1 extra hole can be purchased- fishing rods are not included).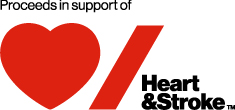 ™The heart and / Icon and the Heart&Stroke word mark are trademarks of the Heart and Stroke Foundation of Canada used under license.
(1 Available), Pike Sponsor: $500.00 (5 Available)
Perch Sponsor: $100.00 (Unlimted)
Thank you to our current Perch Sponsors: Canadian Tire Arnprior, Mulvihill Insurance, Giant Tiger Arnprior, Al's corner store, CIBC Arnprior, White Lake general store, White Lake Marina,Ottawa valley finishing,Gilks signs, Cedar Cove Resort, Adam's Outfitters
For Sponsorship Opportunities or Prize donations please contact Julie Clement at (613) 727-5060
Julie.clement@heartandstroke.ca
Rules:
1.This is a Catch and release tournament only! Every participant must bring their own cooler. Fish will be placed one fish at a time in a cooler, then walked to the designated measuring station. Fish will not count if it is dead, frozen, or not fit to be released as deemed by the tournament marshal
2. Eligible Species: Northern Pike, Yellow Pickerel (Walleye) and Perch, BASS IS NOT IN SEASON
3. Prizes will be awarded for 1st and 2nd longest pike, 1st and 2nd longest yellow pickerel (walleye) and 1 mystery length on 1 of the eligible species. All species are measured in length, not weight.In the event of a tie, prize will be awarded in regard to the fish that was weighed in first. For every perch caught 1 ticket (maximum of 10) will be awarded. Each ticket will make you eligible for one of many door prizes at the end of the tournament. Prize amount based on the total participants registered. All participants receive one ticket at registration.
4. All ice fishing holes will be drilled in a designated fishing area. Participants receive 1, 8inch hole with their entry fee. ONLY ONE ROD CAN BE USED AT A TIME. No more than 2 holes can be purchased, PARTICIPANT CANNOT DRILL THEIR OWN HOLES. Once the participant has received their designated holes, those are their holes for the entire day. You will be given a number at registration that will correspond with the numbered hole in the designated fishing area.
5. Portable ice huts are aloud, but holes will not be reconfigured to fit your hut
6. Patrons from Adams Outfitting renting Ice Huts or Bungalows will be allowed to participate from their huts if registered
7. Use of Underwater Cameras, Sonars, Vexilars, Graphs are allowed
8. You cannot leave your hole unattended, participant can be disqualified if he or she is more than 50ft away from their hole if their line is still in the water.
9. Live Bait is permitted, and will be available on site for purchase from Adam's Outfitting
10. No motorized vehicles on the ice, participants must walk.
11. Any participants caught sharing fish or cheating in any way can be disqualified at the discretion of the tournament marshal with no refund of entry fee
12. Tournament marshal reserves all rights to check coolers, ice huts, portable ice huts and bait buckets on a regular basics.
13. You are responsible for your actions and safety at all times, before, during or after the tournament
14. Garbage cans will be placed around the designated fishing area please use them! You could be denied entry in following years if your designated area if left a mess when you leave.
15. Participants are required to park in the designated areas, not on the ice.
16. Tournament marshal reserves the right to cancel the event due to poor weather or ice conditions.
17. By entering the tournament all participants agree on the understanding the tournament rules and regulations.
18. Have fun!!
Presenting Sponsor:

For more information please contact Adam Pugh (613)724-0865 adampugh4@gmail.com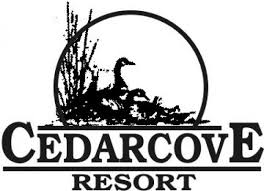 Date and Time
Location
Cedar Cove Resort/Adam's Outfitting
Cedar Cove Road
White Lake, ON-Ontario K0A 3L0
Canada
Refund Policy
Refunds up to 7 days before event