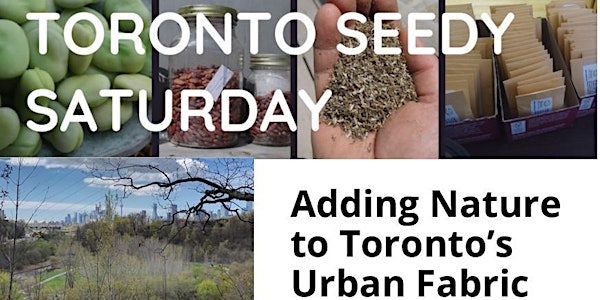 Adding Nature to Toronto's Urban Fabric
Learn how natural landscapes can be created in the city to combat climate change and increase access to green space.
When and where
Date and time
Tue, Mar 8, 2022 4:00 PM - 5:30 PM PST
About this event
Nature is not a frill for any rapidly growing 21st century city. Natural lands buffer our cities against flooding, heat, and air pollution. Join to hear how natural landscapes can be both preserved and added into Toronto's development, and how they benefit our environment and wellbeing, in terms of climate change, biodiversity, and physical and mental health.
Toronto's remarkable bird biodiversity is also highlighted - Toronto is not just a random spot on the landscape, but actually vital habitat for hundreds of species of birds.
The talk illustrates how we can preserve, restore, and create more natural spaces, showcasing both successes like the Brickworks and the Meadoway, and creative new approaches that Toronto could be exploring.
Ellen Schwartzel, the president of the Toronto Field Naturalists, will give the talk.
Presentation length: ~35 minutes, with discussion following.
About Toronto Field Naturalists:
Toronto Field Naturalists connect people with nature in the Toronto area. We help people understand, enjoy, and protect Toronto's green spaces and the species that inhabit them. We have been offering guided walks, lectures, stewardship and citizen science initiatives since 1923. We also own and manage several nature reserves.
See more gardening webinars and Q&A sessions at www.seedysaturdays/toronto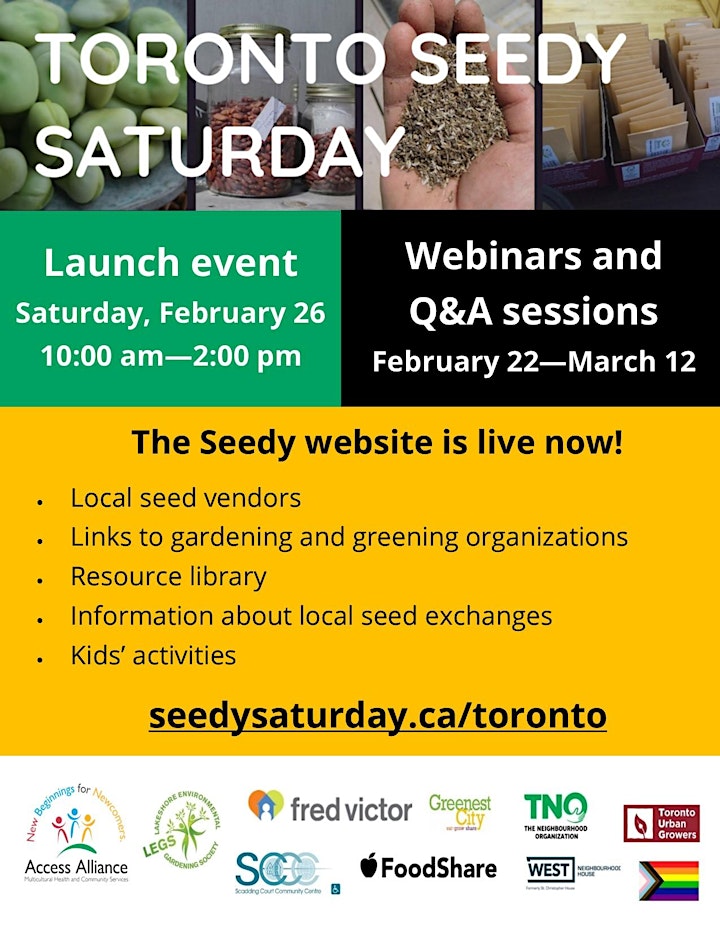 About the organizer
Toronto Urban Growers is a diverse network of individuals and organizations committed to scaling up urban agriculture in the city. We are a member based network of urban farmers, gardeners, businesses, organizations, institutions and networks that aims to increase availability of healthy, organic and sustainable food grown, processed and sold in Toronto.
www.torontourbangrowers.org