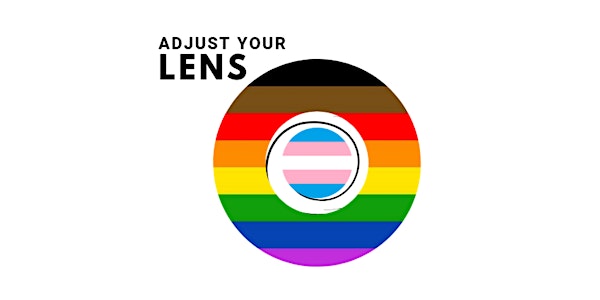 Adjust Your Lens III
A full day conference on 2SLGBTQ+ Inclusion for Service Providers in Peel.
When and where
Location
William Osler Health System Foundation 20 Lynch Street Brampton, ON L6W 2Z8 Canada
About this event
Please Note: Tickets will not be available at the Door. Registration will close on Thursday, October 31st 2019 at 4:00 PM EST.
You are formally invited to attend our Third annual 2SLGBTQ+ Inclusion Leadership Dialogue for Service Providers in Peel.
Communities and organizations have been collaborating in Peel to stand up for marginalized communities and provide leadership on many social justice issues. In 2017, the 2SLGBTQ+ Collaborative of Peel was formed to address the non-profit sectorial gaps in order to improve inclusion in workplaces and encourage compassionate service provision. Adjust Your Lens Forum is a space for productive dialogues. We want to continue to build on our past successes from Adjusting the Lens I & II to further engage service providers.
Come join us this year in paving ways to an inclusive and accessible Peel region.
Audience: Service Providers in the Health, Social and Settlement Sectors in Peel and Neighboring Regions. We invite communities to participate in our event as well.
Goals:
1. To inform the local context around the protective and risk factors of queer and trans health i.e.; experiences of coming out, navigating community and service provider dynamics
2. Discuss potential strategies to support 2SLGBTQ+ Communities from an intersectional lens while considering harm reduction strategies such as U=U, PrEP/PEP etc.
3. Identify and appraise strategies with local stakeholders to build momentum on the 2SLGBTQ+ collaborative and the community virtual hub "Rainbow Salad"
Attendance of Emergency Personnel
In light of community consultations and incidents that have taken place in Peel and surrounding jurisdictions, we ask that emergency services personnel participating in the conference for learning and capacity building attend in non-uniform and not bear arms. We center our work around the experiences of Indigenous, trans, newcomer, and racialized communities that are disproportionately marginalized by our systems. We aim to prioritize their needs in creating a learning environment that is safer. However should an emergency arise, in accordance with organizational policies we will be required to call on emergency services.
Community voices
We recognize the need to have community members present to have a productive dialogue. Community members will be able to register free of cost. We will also provide accommodations for transportation including; parking, bus tickets, and, mileage reimbursement. Please email us for a code to register for free.
For accommodation inquires please contact samy@moyohcs.ca; Please use the email subject "Adjusting the Lens Accommodations". We will connect with you to address specifics via phone.
We recognize your participation in the conference may take away from other paid opportunities. We will be offering a $40 dollar honorarium for your attendance to the Rainbow Salad consultation. You are also welcome to join us at lunch time. In order to receive your honorarium we ask that you participate in the consultation.
Program Agenda (See below)
Please note that this agenda is subject to change.

Photo Consent for the Event:
(Please note: You may select your choice with regards to your photo being taken later in the registration process.)
I hereby authorize Moyo Health & Community Services (PHAN) and the 2SLGBTQ+ Collaborative of Peel to publish photographs and/or audio/video recordings taken of me andmy name, for use in Collaborative's printed and online publications (such as newsletters, annual reports, websites (example: Rainbowsalad.ca, promotional materials, posters, social media posts, and blog posts). I authorize Moyo HCS (Formerly Peel HIV/AIDS Network) and Collaborative members to use all such pictures/recordings and duplicates thereof for its publicity purposes and to dispose of them as they may see fit.
I acknowledge that since the use of my image in publications and websites produced by Moyo HCS and Collaborative is voluntary, I will receive no financial compensation.
I release Moyo HCS and Collaborative members, its board members and its employees from liability for any claims by me or any third party in connection with the use of my image.
I understand that Moyo HCS and Collaborative Members are non-profit organizations and that use of photographs will be limited to educational, non-commercial purposes. I represent that I am over the age of eighteen and that I have read the foregoing and completely understand the contents thereof.