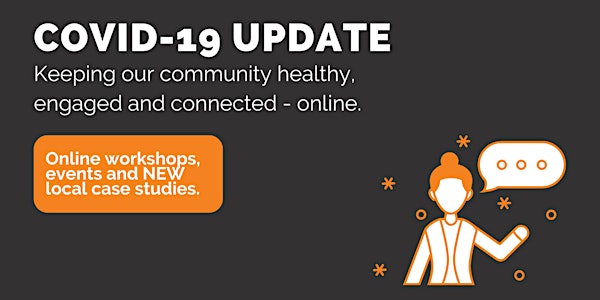 Adjusting Your Work for COVID-19 - Webinar
An overview of how COVID-19 is affecting the energy transition to zero carbon and equip you with tools for effective online engagement.
About this event
ZEBx's team is continually inspired by your efforts to improve the built environment, and now that we are amidst a different type of crisis, we'd like to reach out, connect, and discuss opportunities how we as a community of practice might support each other moving forward.
These are unprecedented times, and there are shifting priorities and unique challenges as we adjust to this 'new reality' for the foreseeable future. There are many questions around the implications of this pandemic on projects and funding, and what this means for the construction industry and our communities.
This webinar will provide a summary of how COVID-19 is affecting the energy transition and equip you with some tools for how you can continue to connect with your members and customers through online engagement. You will also have a chance to share your own thoughts, concerns, and ideas and let us know what you think we should be doing as a community to seize the opportunities this crisis is creating.