Adoption Explorations: Free Waiting Child Information Session

Multiple Dates
Event Details

 Adoption Explorations:
Waiting Child Information Session

Victoria and south Island families are invited to come and learn about BC's Waiting Children. There are hundreds of children and teens in BC foster care who are waiting for adoptive families. Co-presented by the Ministry of Children and Family Development and the Adoptive Families Association of BC.
Victoria: MCFD Office, 1195 Esquimalt Road
Date: Wednesday, September 25th
Time: 7pm to 8pm
Cost: No Charge
Audience: Prospective adoptive parents and those considering adoption. 
Event Details:
Arrival: Please plan to arrive 15 minutes prior to start time for this event.
Note: This workshop is for adults only please.
Cancellation Policy: This workshop is free, but please notify if you wish to cancel.
 
For more info: Contact Cathy Gilbert cgilbert@bcadoption.com or call 250-507-0716 / 
Visit AFABC at www.bcadoption.com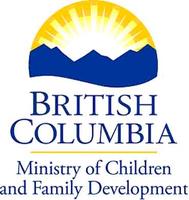 Organizer
AFABC is a non-profit organization that provides province-wide support services and information to people who are beginning to think about adoption, people who have decided to adopt, and those who have already had a child or children join their family. AFABC also plays a significant role in promoting awareness and recruiting families for the close to 1000 children waiting in foster care for an adoptive family.
AFABC was started around a kitchen table in 1977 by a small group of adoptive parents who needed to share ideas, information, and support.
Vision: A Family for Every Child
Mission: To promote and support adoption
For further information about our support services and available workshops, please visit our website at www.bcadopt.com.