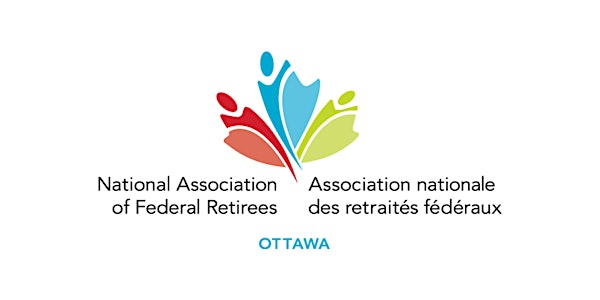 Advance Care Planning Workshop presented by Compassionate Ottawa
Advance Care Planning Workshop presented by Compassionate Ottawa
About this event
Did you know that 80% of Canadians have thought of end-of-life care but less than 20% have an advance care plan? In this free online workshop, you will be invited into a conversation and facilitated group discussions about values, wishes and beliefs for personal health care. These conversations are an important part of advance care planning - which is a way to help you think about, talk about, and document your wishes for future care. These conversations may be one of the most important ones you will ever have.
Planning today makes sure that your wishes are known and may bring peace of mind to you, your family and those who may have to make decisions on your behalf.
About the facilitators:
Leslie McDiarmid spent her career in education, health and social services. Before retiring 3 years ago she was the Executive Director of South-east Ottawa Community Health Centre. She is a recipient of the Governor General's Caring Canadian award and the Ottawa Women of Distinction award. Leslie is the mother of two, grandmother of 3 and daughter of 2 living ninety-two year old parents. Her volunteer activities include facilitating Compassionate Ottawa conversations and helping out at a horse rescue farm.
Chandra Vaidyanathan, has retired from her work as a Paediatric ER Physician at CHEO in 2020 after 36 years of service. She is an active member of the Association of Indo Canadian Physicians (AICP) and is Secretary of the Indo Canadian Community Centre (ICCC). Chandra is very involved in senior well-being and healthy living.
The content will be presented in English, however bilingual participation is encouraged. La présentation se fera en anglais, mais la participation dans les deux langues officielles est encouragée.
Note: this workshop will be an interactive session, including an opportunity to participant in in small-groups discussions. During the interactive portions of the workshop, participants are encouraged to turn on their microphones and audio/mics. Those who are not comfortable can leave the virtual small-groups and can also turn off their cameras and mics as needed while in the main group.
Note: you must be an Association member or guest of a member and registered in order to participate in this seminar.  To become a member, please call 613-745-2559. Your registration confirmation with instructions on how to participate via Zoom will arrive by e-mail.
Ottawa Branch Disclaimer: The Ottawa Branch provides information on issues, products and services of general interest to our membership. It does not endorse a particular position or a product or service, as being suitable for individual members, but brings them to the members' attention so that they can make up their own minds.
If you have any difficulties registering electronically, please email the Ottawa Branch at info@nafrottawa.com or call 613-737-2199.
Organizer of Advance Care Planning Workshop presented by Compassionate Ottawa