Location
Scarborough Health Network - Centenary hospital
2867 Ellesmere Road
Dr. Paul McGooey Education Theatre (Ground Floor)
Toronto, ON M1E 4B9
Canada
Description
Learn about Advance Care Planning, and how you can prepare for future unexpected health care decisions. If you were sick and couldn't speak for yourself, would your loved ones know your wishes? The space between guessing and knowing can be closed with a conversation.
Open to all: patients, family members, local community members, staff and volunteers
---
Tuesday, July 23
10 a.m. – 12 p.m.
SHN Centenary hospital
2867 Ellesmere Rd.
Dr. Paul McGooey Education Theatre, Ground Floor
If you are unable to attend, the workshop will also be video-broadcasted live:
Birchmount hospital
Lecture Theatre in the Irene Stickland Centre
General hospital
Meeting Room 6
Or view the online webcast
(Webcast will be available at time of event. You will need Microsoft Silverlight — best to confirm by testing the above link before the event begins.)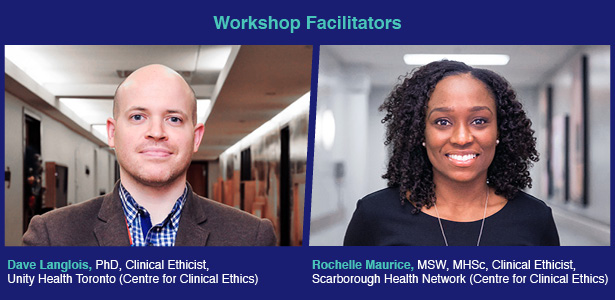 In this interactive session, participants will learn about:
the meaning of "Advance Care Planning"
informed consent
decision-making capacity and incapacity
serving as a substitute decision-maker
granting Power of Attorney (and acting as an attorney for personal care)
sharing and documenting your wishes for your future care
having care planning conversations with your friends and family
---
The workshop is free and space may be limited.
For more information, please contact Rochelle Maurice, Clinical Ethicist at rmaurice@shn.ca or 416-284-8131 ext. 5352.