Advanced DISC Behavioural Studies - Level 2: Train-The-Trainer Certification, in Ottawa, ON

Monday, September 28, 2020 at 8:00 AM

-

Tuesday, September 29, 2020 at 5:00 PM (EDT)
Event Details
Advanced DISC Behavioral Studies - LEVEL 2
Train-The-Trainer Certification Program
...for teachers, coaches, consultants, facilitators, trainers
and thought leaders/experts.
Better Leadership Insights lead to Better Business Results
Leadership is all about understanding people and their behavioural styles in order to enhance both professional and personal relationships by improving communication skills and reducing conflict.
Imagine being able to better understand what motivates you and others. By taking part in the 2 Day Advanced DISC Behavioural Studies - Level 2 you will gain valuable insight into how to effectively relate and lead others in today's economy.
Come experience what other professionals are "raving" about as being one of the best training they have experienced for business and personal development!
-----
The Problem...have you ever: 
Been frustrated working with co-workers or team members?

Wondered what other managers were thinking?

Wanted to better lead your team and didn't know how?
If you have, you are not alone. Many people have had similar thoughts and feelings. Everyone communicates, but very few actually connect.
Wouldn't it be nice to have a Human GPS that guided you to become a more effective leader, who engages and connects with your team and other managers by design?

The Solution
The 2 Day Advanced DISC Behavioral Studies Training Program (Level 2 – Certification) will increase your ability to positively impact and lead others, develop even greater understanding and learn new ways to apply leadership insights into personalities. Discover, Experience and learn how to Apply key behavioral insights to become a dynamic and effective leader within your team and organization. In this dynamic, in-depth and interactive training, you will discover:
How your personality style affects your leadership style

Strategies for building better teams

How to identify your internal & external motivators and of others

Secret insights into how to gain peak performance from team members

How to decrease turnover by hiring the right person for the job

Course Objective
The objective of the 2 Day DISC  Behavioural Studies - Level 2 training modules is to enable participants to greater understanding of the Four Temperament Model of Human Behaviour in order to enhance and positively impact their team success.
At the end of this course, you will have:
Deeper knowledge and understanding of the DISC Model of Human Behaviour

Be equipped to understand yourself and team members

Gain more peace and harmony in your professional relationships

Ways of communicating and presenting information for understanding and clarity

Understand how each personality style makes different leadership decisions

Knowledge of how people of each personality style might exhibit stress

Ideas to help you recover from stress more effectively

Understanding of the concept and impact of personality blends

Insights into people's expectations when it comes to working on a team

Ways to quickly distinguish between different leadership styles

Benefits to You
Learn how to get better results in your personal and professional life

Enjoy a fun and interactive atmosphere of learning

Develop communication skills that will enhance any relationship

Enhance your team dynamics and client relationships

Increase your bottom line and improve the performance of your team

Win the approval of others and inspire others to be their best

Improve effectiveness of the team and knowledge of how to work efficiently

Why people with different leadership styles do what they do

How to remove the roadblocks keeping you and your team from success

Communications strategies to minimize misunderstandins and reduce conflict

Leadership insights to improve communication and understanding

Key principles that create better relationships and build better teams

Proven practices to reduce turnover and improve productivity

Become an Accredited Level 2 Trainer in association with Personality Insights

Receive instruction directly from Senior Master Trainer JJ Brun

Course Content
The modules will be covered during the 2 Day Behavioural Studies - Level 2 Certification:
Discovery  Report

Introduction/Orientation

Team  @ Work

Leadership – Brief & To The Point

Leadership – Booklet 1

Leadership – It's An Inside Job

Leadership – Booklet 2

Role Assessment

Responsibility Dynamics

Advanced  Graph Reading

Silent Exercise

Conflict Resolution

Case Studies

ROI Fast Track Program

Who Needs to Attend
This course is targeted to all project officers, project managers, team leaders, entrepreneurs, teachers, human resource managers, parents, and coaches who want to become effective communicators in their professional or personal life.

Prerequisites
Must have completed 2 Day Behavioural Studies Level 1 Train-The-Trainer Certification. You must be proficient in English reading, writing and oral communication and 18 years old or older. In addition, we are looking for:
People who want to grow their business through connection and communication

People who want to build strong corporate team and business relationships

People who want to be an effective team leader or manager

People who want to enhance their communication skills 

People who want to be their personal best and engage the best in others


Cancellation Policy
Occasionally unforeseen events interrupt even the best-laid plans. If something happens that requires you to change your schedule, you may cancel your registration and sign up for a future training event.

However, the following restrictions apply:There is a charge of $297 for Regular Rate, Executive Rate and Refresher Rate registrations.

If you must cancel, please feel free to contact JJ to discuss the Cancellation Policy and the options available to you to avoid any cancellation fees.

In Closing
This is a unique opportunity to DISCOVER…EXPERIENCE…APPLY advanced behavioural insights in order to build personal and professional communities. A retail value of $3,997.00…positively impacting how people relate and communicate…PRICELESS!
As you apply what you learned from the Advanced 2 Day Behavioural Studies Level 2 Training, you may develop even greater interest in understanding the implications and applications of the DISC Model of Human Behaviour. 
Still have questions about the Advanced 2 Day Behavioural Studies Level 2 Training Train-The-Trainer Certification Program? 
Call JJ at +1-819-669-1272 to have your question answered. 
SEATING IS LIMITED...reserve your seat TODAY!
Still have questions about the DISC Behavioral Studies - Level 1 Train-The-Trainer Certification Program? If so, contact JJ at 819-669-1272.

Cheers,


JJ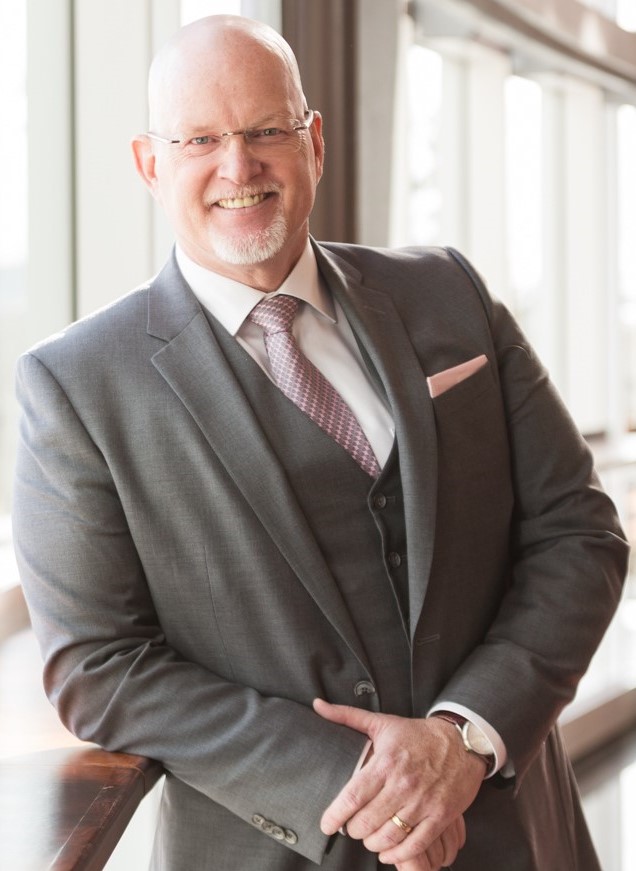 Winner of the World Class Speaker & Most Entertaining Speaker and the 2018 International Best Selling Author – Dream BIG & Be BOLD - Vol 4
DHC Training Solutions
A Global Leader in Communications and Relationship Development

P.O. Box 12032
Gatineau, QC, J8T 0C3
Canada

www.DecodingHumanCapital.com  
hello@decodinghumancapital.com
+1.819.669.1272 Office
+1.613.290.3472 Mobile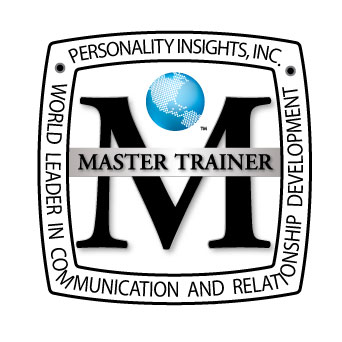 Canada's #1 Executive Master Trainer at Personality Insights, Inc.
What People have been saying:


"Without a doubt, the best human behavior training I have ever experienced: high quality, concise and on target. This was an excellent return on my investment."  - Robert "Boomer" Brown, PhD, Miller-Motte College
"The material is well laid out and provides effective models for sessions. JJ was personable, patient and reponsive. I thoroughly enjoyed the sessions we shared. I am impressed with the degree of accessibility offered and the flexibility of the program. One of the best personal and professional developments I have done. This program has equiped me with a series of tools which I can effectively apply in my professional teachings and personal domains." - Patrick Marman - Training Specialist at Canberra Gils Grammar located in Deakin ACT, Australia
"An excellent program that is valuable in all relationships, whether business or personal, the real value is that it's not just about understanding you, it's about understanding the people you interact with. " - Don Sweryda, RCMP Manager of Training & Development in Vancouver, BC


"This program will help me be a better me and help make my marriage even better than it is. Plus, it will help me present and utilize the skills for work."
Elissa McVey, Jack-Henry & Associates, Inc.

"Having worked with some hard-nosed business DISC tools in the past, I was a little skeptical about Personality Insight reports, but knew it was the right and only place to go for children profiles. I now have a positive, age-appropriate, educative tool that I can use with teachers, students and parents. In addition I have gained the skills and wherewithal to deliver content with confidence. I am so impressed with the integrity, support and encouragement received from my trainer (JJ) and the Personality Insights team.


This was value-added training. JJ is an exquisite trainer, presenter, entertainer and educator. He 'hit' every area of delivery, marketing, theory, tools, resources, protocol, ethics, methodology, knowledge, more knowledge and ideas, creative applications etc, etc, etc. He welcomed my barrage of questions, giving me answers and more. He shared his content, ideas, anecdotes and time (and extra time!) with generosity and a big heart! He seamlessly guided me in and out of theory, presenting, marketing and consulting.


Before my training I was an enthusiastic convert to the work of Marston. Now I am a consultant with a business model, ideas to market myself, a more elegant and optimistic interpretation of the theory and model. JJ has fired-up my passion for this material and his ideas have helped me generate my own. JJ brought the DISC model to life – with stories, structure, colour and shape. His experience, knowledge and expertise about everything we covered left me in awe.


Best course I have been on for ages – and all from a distance! Full marks! THANK YOU SO MUCH JJ and PERSONALITY INSIGHTS. I am so pleased with my investment." - Jenny Tower – Tower Mindset Coaching located in United Kingdom...Qualified Life Coach, NLP Practitioner, TFT Practitioner, Youth Coach, Golf Psychology Coach, Sport Mindset Coach, Psychometric Profiling: Accredited DISC Practitioner & Certified PDA Analyst.
"I wish my daughters and spouse could have participated for part of the training that focused on our family dynamic. At my daughter's recent hockey tryout, she seemed to play at half her typical intensity. She was competing against some of her former teammates and is a high "S" personality style. Now I get it! I would highly recommend this training to my coleagues." - George Boszormeny - JAAG Holdings Inc., located in Ontario, Canada
"JJ is an incredible communicator – very knowledgeable and has a great sence of humour.  I thoroughly enjoyed this training and am excited to put it onto practice.  There was incredible value of this one-on-one training. If you are serious about pursuing this – invest in the one-on-one with JJ – it's worth every penny! - Allan Ruttan -  Executive Director at The John Maxwell Team, located in Manitoba, Canada 
"I have a much better understanding of the other style/trait combinations. I thoght I understood DISC but I clearly has some misconceptions. This training will help me to think in ways where I am mor in harmony with others. " - Micheal Hendri - HR Professional located in USA
"The course material was well put together in an easy to understand and positive manner. We loved the user friendliness of Personality Insights DISC and the way it can be used as a tool to help people better understand themselves and others. JJ is very well versed, knowledgeable and personable in conveying different styles of communicating. He was thorough & explained condepts well, stopping to answer all of our questions. Best of all, he is Canadian and understood the Canadian market, mindsets and trends. The DISC Model of Human Behaviour is a user-friendly tool that will give us an edge to help people and leaders to discover and develop their natural strengths, identify their God-given purpose and build a confident vision for their future." - Bonnie & Brian Ragan - Ultimate U Leadership Ministry, located in Alberta, Canada

"The information a found the most useable is understanding the strengths and weaknesses for each personality style blend, the Interaction Dynamics on communicating our differences and needs in additon to the Presenting with Style on how to present to each personality style blend in order to gain buy-in." - Rachel LeRoy-Audy - Training Specialist at Veolia North America, located Québec, Canada
Save This Event
When & Where

Holiday Inn Ottawa East (formerly CHIMO Hotel)
1199 Joseph Cyr Street
Ottawa, Ontario K1J 7T4
Canada

Monday, September 28, 2020 at 8:00 AM

-

Tuesday, September 29, 2020 at 5:00 PM (EDT)
Add to my calendar
Organizer
DHC Training Solutions, Inc.
A Global Leader in Communications and Relationship Development.
Our mission is to enhance people perfromance through increasing self-awareness and personal understanding.
Our passion is to help people understand themselves and others, in order to create better relationships and build better teams across cultures.