Event Information
Refund policy
Contact the organizer to request a refund.
Eventbrite's fee is nonrefundable.
Earn four individual certificates through one certificate program!
About this event
The Quality Assurance for Cannabis certificate program will train you to have technical knowledge and skills required to ensure the safety and suitability of cannabis for sale or to be provided under the Cannabis Regulations Act.
This 4-day training program will contain the following individual certificates:
Day 1: Health Canada's Current Cannabis Regulatory Framework and Licensing Processes
Day 2: Cannabis Good Production Practices (GPP)
Day 3: Sanitation Program for Cannabis Production and Testing Requirements
Day 4: Technical Writing and Establishment of Audit and Inspection Programs for Cannabis
Training will allow you to develop Good Production Practices (GPP), Quality Assurance (QA) and Quality Management Systems (QMS), record keeping, complaint and recall programs as well as implement written procedures for the approval or rejection of all products, specifications, representative sampling plans, test methods, controls, and results that affect the purity, quality and the composition of cannabis products.
Our QA for Cannabis training is recognized by industry leaders and accepted by regulatory agencies across Canada and at a global level.
*Attendees can interact with the class and lead trainers for any clarifications or concerns.
Please note that the certificate of completion will be issued at the end of the training.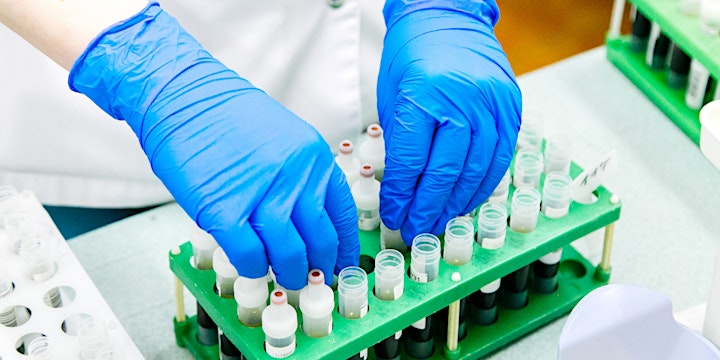 Who should attend?
Anyone who wants to learn about cannabis quality assurance systems
Qualified Person in Charge (QPIC)
Processing Facility Manager
Greenhouse Manager
Master Grower (MG)
Responsible Person (RP)
Students & Graduates
Laid-off professionals
WISB, Second Career, and OW clients
Quality Assurance Person (QAP)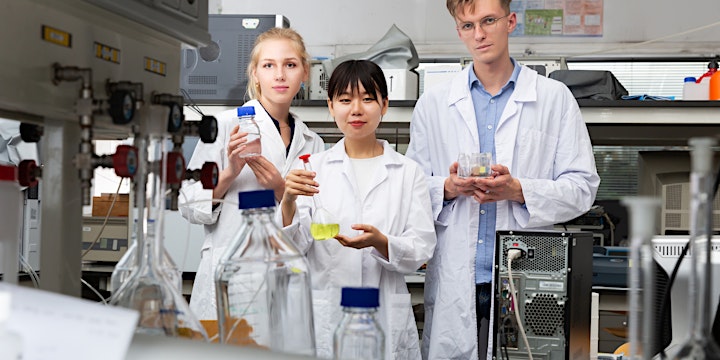 Scope of Course
Essential Parts of Quality Assurance System – Training Courses
Quality Assurance Systems for Cannabis
Complaints, Record Keeping, and Recalls for Cannabis
Technical Writing for Cannabis
Sanitation Program for Cannabis Production
Testing Requirements for Cannabis
Establishment of Audit and Inspection Programs
Program Outcomes
Review of Cannabis Regulations Act for various applications and licensing processes
Meet Health Canada's requirements of the Quality Assurance Person (QAP) and Quality Control (QC) Analyst in the Cannabis Industry
Apply GxP (GPP, Eu-GMP, GACP, HACCP, GDP, GVP, GEP, GLP, PCP, and related good practices) system within the company
Understand and implement all necessary Quality Assurance Systems
Establish quality management systems and risk management within cannabis companies for better performance
Design self-inspection and regulatory inspection methods for cannabis operation
Develop current QA practices in cannabis companies
Review and approve CofAs
Develop cannabis technical procedures, policies, protocols, and technical reports
Perform product annual reviews
Product/Batch release to the market
Dealing with customer complaints, recalls, return and destructions
Will have clear instructions and the idea of QAP roles, QA and QMS systems, and all regulatory requirements protocols
Date and time
Location
Refund policy
Contact the organizer to request a refund.
Eventbrite's fee is nonrefundable.
Organizer of Advanced Quality Assurance for Cannabis - September 16th to 19th, 2021
NACPT Pharma College is an industry-recognized leader in cannabis training and was the first cannabis post-secondary diploma program approved in Canada as a vocational program under the Private Career Colleges Act, 2005 . NACPT Pharma College won the Best Cultivation Educator Award from the Grow-Up Conference and Expo in which it was chosen amongst seven cannabis education providers including leading universities and colleges across North America.

NACPT Pharma College offers hands-on-training through a team of highly qualified and expert industrial specialists on the latest developments and technologies to help streamline the professional capabilities of our graduates. NACPT is well equipped with the required laboratory instruments and equipment which include HPLC 1100, Chemstation, HP 6890 GC with headspace, VK Dissolution Apparatus, Infra-Red Spectroscopy V838, and UV. The pharmaceutical and bio-pharmaceutical industry landscape is rapidly evolving as there have been increasing improvements accompanied by stringent compliance standards required of the respective employees working in these industries. The most regulated areas are Quality Control, Quality Assurance, Research and Development, Method Development, Validation and Manufacturing Technology, Formulation, Regulatory Affairs, and Clinical Research. To meet such soaring demands, NACPT's programs have been fine-tuned with impressive features that are precisely customized to be practical, scientific-industry oriented, career targeted, modern technologically driven, and short-term.

We offer graduate diploma programs in cannabis commercial production, and quality control and quality assurance areas. The Industrial Cannabis Production Technology program covers master grower techniques, quality management systems, supply chain, biotechnological production methods, validation, edibles, infused product development, extraction techniques, and all other production technology-related concepts. The Cannabis Quality Control and Quality Assurance program covers all quality assurance systems for the cannabis sector, cannabis analytical and biological testing requirements, technical writing, audit and inspection, testing instrumentation, and software training. In addition to the diploma training, NACPT also offers more than 20 fast-track cannabis certificates training including Master Grower Practices, Quality Assurance for Cannabis, Head of Security, Responsible Person, Cannabis Process Related Validation, GPP, Eu-GMP, and more. Recently, NACPT Pharma College opened another division for IT, business, and other technology-related sectors. Under this business and technology division, NACPT provides International Business Administration, Software Developer, Hospitality and Tourism, Payroll and Accounting, and Medical Office Administration training programs.

As a team of industrial experts, NACPT provides job assistance to our graduates, newcomers, internationally trained professionals (medical doctors, dentists, pharmacists, nurses, engineers, and related profession), laid-off workers (second career), and Ontario Work and WSIB students. NACPT affiliated and connected with many pharmaceutical, cannabis, IT, and business industries to provide a smooth job transition from our career-oriented skill training programs.

We have a very high success rate and love hearing success stories from our students. Click here to see numerous testimonials written by our graduates and trainees!