Advanced Threat Protection – The Ultimate Kill Chain!

Tuesday, 18 August 2015 from 6:00 PM to 9:00 PM (MDT)
Event Details
Abstract:
The ever growing and never ending onslaught of zero day threats and advanced malware continues to plague the IT industry as a whole and world at large. This cyber epidemic requires a new strategy; one that combines behavioral analysis, advanced threat intelligence and end-to-end visibility.

Join us for an information filled session on today's advanced threat landscape and the techniques and technologies that can be used to stop them… 
The State of Security Today: Current Threat Landscape.

The Ultimate Kill Chain: Discussion on the 'Advanced Threat Protection Lifecycle' and how to protect against 'Zero Day' attacks.
Hands-on demonstration to show how advanced malware can be stopped in its tracks with the latest solutions from 'Fortinet'.
Don't miss this event! 
Event Details:
Date:                     Tuesday, August 18th, 2015
Welcome Time:     6:00 pm (Registration and Networking)
Start Time:            6:30 pm
Finish Time:          8:30 pm
Venue:                  Tillyard Management Conference Room
                             (Adjacent to Alberta Blue Cross office)
                              715 5 Ave SW Calgary AB T2P 2X6
Cost:                      Guests and Future CIC Members - $25.00
                              New/Renewing CIC Members      - $65.00
                              New/Renewing Student Members - $25.00
                              Current CIC Members                 - FREE
Payment:               VISA/MasterCard via EventBrite (+fees)
                              Contact us for payment via:
                              1.  Cash (at the door)
                              2.  Cheque (at the door)
                              3.  Interac e-Transfer (prior to event)
                              4.  Invoice your employer (prior to event)
Note: New memberships are valid through December 31 2015. Guest fees will be credited to guests joining CIC within 30 days.  Light Food and Refreshments will be provided for attendees.
About our Presenter: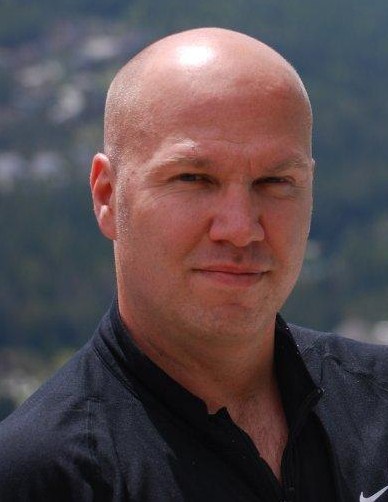 Sean Weiss is a Senior Systems Engineer with Fortinet Canada where he advises and consults with partners and customers on mission critical security issues such as satisfying compliance, mitigating risk, protecting digital assets and advanced threat protection.
Sean graduated from Mount Royal College in 1994 in Criminology and has over 15 years of experience in the security and networking industry, having worked for companies such as MRV, Hewlett-Packard and McAfee/ Intel Security in addition to Fortinet.
When not playing and coaching soccer, ATV'g in the East Kootenays or hiking with his two young daughters, Sean can be found buried in books where he spends far too much time in pursing his love of learning all things security and networking, holding several security and networking certifications such as CISSP, C|EH, CWNA, CCNP and NSE4..

About our Sponsors:
EVENT SPONSOR - Fortinet Canada
Fortinet is a global leader and innovator in Network Security. Their mission is to deliver the most innovative, highest performing network security platform to secure and simplify your IT infrastructure. They are a provider of network security appliances and security subscription services for carriers, data centers, enterprises, distributed offices and MSSPs.

Fortinet has a large, rapidly growing and highly satisfied customer base, including the majority of the Fortune Global 100, and they continue to set the pace in the Network Security market. Their market position and solution effectiveness has been widely validated by industry analysts, independent testing labs, business organizations, and the media worldwide.
Fortinet is headquartered in Sunnyvale, California, with offices around the world. Founded in 2000 by Ken Xie, the visionary founder and former president and CEO of NetScreen, Fortinet is led by a strong and seasoned management team with deep experience in networking and security.

True North Group Inc – Various
True North Group Inc. provides exclusively Canadian integrated cloud, managed IT and security services as well as professional IT consulting to small and mid-market enterprises. True North Group has provided door prizes at many events as well as contributions toward CIC's operational funding.
Inteqna– Venue
Inteqna is a division of Design Group Staffing Inc., the largest privately-owned recruiting firm in Canada. Inteqna was created to provide permanent recruiting and contract consulting services to experienced professionals in Information Technology and Finance & Accounting sectors across the country.
Microsoft– Office 365 + Operational Funding
Microsoft supplies the Calgary IT Pro Community Association with a free 25-seat Office 365 E3 subscription for the leadership team and committees.  As well, Microsoft has agreed to fund a portion of CIC's operating expenses for 2015.
Uweme Projects & Consulting – Operational Funding
Uweme Projects & Consulting provides administrative support services to the Calgary IT Pro Community Association. A portion of each monthly billing is rebated to CIC in support of our operational funding.
When & Where

Tillyard Conference Room (Adjacent to Alberta Blue Cross office)
715 5 Ave SW
Calgary, AB T2P 0N2
Canada

Tuesday, 18 August 2015 from 6:00 PM to 9:00 PM (MDT)
Add to my calendar
Organizer
About us:
The Calgary IT Pro Community Association ["CIC"] is a registered not-for-profit society incorporated April 28 2008 under the Alberta Societies Act.
Purpose
The purpose of the Calgary IT Professional Community Association ["CIC"] is to provide information technology professionals and consultants in Southern Alberta with opportunities for professional development, social networking and sharing knowledge with peers in a non-competitive environment.
Vision
Our vision is to become the leading IT professional user group community in Canada
Mission
Our mission is to present quality technical programs, offer unique special-interest groups for technical and business practice areas, cultivate strategic partnerships with leading vendors and encourageactive member participation through volunteer engagement and social interaction opportunities.
Values
Our values hinge on honesty, integrity and trust in everything we do.Our members strive to honour every commitment they make to the best of their ability and to meet or exceed expectations when delivering on those commitments.
We value balance in one's work, family and community – providing good service and expertise for fair compensation so that families are supported and nurtured and our communities are enriched through the work and volunteer efforts of our members.
Membership Information:
Membership in CIC is open to anyone interested in joining and contributing to the organization. Regular meetings are usually held on the 3rd Tuesday of each month. You are encouraged to attend and participate actively.
Membership dues for 2018:
Regular Members: $120 (Jan 01 – Dec 31)
Students w/ ID: $25 (Jan 01 – Dec 31)
Advanced Threat Protection – The Ultimate Kill Chain!