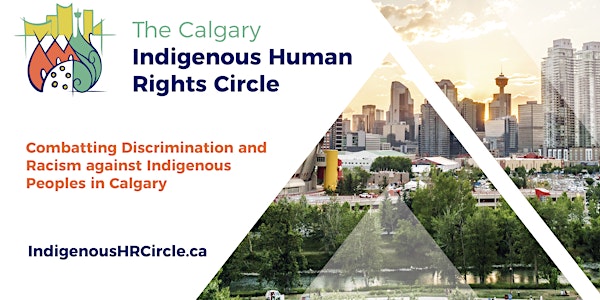 Advancing Human Rights for Indigenous Peoples and Newcomers in Calgary
How can we build resilience, inclusion, and a human rights based approach to reduce inequality in Calgary?
About this event
Join us as we engage with equity-seeking communities to explore shared experiences and interconnectness of navigating equity in Calgary.
Our objectives include:
come together to celebrate and promote our collective learning and community efforts
continue building capacity through connections and relationship building
increase collaborative efforts to advance human rights
The purpose of our day is to identify parallels in experiences related to human rights of newcomer, refugee, and indigenous people in order to build resilience, inclusion, and advance human rights for communities in Calgary.
We will be joined by Adrian Wolfleg, Siksika Elder & Educator & Skip Wolfleg, Siksika Drummer & Educator to lead presentations, followed by an opportunity to ask questions and share experiences.
We look forward to seeing you and holding safe and brave space together.
-Indigenous Human Rights Circle