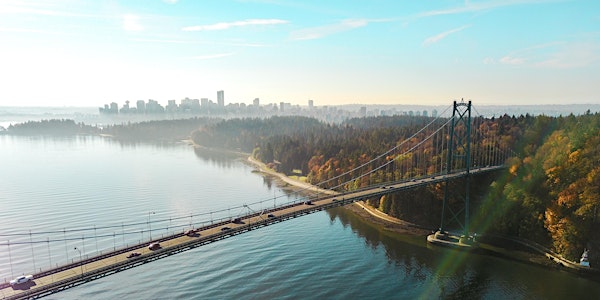 Advancing Nature-Based Solutions in Canada: High-Level Panel and World Café
Join us for Advancing Nature-Based Solutions in Canada: a High-Level Panel and World Café.
When and where
Location
SFU Morris J. Wosk Centre for Dialogue Room 320 580 West Hastings Street Vancouver, BC V6B 5K3 Canada
About this event
This free two-part event, hosted by Environment and Climate Change Canada, the Insurance Bureau of Canada, and ACT (the Adaptation to Climate Change Team) in the Faculty of Environment at Simon Fraser University, seeks to assemble a diversity of voices that can provide input on the challenges and opportunities for accelerating the uptake of nature-based solutions across Canada to support climate resilience.
Environment and Climate Change Canada will share action that the Government of Canada is taking to advance nature-based solutions, both in Canada and internationally, and will invite event participants to guide and join these efforts.
In particular, the event will highlight Canada's membership in the Global Commission on Adaptation, a two-year international initiative led by Bill Gates, Ban Ki-Moon, and Kristalina Georgieva to raise the profile of adaptation and mobilize solutions. Canada is leading the nature-based solutions action track during the Commission's Year of Action (October 2019-October 2020).
Michelle Brownlee, Director General of the Strategic Policy Branch at Environment and Climate Change Canada, will host the panel, which will feature high-level participants from the private sector, non-governmental organizations, government, Indigenous communities, and a youth representative. The second part of the event will feature small group sessions, where participants will have the opportunity to engage in discussion on a suite of topics with subject matter experts.
Registration Disclaimer
As this event is free, and free events routinely have a high number of no-shows, it is our policy to overbook. In case of a full event, registration may not guarantee entry. Seating is limited and will be available to registered attendees on a first-come, first-served basis.