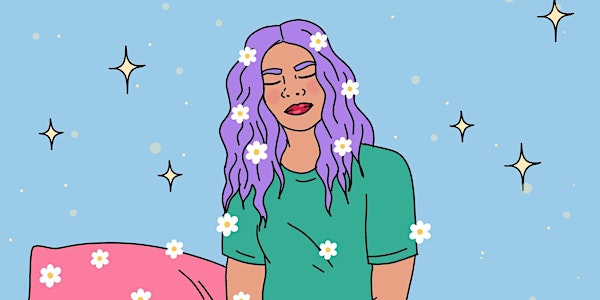 Advocating for Disability Justice
This event is the final installment of the four-part virtual speaker series Advocates Assembly: Disability Research from the Ground Up.
About this event
How can disability and rehabilitation researchers account for intersectional oppression, centre the priorities and approaches of populations marked by disadvantage and difference, and commit to radical transformation? Learn from Canadian experts who are situated at the forefront of federal-wide disability advocacy how they push for foundational change.
This event is the final installment of the four-part virtual speaker series Advocates Assembly: Disability Research from the Ground Up, hosted by Ontario Tech University's Institute for Disability and Rehabilitation Research. The series will connect Institute researchers to community-based contacts and research principles, and will introduce Institute research to the wider disability justice seeking community. In this series disability justice activists and disability-centered service providers will speak to the lived experiences, in-community conditions, and most pressing needs of disability populations, in an effort to frame the future of disability and rehabilitation research.
Live captioning and ASL translation provided. Open to community. Register at no cost for virtual meeting link.
The event art's alt text: A digital art piece of a woman with purple hair and with white flowers in her hair. The woman is wearing a long green shirt that ends at her mid thigh. She is sitting in a blue bed with pink sheets. The same white flowers that are in her hair are also on the pink pillows and sheets on the bed. The backgrounds is light blue with sparkly stars. The art is by @rana.theartist. All links their shops are included on her page.
Speakers
Ellen Cohen, National Network for Mental Health
With her personal experience of mental illness and as a supportive family member, Ellen always knew she would be a helper. As an advocate, educator and organizer. She has enjoyed a long career in advocacy, social work and working in mental health. She holds a degree in Sociology and Social Welfare and a diploma in Social Services Work and is a lifelong learner. Ellen has held positions experiencing all levels of government; as a social service worker with the city of Toronto, Ontario probation and parole, as a probation officer and as an early childhood educator. She has worked for over 30 years in community mental health, facilitating and supporting the development of the Ontario infrastructure of consumer-survivor peer-led organizations.
She has volunteered in the community on various boards and committees and shares a long history with the National Network for Mental Health. She has a keen understanding of mental health across the lifespan and the issues facing people living in Canada with mental illness, and the intersection of mental illness within the disability and deaf communities. Ellen is the current co-chair of the Canadian Alliance for Mental Illness and Mental Health (CAMIMH), where she represents the consumer perspective as a member of the National Network for Mental Health (NNMH). She is a new member of the ARCH Disability Law Centers Board of Directors.
Shifting their focus to the disability community, National Network for Mental Health (NNMH) now plays a pivotal role in bridging the mental health community to the larger disability movement and bringing awareness of the intersections of disability into the mental health sector. This shift into the disability community has enabled the NNMH to become actively involved in human rights and social justice work alongside our partners from the disability community. They are working on issues relevant to the good health and well-being of all Canadians from coast to coast.
Michelle Hewitt, Disability Without Poverty
Michelle Hewitt is a disability activist and graduate student in the Central Okanagan, BC. Viewing life from a wheelchair while having a chronic disease, she is constantly struck by the inequities disabled people face in structures of society. This led her to become active in her home community, and with provincial and federal governments. She attempts to build bridges and seek equity between those with lived experience of disability and those who control governmental structures. She is chairs Disability Without Poverty, is a board member of Disability Alliance BC, and a leadership volunteer with the National Government Relations committee of the MS Society of Canada. As a PhD candidate at UBC Okanagan, Michelle is researching the societal practices that have led to working aged disabled people with advanced chronic illnesses having no option but to live in long-term care facilities. Typically, this all takes place from her bed, with the company of her dog.
Samantha Walsh, Disabled Women's Network
Samantha Walsh is a scholar and activist. Her passion for disability justice is both personal and professional, as she identifies as disabled. She has cerebral palsy. Further, she believes disability to be an identity that is open to all, as one can become disabled at any time. She holds a Doctoral Degree from the University of Toronto-OISE, in the Department of Humanities, Social Sciences, and Social Justice Education (HSSSJE), formerly Sociology and Equity Studies. Her doctoral research is in interpretive sociology with a focus on disability and social inclusion. Further, She holds a Master's degree in Critical Disability Studies from York University. Samantha completed her undergraduate degree in Sociology at the University of Guelph. She is so excited to learn with you all.

The alt text for the image above: Pictured left to right are Ellen Cohen from the National Netwrok for Mental Helaht, Samantha Lori Walsh from Disabled Women's Natwork and Michelle Hewitt from Disability Without Poverty.