Advocating within BC Education System - 6 week program - Tuesday evenings
Description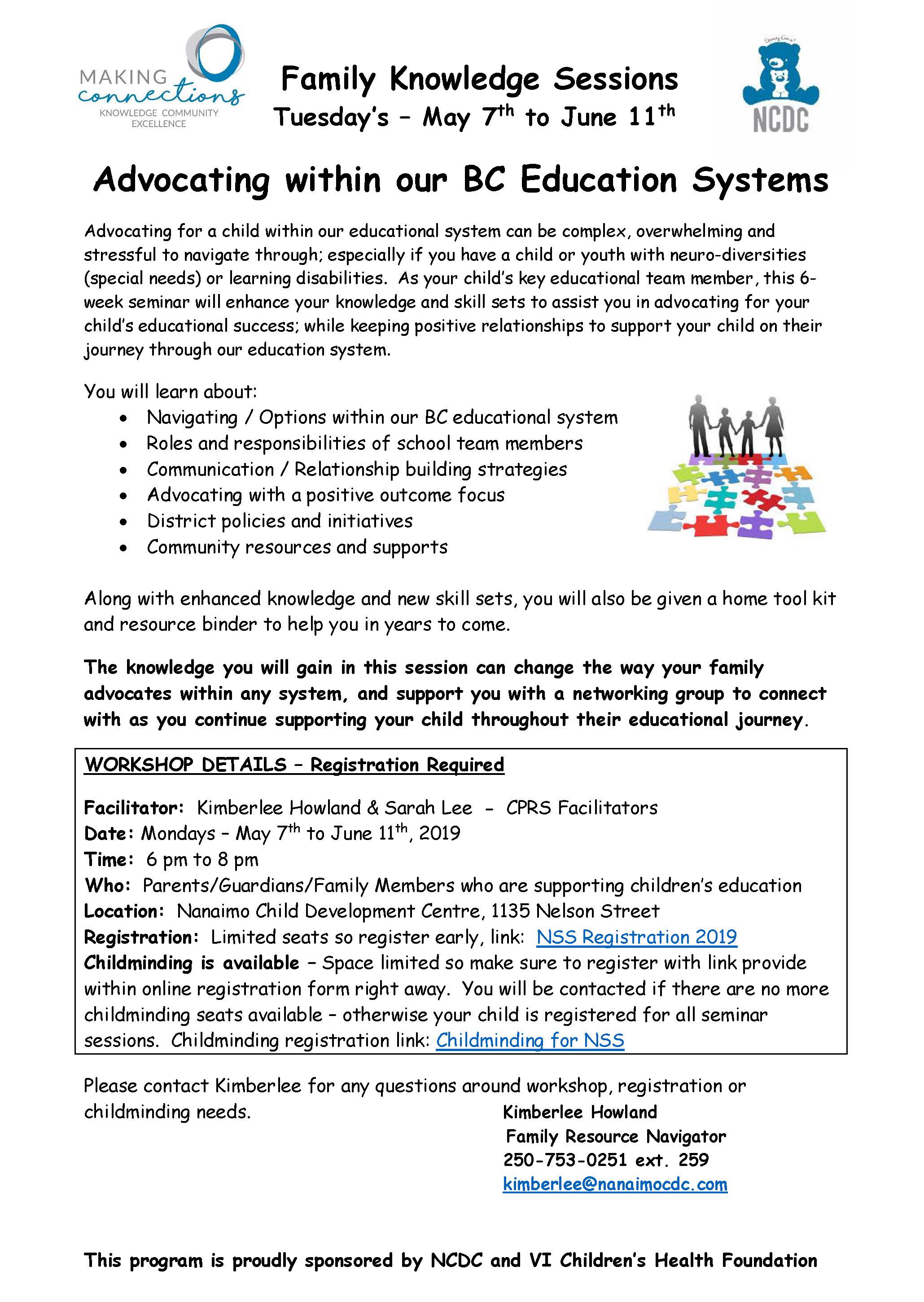 FAQs:
Who should attend?
This seminar is for parents, guardians or family member whoever is supporting a child's journey to a successful educational outcome from entering kindergarten to graduation. This time will be an opportunity to learn, network and build a positive knowledge base for adults to advocate for children within any of our BC education systems. It's also a way to help make informed decisions on what might be the best pathway for your child; knowing their rights, your rights and options within our BC education system.
Parking - There is free parking on the street in front of the centre as well as on both sides of the building parking lots
Entrance - If you have children that will be taking part in the childminding group - please enter through the community room doors - where childminding will be taking place. This is located on the bottom floor of the building - entrance is on the left hand side when you are facing the building - close to Nelson and Grant Street corner. Otherwise please enter through the front door as workshop will be taking place in our Gym.
Childminding - you must pre register your child(ren) for childminding. Childminding registration link
Please contact the Family Resource Navigator, if you have any further questions or need assistance with registrations.
Kimberlee Howland
250-753-0251 Ext. 259 or kimberlee@nanaimocdc.com