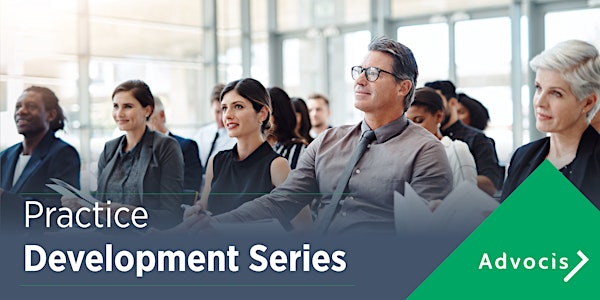 Advocis Durham Region: Practice Development - Needs Analysis Part 1
As a new advisor, your first step in establishing a successful financial advisory practice is to define what your practice will look like.
By Advocis Durham Region Chapter
When and where
Date and time
Tue, Jan 31, 2023 7:30 AM - 9:00 AM PST
About this event
Practice Development - Needs Analysis Part 1
Tuesday, January 31, 2023
10:30 A.M. to 12:00 P.M. (Eastern Time)
The Durham Region chapter presents the next module in the Practice Development series. Join moderator Andrew Gooden as you learn how to analyze your client's current situation to reveal the gap between where the client is today and where they need to be to satisfy their goals. The quality of your analysis will help set you apart from other advisors.
Virtual Tickets:
Limited tickets available!
As a benefit of membership Advocis Members you are able to attend - "Practice Development - Needs Analysis Part 1" at a complimentary rate. Please use your 7-digit Advocis ID as your promo code to unlock your member pricing.
Member: FREE
Non-Member: $10.00
Do you need assistance using your Advocis ID or promo code in the checkout? We have a short video to assist you.
Ticket sales end January 30, 2023 at 12:00 P.M. (EST)
CE Requirements
This event has been approved for 2.0 CE credits. To be eligible to earn any CE from this event, you must:
Enter your 7-digit Advocis ID on the registration form. No CE will be provided if this is inaccurate.
If you would like to be extended the member pricing, please join
Please contact the organizer to confirm if this event qualifies for your provincial insurance council credits.
Questions:
If you have any questions or concerns regarding this event, please reach out to the Advocis Durham chapter at: DurhamRegion@AdvocisChapter.ca