Virtual Holiday Luncheon and Annual General Meeting for the Nova Scotia chapter.
About this event
Holiday Luncheon, AGM & National Update
Please join Advocis Nova Scotia, on Tuesday, December 14, 2021 at 12:00 P.M. AST for our year-end virtual Holiday Luncheon, Annual General Meeting and Advocis National Update. Although we will not be having a physical face-to-face luncheon this year, we would like to have everyone join virtually.
We will recap our year, take some time to recognize advisors, hear from each chair on the board to get an update, discuss our board for the future, and look ahead to 2022. We will open the floor for questions and comments. We welcome your feedback and suggestions. We look forward to virtually seeing you all on December 14th.
National Update
Video update by Greg Pollock, President and CEO of Advocis, The Financial Advisors Association of Canada.
AGM
Call Annual General Meeting to order
Approval of Agenda
Approval of Minutes from the 2020 Annual General Meeting
President's Report: Matthew Garland CHS, CFP
Treasurer's Report and Chapter Financial Statements
Installation of new Board members for January 1, 2022
Other Business
Adjournment of meeting
The Nova Scotia Chapter of Advocis is asking for your assistance in identifying individuals with strong leadership skills to become members of the board of officers and directors.
The board is now accepting nominations for review based on the qualification and skills that are currently needed on the board. The nomination form should be faxed or e-mailed.
The deadline for nominations is December 1, 2021. Nominations Form
Both Members and Non-Members are encouraged to attend our AGM event for FREE.
Ticket sales end December 12, 2021 at 11:30 P.M. AST
Questions:
Do you need assistance using your Advocis ID or promo code in the checkout? We have a short video to assist you.
If you have any questions or concerns regarding this event, please reach out to the Advocis Nova Scotia at: AdvocisNS@AdvocisChapter.ca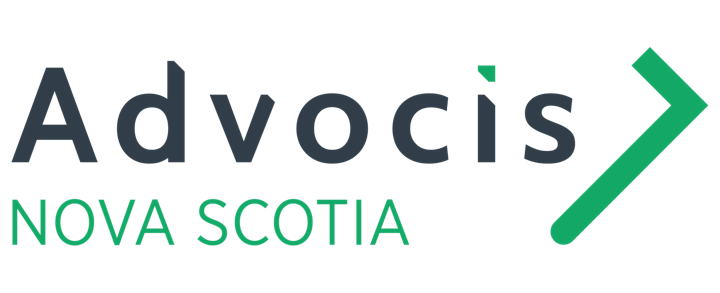 Organizer of Advocis Nova Scotia: Holiday Luncheon, AGM & National Update