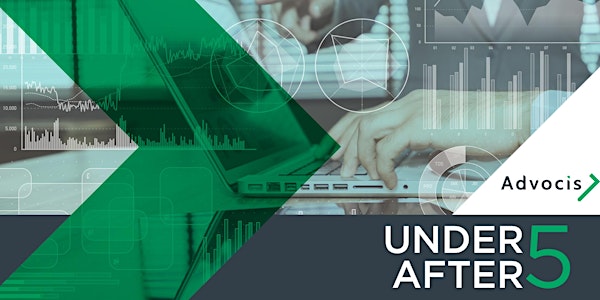 Advocis Nova Scotia: Practice Development Module 4 - Engagement
NEW 2022 U5A5 program with updated modules!
Refund Policy
Refunds up to 1 day before event
About this event
Practice Development Series
Module 4 – Engagement
Our Under 5, After 5 Practice Development Series provides the practical skills and knowledge that newer advisors need to be successful. Join the Nova Scotia chapter on Thursday, October 20, 2022 from 9:00 A.M. to 10:30 A.M. (Atlantic Time) for our third module of the series.
Engaging with clients and prospective clients effectively is a skill that will serve you well throughout your entire career as a financial advisor. Your ability to connect with clients will allow you to build lasting, trust - based relationships. The initial client interview is a significant step in showing your prospective client the value of the advice that you provide. It is also an important milestone in the trust - building process and preparation plays a central role.
Upon completion of this Module and the accompanying Practice Development Activities, you will be able to:
Navigate and explain each of the five stages of the Client Relationship Cycle
Adapt the Client Relationship Cycle and make it a part of your own client process
Prepare for an initial client meeting by developing an agenda and learning as much as you possibly can about the prospective client prior to the meeting
Explain the Client Relationship Cycle and how it serves to connect a client's needs with the most appropriate solutions and services through a comprehensive of modular financial plan
Understand the role of a client engagement letter or agreement and how to introduce it to your prospective clients
Anticipate and prepare for questions that may arise from prospective clients during the initial meeting
Accept that a client's decision-making process is unique when contemplating the purchase of an advisor's services and solution
Ticket Details:
As a benefit of membership Advocis Members are able to attend "Practice Development Module 4 - Engagement" at a discounted rate. During the checkout use your Advocis ID as the promotional code to unlock the complimentary member rate.
Member: FREE
Non-Member: $25.00 + HST
Do you need assistance using your Advocis ID or promo code in the checkout? We have a short video to assist you.
Registration closes on Tuesday, October 18, 2022, at 11:30 P.M. ADT
CE Requirements
This event has been approved for 3.0 CE credits. To be eligible to earn any CE from this event, you must:
Enter your 7-digit Advocis ID on the registration form. No CE will be provided if this is inaccurate.
If you would like to be extended the member pricing, please join.
Please contact the organizer to confirm if this webinar qualifies for your provincial insurance council credits.
Questions:
If you have any questions or concerns regarding this event, please reach out to the Advocis Nova Scotia chapter at: AdvocisNS@AdvocisChapter.ca