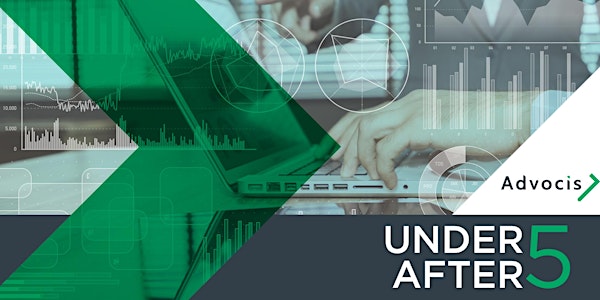 Advocis Nova Scotia: Practice Development Module 6 - Needs Analysis
NEW 2022 U5A5 program with updated modules!
Refund Policy
Refunds up to 1 day before event
About this event
Practice Development Series
Module 6 – Needs Analysis
Our Under 5, After 5 Practice Development Series provides the practical skills and knowledge that newer advisors need to be successful. Join the Nova Scotia chapter on Thursday, December 8, 2022 from 9:00 A.M. to 10:30 A.M. (Atlantic Time) for our third module of the series.
In Practice Development Module 5, Discovery, you learned about the discovery process, the collection and recording of client quantitative and qualitative information. In Practice Development Module 6, Needs Analysis you will learn how to use the information you gathered to analyze your client's current situation to reveal the gap between where the client is today and where she needs to be to satisfy her goal(s).
The quality of your analysis will help set you apart from other advisors. In this module, we will examine four typical financial planning goals; the data you need in order to analyze a client's current situation to accomplish these goals; the financial planning tools you need to complete the analysis; how to analyze a client's situation and interpret your findings; and real-life examples of client scenarios to demonstrate these skills in action.
Upon completion of this Module and the accompanying Practice Development Activities, you will be able to:
Construct a net worth and cashflow statement for a client
Conduct a thorough needs analysis for four common financial planning goals, including:

debt reduction
saving for education
saving for retirement
protecting one's family using life insurance

Identify gaps between a client's current situation and their goals
Identify potential solutions to improve a client's financial situation and help them progress towards their goals
Give full and adequate disclosure of all assumptions made in the analysis
Ticket Details:
As a benefit of membership Advocis Members are able to attend "Practice Development Module 6 - Needs Analysis" at a discounted rate. During the checkout use your Advocis ID as the promotional code to unlock the complimentary member rate.
Member: FREE
Non-Member: $25.00 + HST
Do you need assistance using your Advocis ID or promo code in the checkout? We have a short video to assist you.
Registration closes on Tuesday, December 6, 2022, at 11:30 P.M. Atlantic Time
CE Requirements
This event has been approved for 2.0 CE credits. To be eligible to earn any CE from this event, you must:
Enter your 7-digit Advocis ID on the registration form. No CE will be provided if this is inaccurate.
If you would like to be extended the member pricing, please join.
Please contact the organizer to confirm if this webinar qualifies for your provincial insurance council credits.
Questions:
If you have any questions or concerns regarding this event, please reach out to the Advocis Nova Scotia chapter at: AdvocisNS@AdvocisChapter.ca